Whittle Thrives on Pressure to Perform in 3×3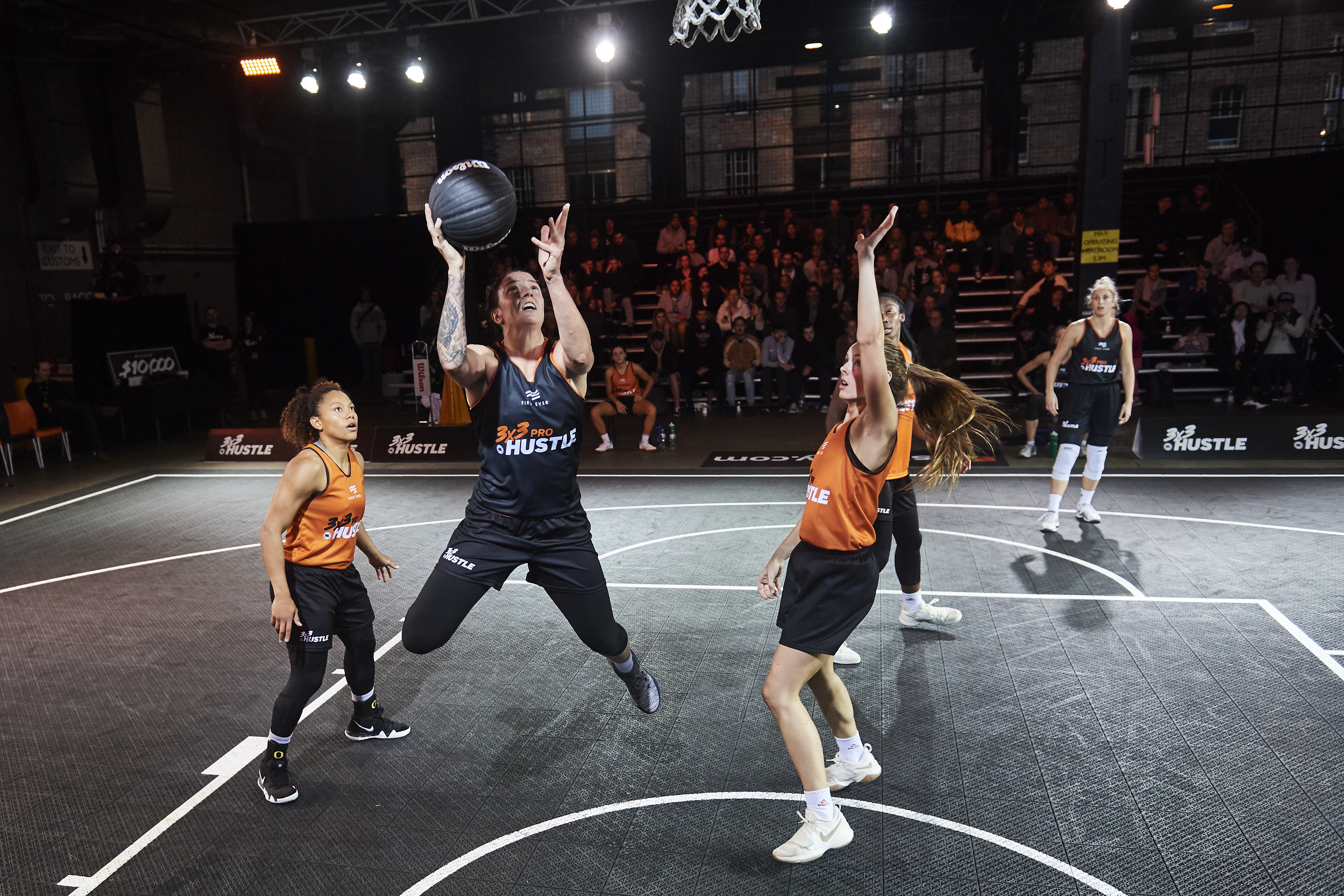 Marena Whittle is coming off her first full WNBL season and is looking forward to being part of NBL1, but the 3×3 Pro Hustle Tour is something she can't wait to be back involved with either, as she looks forward to seeing how the 3×3 develops and grows within Australia.
Coming off a season marred by injury in 2017/18 as a development player with the Townsville Fire, Whittle made the move to the Bendigo Spirit for this past WNBL season and, while the wins weren't quite there with the team winning just seven games, she got to show what she was capable of.
Now, on the back of that she is feeling healthy and confident, and while also looking forward to playing in NBL1 with the Knox Raiders, she's excited for another series of the NBL 3×3 Pro Hustle Tour.
Last year was Whittle's first real chance to play 3×3 and she was part of the Spectres i-Athletic teams that won the first two 3×3 Pro Hustle tournaments and finished runners-up in the third. She then also won the 3×3 Big Hustle Victorian state championship at Albert Park with a Nunawading team featuring Bec Cole, Anneli Maley and Carlie Smith earlier this month so her 2019 3×3 life has started well.
That early success in the 3×3 game has only made the 25-year-old more excited to be part of it, and she's ready to go for this Sunday's opening leg of the 2019 3×3 Pro Hustle Tour in Melbourne where she'll team up with Cole, Izzy Chilcott and Keely Froling.
There is plenty about the 3×3 game that excites Whittle and she can't wait to get back out on the court again to experience it once more with the chance for her to go out and show what she's capable of.
"I love 3×3 because there's so much freedom on the court and everyone matters, and gets the chance to play with the basketball and to have an impact in one way or another," Whittle said.
"I find in 5×5 that you can kind of get by just being a role player but in 3×3 there's nowhere to hide out there. I love it because on every play and in every game you need to make an impact.
"There's a lot of pressure that comes with that but I also have so much fun with it because there's so much freedom and that's how I like to play. The girls that are successful in 3×3 probably play quite similarly to that."
While the traditional 5×5 game is so structured in its format and the way the coaches send their teams out to play, and the way it's called tightly by the officials, it's not the case with 3×3 and that's one thing Whittle really enjoys about it.
Whittle found that last year she was able to take aspects of what she developed playing 3×3 into her SEABL season with the Nunawading Spectres, and she's hoping that will again be the case this year going into the NBL1 campaign with Knox.
"I found that not only was 3×3 a lot of fun but it just adds a different dynamic to the game of basketball and I really enjoyed it," she said.
"Last year I played it during season as well so I was able to take what I was so strong at in 3×3 which is the physicality, the intensity and the fast-pace, and use that in the SEABL last year," she said.
"I'm very excited that it partners up with the beginning of NBL1 as well and I think that will work well for not only me but the other girls that are playing in both as well. It was so much fun last year and it just opened up a lot of opportunities for me and other individuals. I'm sure it will be great again."
Having already played alongside Cole and Chilcott last year with Froling on board for Sunday at the Melbourne Showgrounds, Whittle has no doubt their bond will only continue to grow and that plays a big part in their success.
"Last year's team was so much fun and I know when we went to Sydney it was kind of a road trip for us and I had so much fun with the girls last year. We all know how to play with each other and we get on really off the court as well, and know each other's strengths."
"We only played three or four tournaments last year but we have been playing together and known each other for a year or two now, and I'm just so excited to play with them again. They are great girls and great players, and we do nothing but complement each other so that's very exciting."
Another exciting aspect about being involved in the emerging 3×3 game in Australia right now for Whittle is a chance for her to be at the forefront of its development and in setting the standards for it.
It's still a game trying to find its standard bearers and what works best, and to have the potential to be right at the centre of helping create that is something that's exciting for Whittle.
"It's an interesting time that it's come about because it's so physical and there are so many people in the sport of 3×3. Now that it's becoming so big, it's a chance for us to redefine the standards of the game," Whittle said.
"With 5×5, it's been around for so long that it has such history and giant role players that have set the standard like Lauren Jackson and Suzy Batkovic, so we are all coming after that. But in 3×3, it's going to be interesting where it goes and I'm super excited to potentially remain part of it."
You can catch Whittle at the 3×3 Pro Hustle Tour starting this Sunday March 31 at the Melbourne Showgrounds! To get your tickets, head to 3x3hustle.com/prohustle.