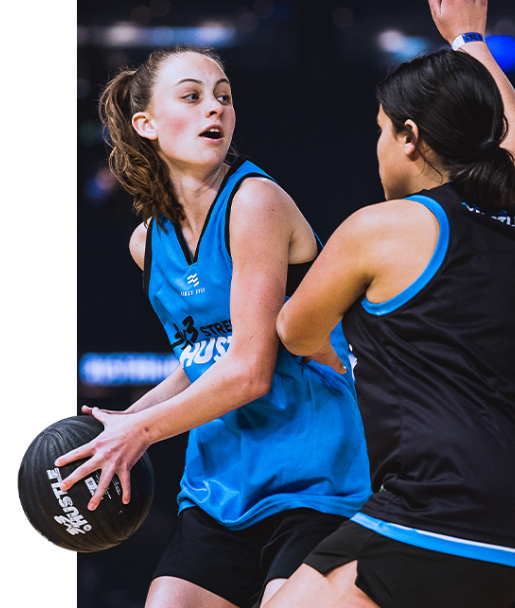 3×3 Street Hustle events focus on participation and creating opportunity for everyone to play 3×3 basketball.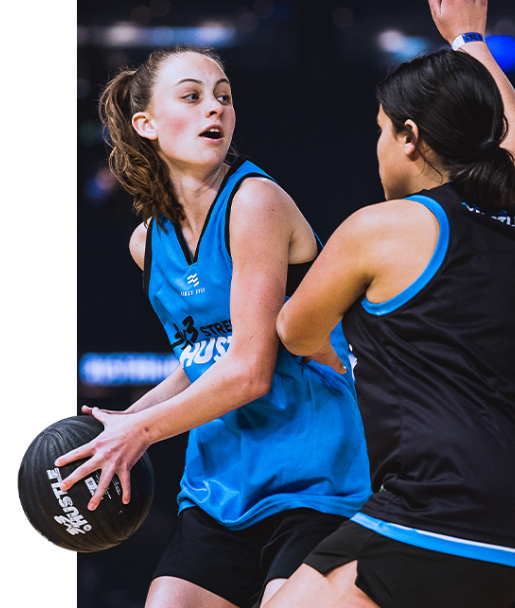 Street Hustle tournaments can be for all ages, genders and skill levels. They're a great alternative to school holiday programs, super flexible and packed full of skills training and education.
It's simple and is designed to be played anywhere by anybody. All you need is a hoop, a half court and six players. Events can be indoor or outdoor and the rules are designed to make it a fast, spectacular and exciting game. The non-stop music brings an authentic urban culture atmosphere, which attracts a new young audience. Best of all, the 3x3Hustle Team help you bring it all to life!

Licensee & operator
Once you sign up as a licensee or an operator you will get access to equipment, marketing materials and support.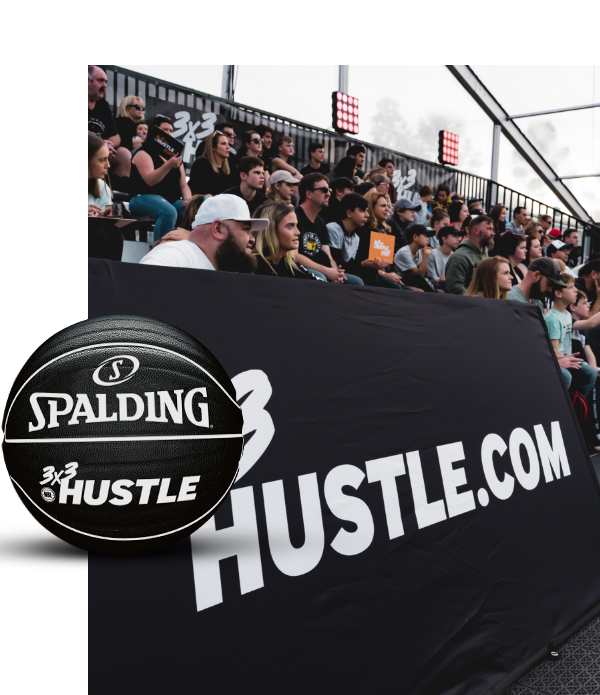 Sign up fees range from $1,000 – $2,000 (this fee includes 3×3 Basketballs, Bibs and Signs to get your events started), but the earning potential is unlimited.
Plus, with 3×3 basketball set to debut at the 2021 Olympics and the 2022 Commonwealth Games, your Street Hustle event could be the starting point for players to represent Australia on the biggest stage.
Here are some insights from a couple of recent 3x3Hustle pros who have ran Street Hustle events, to give you an idea of what being involved with 3x3Hustle is all about!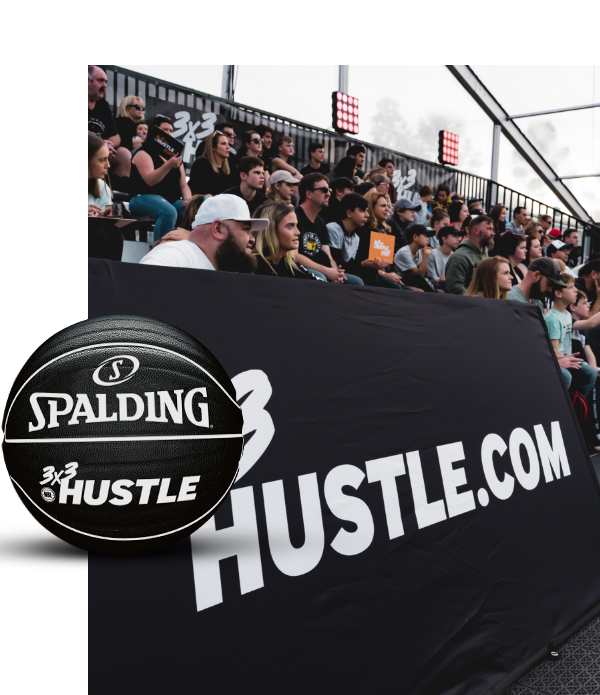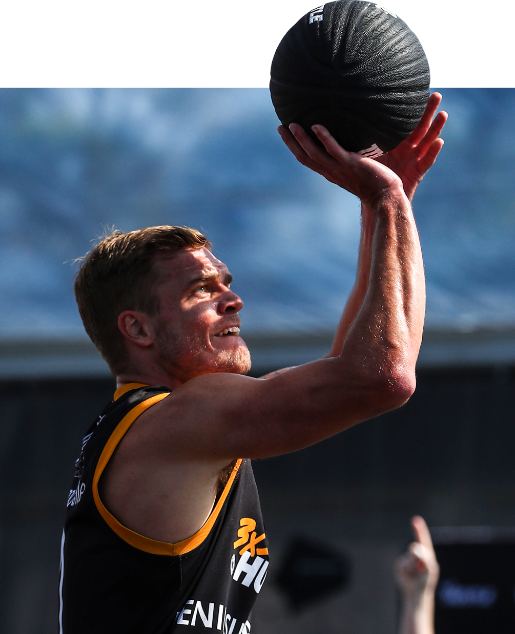 Rob Linton




North Coast Basketball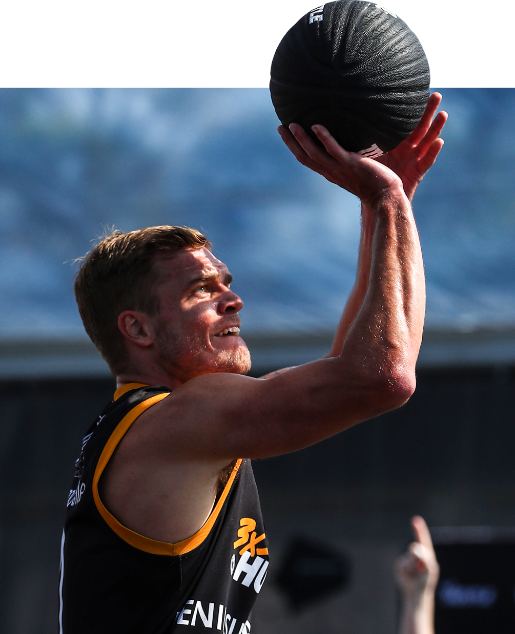 "Facilitating our first 3×3 Street Hustle at North Coast Basketball was an incredible feeling and the kids loved it. 3×3 basketball is fun, quick, energetic and the kids fell in love with the format immediately.
"In 3×3, there is no time to rest. As a player you're always involved, whether that's shooting, passing, rebounding, defending – unlike five-on-five basketball, every player on a team is always active and contributing to winning. This helps keeps our young players engaged and entertained.
"I've played on the 3×3 Pro Hustle circuit against the very best and there's no better way to prepare yourself for the pro circuit than to be playing regularly in Street Hustles. I would urge all basketball associations to include 3×3 into your programs and start running Street Hustle events. It will engage more juniors, increase participation and it could potentially see a player from your club make the Olympic Games in the future."


Peter Kotaridis




Marketing, Communications & Partnerships, McKinnon Basketball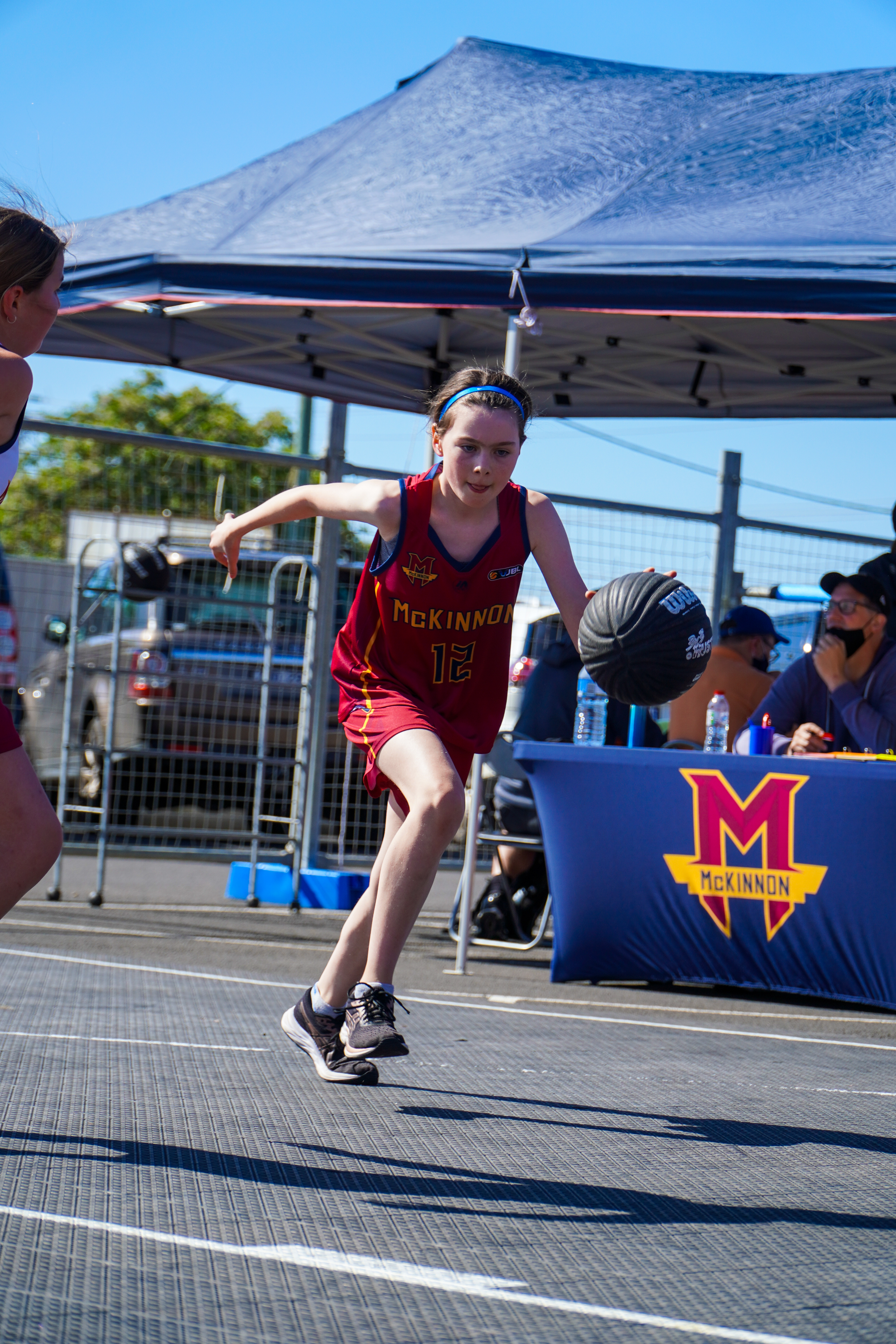 The 3x3Hustle events we held at McKinnon Basketball Association over November and December 2020 were a hit. It was a fantastic way for players and families around our association to ditch the formalisation of 5v5 basketball competition and enter a team with their friends from different domestic clubs and rep teams that they would not normally get to play with.
The events are easy to run and the 3x3Hustle team provided us with plenty of administrative support along the way, and with nearly every event selling out, it created another revenue stream to help support the association during the COVID19 pandemic.