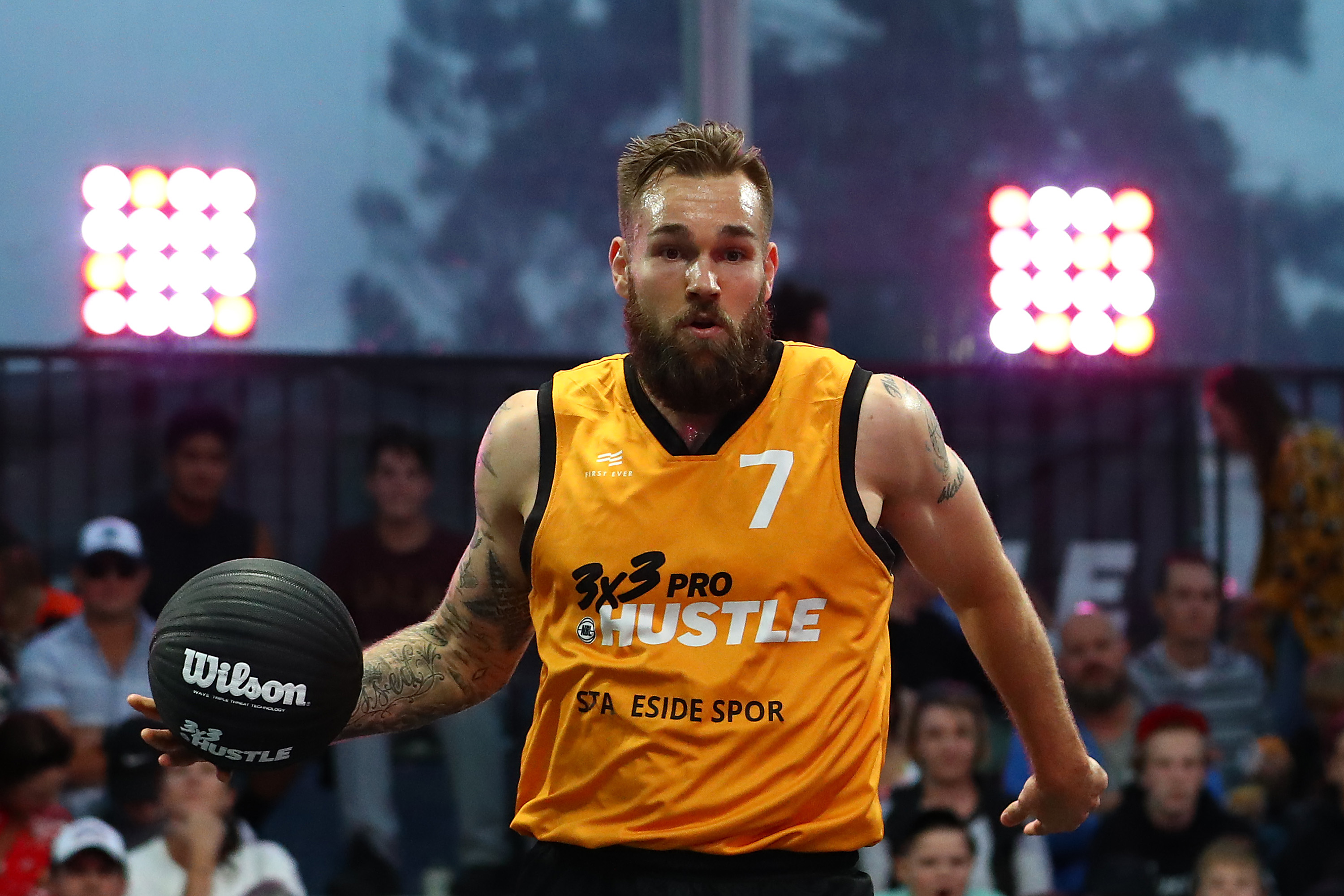 3x3Hustle superstar Jeremy Kendle has torn his ACL while playing for West Melbourne Stateside in last weekend's FIBA 3×3 Penang Challenger.
Kendle announced the news in an Instagram post on Wednesday.
"It's with a heavy but hopeful heart that I let my social media family know that this past weekend in Penang, Malaysia I tore my ACL playing in a 3×3 tournament," Kendle said.
"I flew back a day early to get an immediate MRI after arriving back in Brisbane on Monday. By 5:00 pm Monday evening my Dr and I agreed to have surgery this Thursday to start the recovery process.
"I'm obviously disappointed in the timing of this because of all the incredible endeavours that opened up this NBL off season for me as well as the likely chance of returning to the NBL in 2019-2020.
"With that being said I'm going to make the necessary sacrifices in order to better myself on and off the court during recovery so I can be better than ever for the 2020-2021 NBL season.
"At 31, my career is far from over and I want all my supporters around the world to know that the comeback is already set in stone. I am more than a conquerer and I hope to inspire you guys walking this journey with me.
"I would like to ask everyone to keep my wife and I in your prayers as we navigate through this next chapter together."
The injury will see Kendle miss Stateside's next FIBA 3×3 events, the FIBA 3×3 World Tour Chengdu Masters on June 1-2 and the FIBA 3×3 Ulaanbaatar Challenger on June 8-9.