3×3 Star Cole Starting To Smell The Roses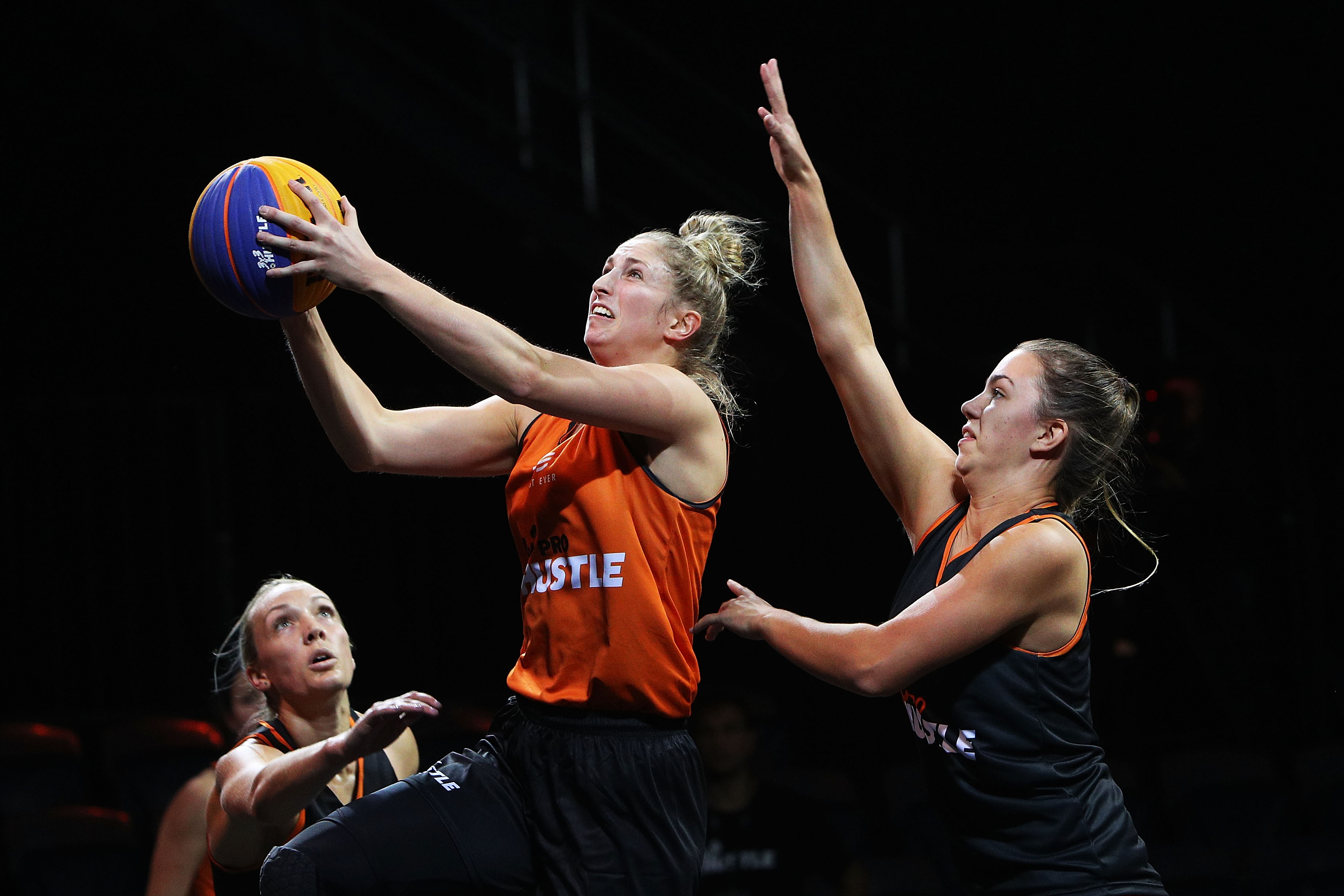 Written by Megan Hustwaite for 3x3Hustle.com
3x3Hustle superstar Bec Cole is taking time to smell the roses.
The 26-year-old guard has enjoyed an incredible start to 2019, and after enduring a horror run of knee surgeries early in her career, is soaking up every milestone and achievement.
She began the year with club MVP honours with the Dandenong Rangers' WNBL team, ran second in the league MVP and earned maiden All-Star Five selection. Cole won selection in her first Opals squad on the back of that WNBL campaign, has competed in a range of 3×3 tournaments and earlier this month was part of the Australian outfit which qualified for the World Cup.
"After a few seasons of feeling like you're running through mud and not quite knowing where you're at in the basketball world, I'm pretty darn proud. I've worked hard and am very grateful and it is pretty crazy what I have achieved,'' Cole says.
"I'm glad I put in the blood, sweat and tears, hours and all the hard work because it was worth it and you're not always going to be at the top of the game so I'm cherishing and enjoying every moment. It's very, very special and I feel very lucky and blessed.
"I just want to keep being the best athlete I can be and keep getting better, but it's pretty crazy when I look back on it – it has been a big six months.
"I've had the best year of my life and it feels darn good."
The newest form of the game has provided Cole with an array of opportunities and a chance to re-discover her spark.
"When the first 3×3 Pro Hustle started I was a bit low in my basketball feelings so it came at a great time and it suits my game to a tee. I found my passion and love for the game again and I think it showed going into the last WNBL season with the Jayco Rangers that I had my confidence back,'' she says.
"I feel lucky 3×3 has come about and I've played in it since the start. The Pro Hustle tours have been awesome and I was lucky to make the Australian team which has been the best fun. I keep learning new things about this game because it is new for all of us and I love it, it's an addiction.
"Qualifying (in Puerto Rico) was awesome and what was really cool was that the other countries now see us as a threat. On that world stage we held every team to 10 points and got to 21 every time except for one game and now they're like ''damn they're here to stay'."