Garrick Explains How 3×3 Career Began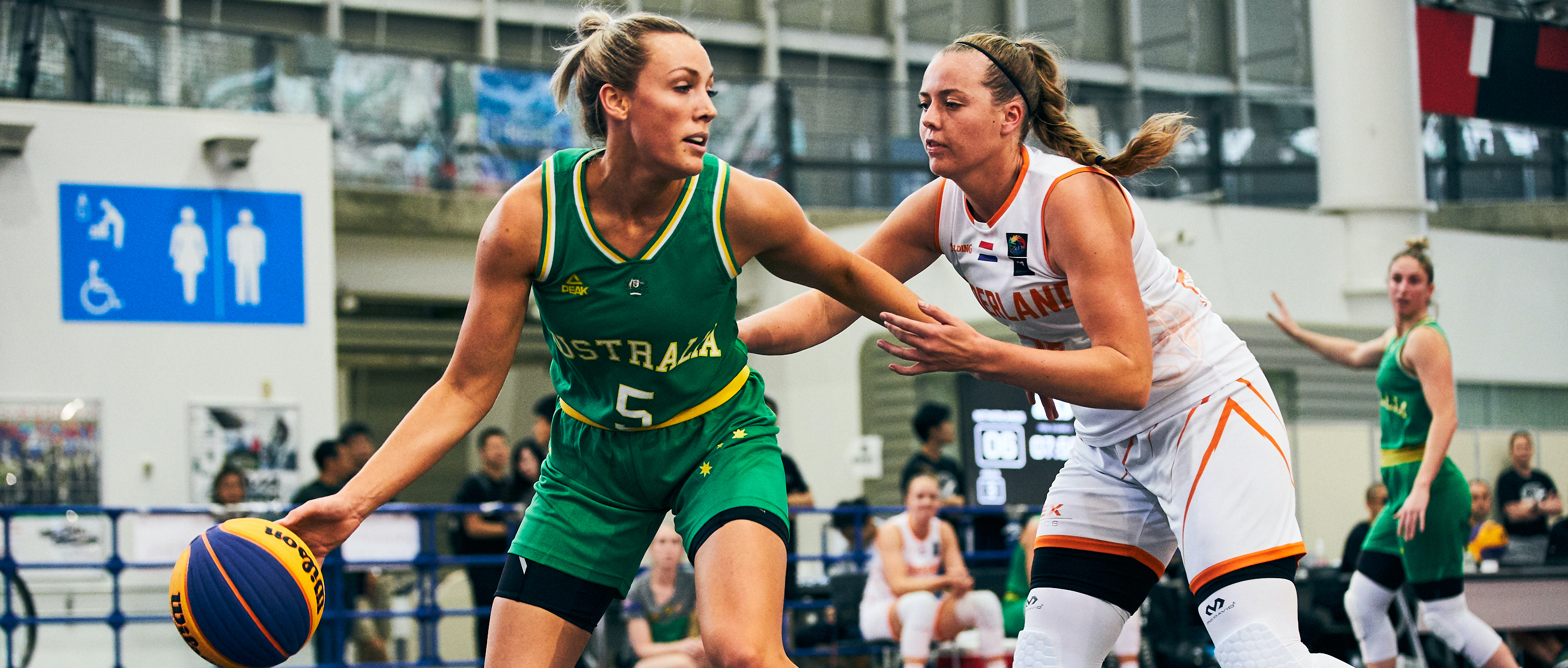 3x3Hustle superstar Maddie Garrick says "everything fell into place" when she started her 3×3 career, a journey which has quickly seen her rise up the FIBA player rankings.
Garrick is currently one of Australia's best 3×3 players, forming the core of the national women's team alongside Bec Cole, Alice Kunek, Keely Froling, Marena Whittle and Hanna Zavecz.
The 27-year-old started her 3×3 career in 2018 when the NBL launched 3x3Hustle, with a blend of injury and opportunity opening the door to basketball's shortened format.
"Two years ago, I wasn't playing in SEABL, which is now NBL1, because I had a few injuries that carried over with my ankle and I wanted some time off before going back into WNBL," Garrick said, via SEN.
"It was (Basketball Australia Executive Basketball GM) Paul Maley who called me up and told me about the 3x3Hustle in Melbourne and how that was going to be ran and if I was interested in playing.
"Everything fell into place from there, I wasn't really playing, my body got right at the right time and the rest is history."
Garrick labels the journey since then a "whirlwind", as she has built a lengthy and successful 3×3 resume.
"It's been a whirlwind," she said.
"I finished last WNBL season and headed over to Turkey for something else to do and a new experience. Things flowed on from there for 3×3.
"I missed the 3×3 Pro Hustle events in 2019 because I was in Turkey, but I came back, went to the FIBA Asia Cup and won a gold medal, which was amazing and incredible. We won bronze the year beforehand so that was a great achievement for us all.
"We got to go to the World Cup and then we were lucky enough to be part of the Women's World Series. We went to the first and last ones and had success at both of them."
3×3 basketball will make its Olympic debut this year, with the Australian women's team to compete in the Olympic Qualifying Tournament on March 18-22 in India.
🎧 #3x3Hustle superstar @MaddieGarrick joined @camluke on @SENAfternoons to discuss #MarchMania, this year's #3x3OQT and more 🏀 https://t.co/IWAhSccf2o

— 3x3Hustle (@3x3Hustle) January 2, 2020