NBL 3x3Hustle March Mania Will Be Fantastic Says Garrick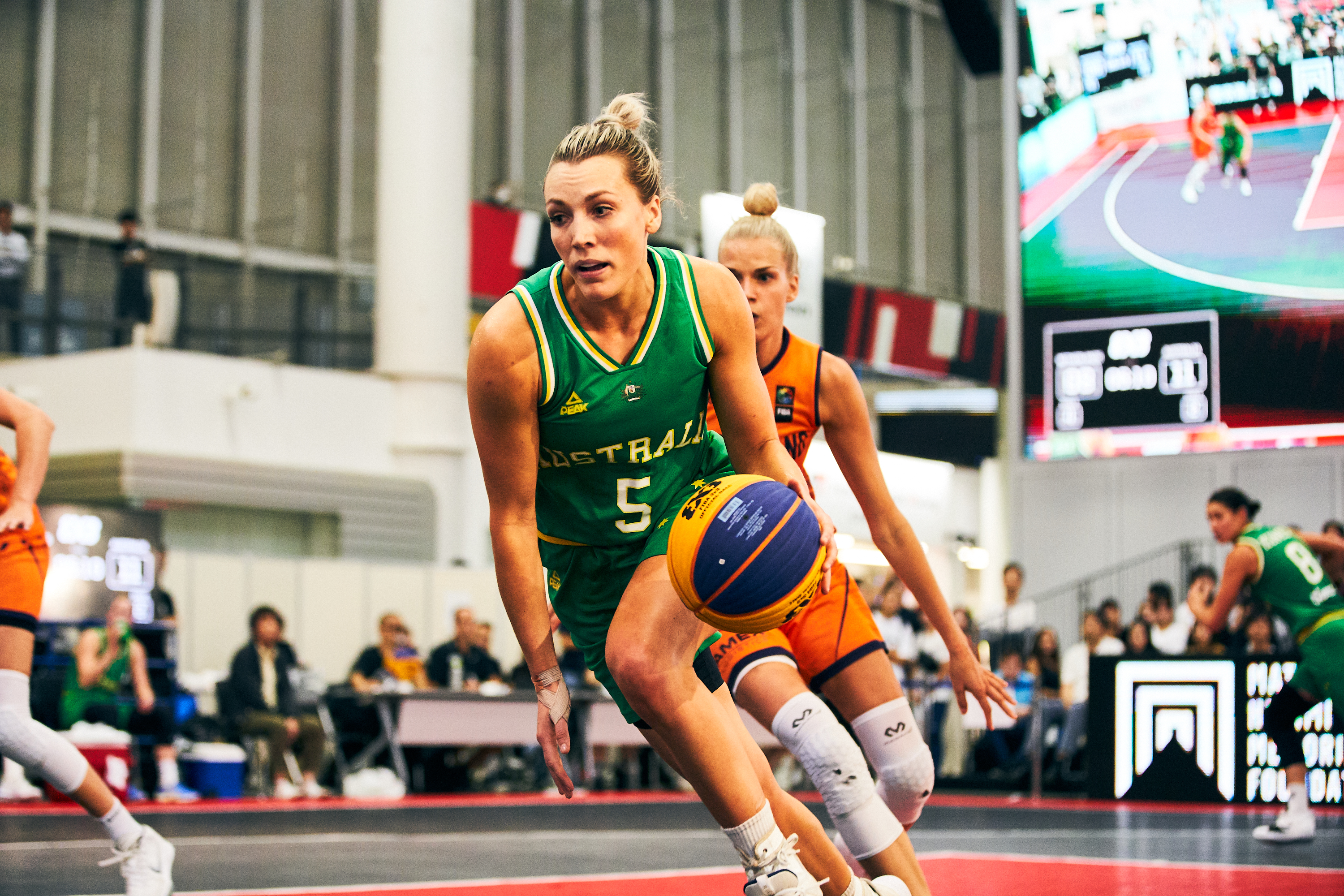 3x3Hustle superstar Maddie Garrick says the inaugural NBL 3x3Hustle March Mania is going to be "fantastic", as the sport continues to gain momentum in Australia.
3x3Hustle March Mania will include events at the Moomba Festival (March 6-9), the Formula 1® Rolex Australian Grand Prix (March 12-15), the Arnold Sports Festival (March 20-22) and the Geelong Waterfront (March 28-30).
March Mania will include two FIBA 3×3 Satellite tournaments, the NBL 3×3 Pro Hustle National Final, the NBL 3×3 Big Hustle National Championships, four NBL 3×3 Street Hustle events, community programs for kids and adults and more.
CLICK HERE TO REGISTER FOR MARCH MANIA
CLICK HERE FOR FULL MARCH MANIA SCHEDULE
According to Garrick, who won gold with Australia at the 2019 FIBA 3×3 Asia Cup, the entire March Mania concept is something fans and players alike should be extremely excited about.
"It's so fantastic for 3×3 basketball in Australia, it's the biggest celebration of it ever," Garrick told SEN.
"The sport has already caught a vibe around it and how exciting it is but having this here in Australia, then seeing it debut at the Olympics, it's just going to take off.
"To be able to have some of the best players in Australia playing, current NBL and WNBL players playing, members of the 3×3 national teams both men and women playing and international players coming in…it's going to be absolutely fantastic to watch."
3×3 basketball will make its Olympic debut this year, with the Australian women's team to compete in the Olympic Qualifying Tournament on March 18-22 in India.
🎧 #3x3Hustle superstar @MaddieGarrick joined @camluke on @SENAfternoons to discuss #MarchMania, this year's #3x3OQT and more 🏀 https://t.co/IWAhSccf2o

— 3x3Hustle (@3x3Hustle) January 2, 2020