Garrick and Cole Keen to Keep Growing 3×3 in Australia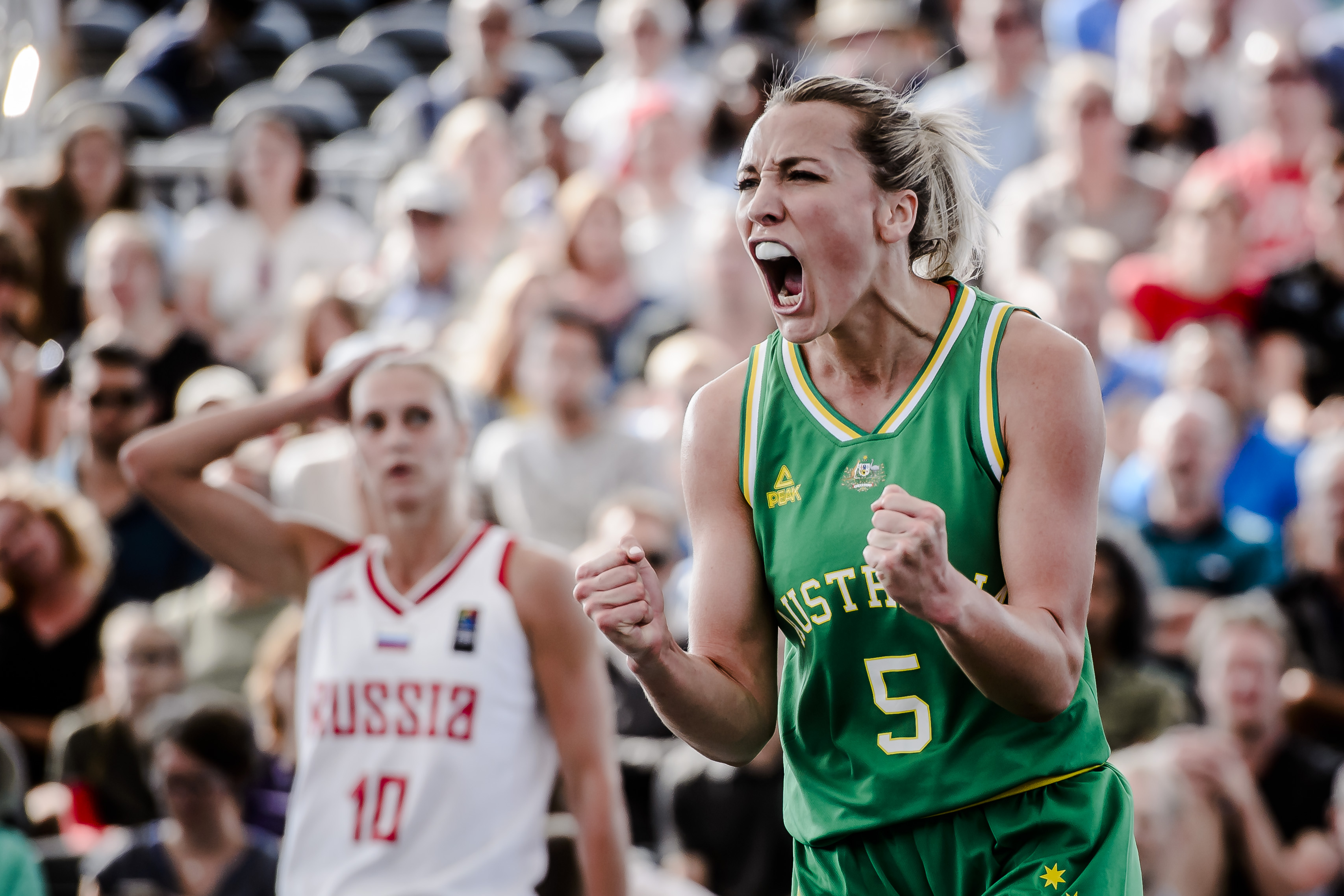 Australian superstars Maddie Garrick and Bec Cole are excited to keep growing the profile of 3×3 basketball in the country.
Speaking on the 3x3Hustle Hype Podcast, Garrick explained how it's important for juniors to understand 3×3 is now a legitimate pathway to national team representation.
"First and foremost, it's getting the word out there and explaining to everyone what it's about and having that exposure and knowing it's going to be an Olympic sport and you can represent your country," Garrick said.
"There are another four spots for you to be able to represent your country playing basketball.
"It's hard for pro players because we can't play it during WNBL or NBL, so it only gives us half the year to be able to travel. We have our offseason leagues, but we are going to drop that if we can represent our country."
Garrick also thinks running more local 3×3 tournaments in Australia once the COVID-19 pandemic is over is vital to the growth of the game.
"Having conversations around it and being like, have you heard of 3×3, we have the Pro Hustle here, check it out and we have Community Hustle, you can get involved that way," she said.
"It comes from spreading the game itself in terms of word of mouth, checking it out, learning about it and then trying to find opportunities. Trying to find more opportunities to travel overseas or get tournaments here so we can stay here, people can come here."
Cole echoed Garrick's thoughts, believing the most critical element of exposing 3×3 to a larger audience is having more events and sending the Australian team to more tournaments.
"The 3×3 Pro Hustle has been awesome for getting out the name of 3×3 to not only adults but children as well," Cole said.
"As being a national team player, it would be great if we can go overseas. I know there were talks at one point about the AIS in Italy, are we able to stay there for a period of time and we go to other countries to be able to play because they're doing it every weekend whereas we are doing it every six months.
"That would be great for the nation to keep playing. I think we just need more competitions here in Australia first off."
Listen to the 3x3Hustle Hype Podcast every Thursday. Greg Hire is joined by a special guest each week to discuss the world of 3×3 hoops. Available on Spotify, Apple Podcasts and YouTube.
The views on this page do not necessarily reflect the views of 3x3Hustle, the NBL, its Clubs or partners.