Basketball NSW delivers big with 3×3 State Championships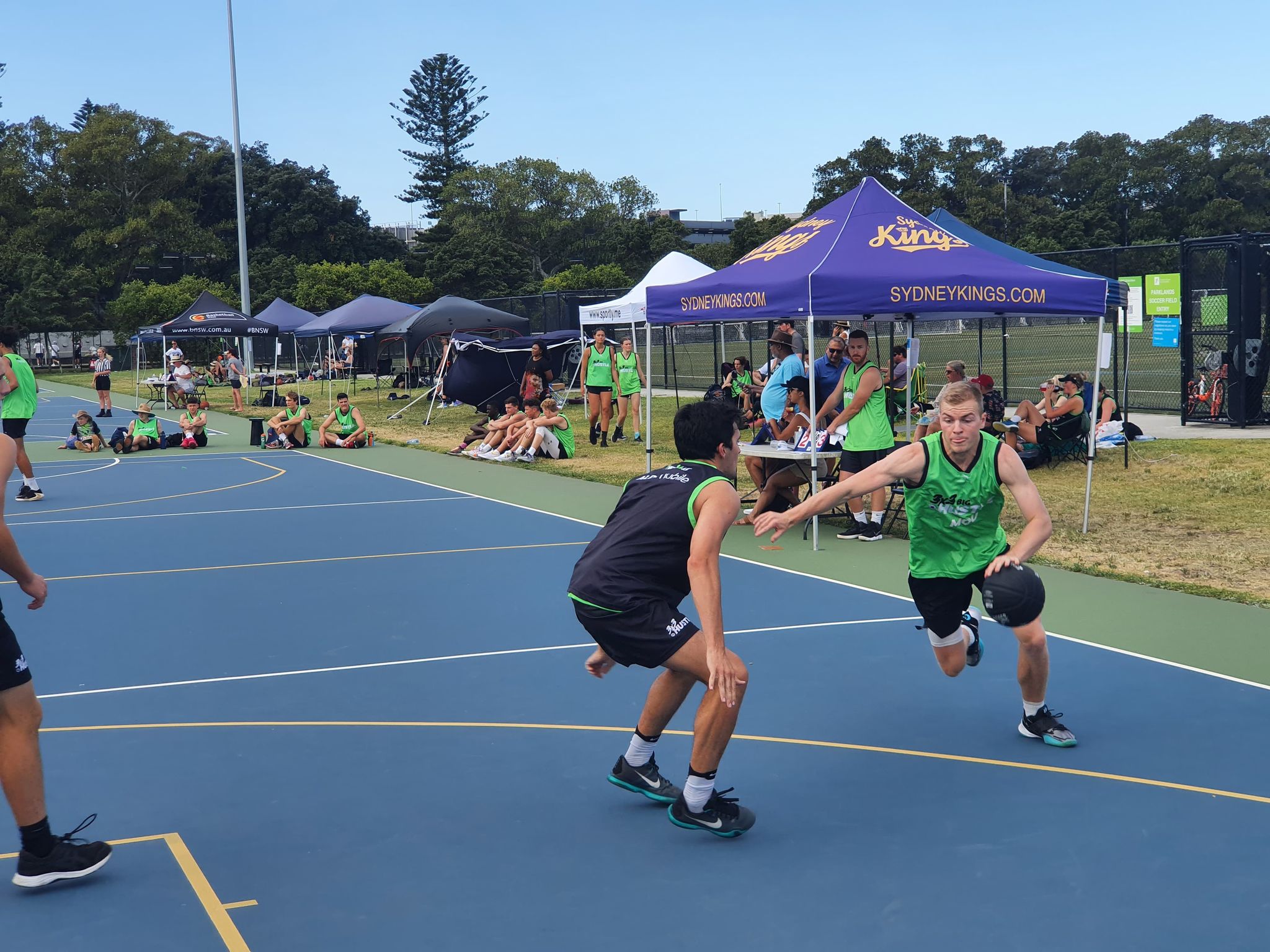 Basketball NSW recently held the 2021 NSW Big Hustle State Championship event on Saturday the 23rd of January at the Centennial Parklands, Moore Park with over 220 games of basketball being played, with teams from all across NSW in attending the event.
The event was held on the outdoor courts at Centennial Parklands and featured over 92 teams with 368 players across five age groups ranging from Under 12's to Opens. Each match was highly entertaining for players and spectators alike with a number of nail-bitters across each division's grand final.
The top teams from this tournament have qualified through to the 2021 NBL 3×3 Big Hustle National Championships to be held in April 2021.
Results
Below are all the grand final results from the tournament:
Under 12 Girls – Pocket Rockets (8) def Hills Green (4)
Under 12 Boys – Hills Green (3) def RUn TMC (2)
Under 14 Girls – Huskies (8) def Sportly Barbarians (3)
Under 14 Boys –  Karem Cheese (11) def Hills Green (4)
Under 16 Girls – Double Dippers (11) def Hills Red (7)
Under 16 Boys – Snipers (10) def NSW Ducks (6)
Under 18 Girls – Triple Threat (10) def Grange (1)
Under 18 Boys – Hills Green (11) def Extra Medium (9)
Open Mens – Grange (10) def Sydney Supersonics (9)
Open Womens – LFG (14) def Mad Dogs (11)
Full results from the entire tournament can be found at FIBA 3×3 Website.
With 3×3 basketball quickly taking off around the world and being added to the 2021 Tokyo Olympics, 3x3Hustle is the perfect way to be introduced to the game, so stay tuned for further BNSW events in 2021.