Wilks Looking Forward To Defending Big Hustle Uni Crown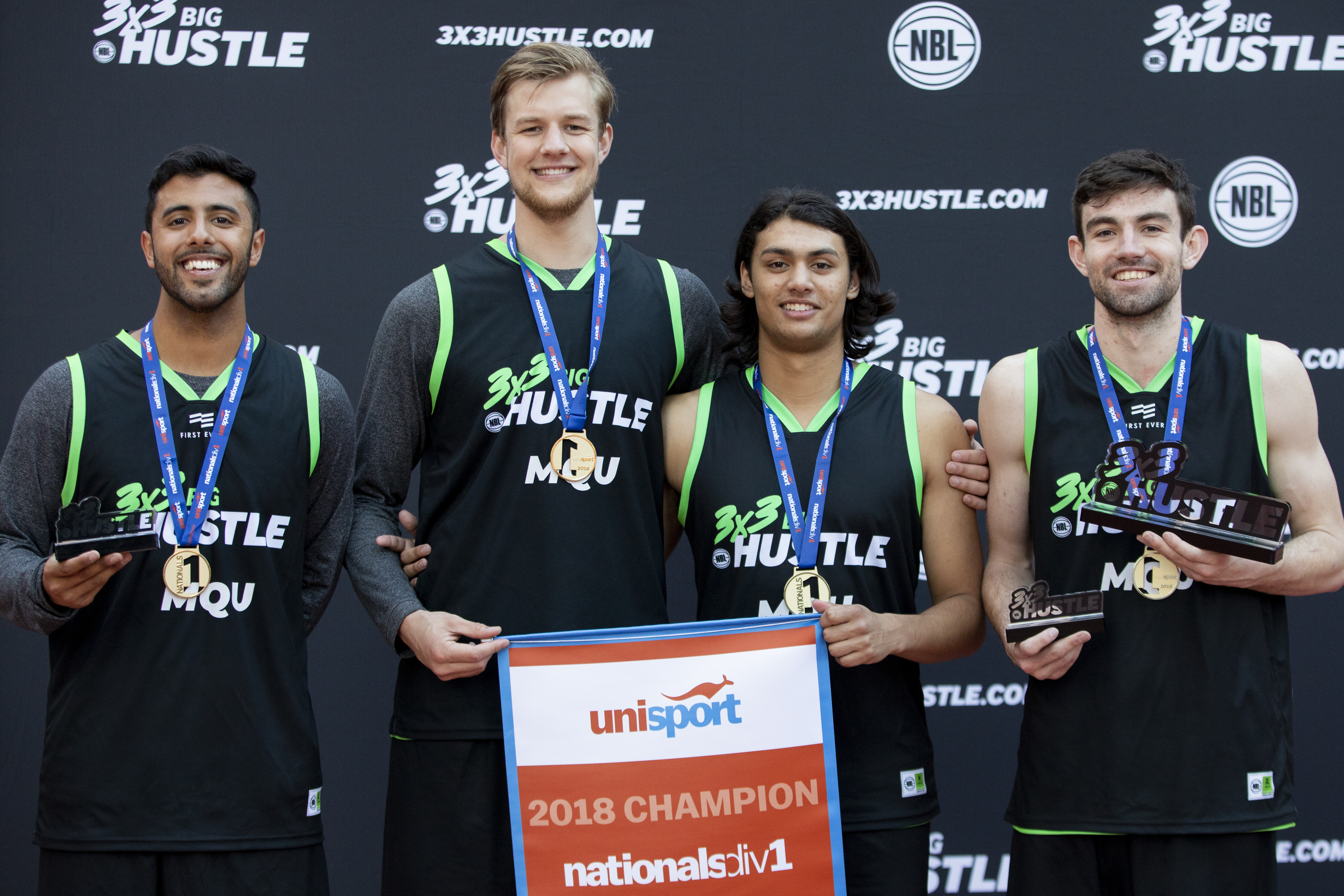 Macquarie are looking forward to defending their NBL 3×3 Big Hustle Uni crown this week, according to Cooper Wilks.
The squad of Wilks, Mike Golding, Ciaron Fitz-Gerald and Jayden Prakash, who also compete as Sydney Warriors in the NBL 3×3 Pro Hustle and FIBA 3×3 events, will be suiting up again for Macquarie this week, as the 2019 NBL 3×3 Big Hustle Uni tips off.
"Definitely looking forward to it," Wilks said.
"It is good to have it back in the hometown. The guys have been preparing, we have had a lot of overseas trips, we have been doing training sessions in the lead up.
"It's one we are looking forward to."
Wilks also explained how the Big Hustle Uni is a different challenge to other 3×3 events around the world, as it's difficult to get a read on the opposition until you see them on the day.
"Each competition that we go into presents its own different challenges," Wilks said.
"We go overseas, we have the opportunity to scout a few of the teams because they've played in other leagues and we can have a look at them.
"For this competition, it's a lot more going in blind. They're all uni students, so we don't know too many of them. We are relying on the day more than previous scouts."
Wilks and the Warriors have had a busy period since this year's Pro Hustle, competing in numerous FIBA 3×3 events across Europe.
He believes playing in those tournaments across the world is a great experience, as it enables the squad to test themselves against the best.
"The biggest thing for us is just the opportunity we have had to get some more games in against different competitions, different teams," Wilks said.
"At the end of the day, if you play more, you gel a bit better as a group. Having that opportunity and being able to compete against those top teams in Europe has been invaluable."
The 2019 NBL 3×3 Big Hustle Uni runs Thursday August 8-Friday August 9. Keep it locked in 3x3Hustle on Instagram, Facebook and Twitter for updates.