UTS Preparing For FISU University World Cup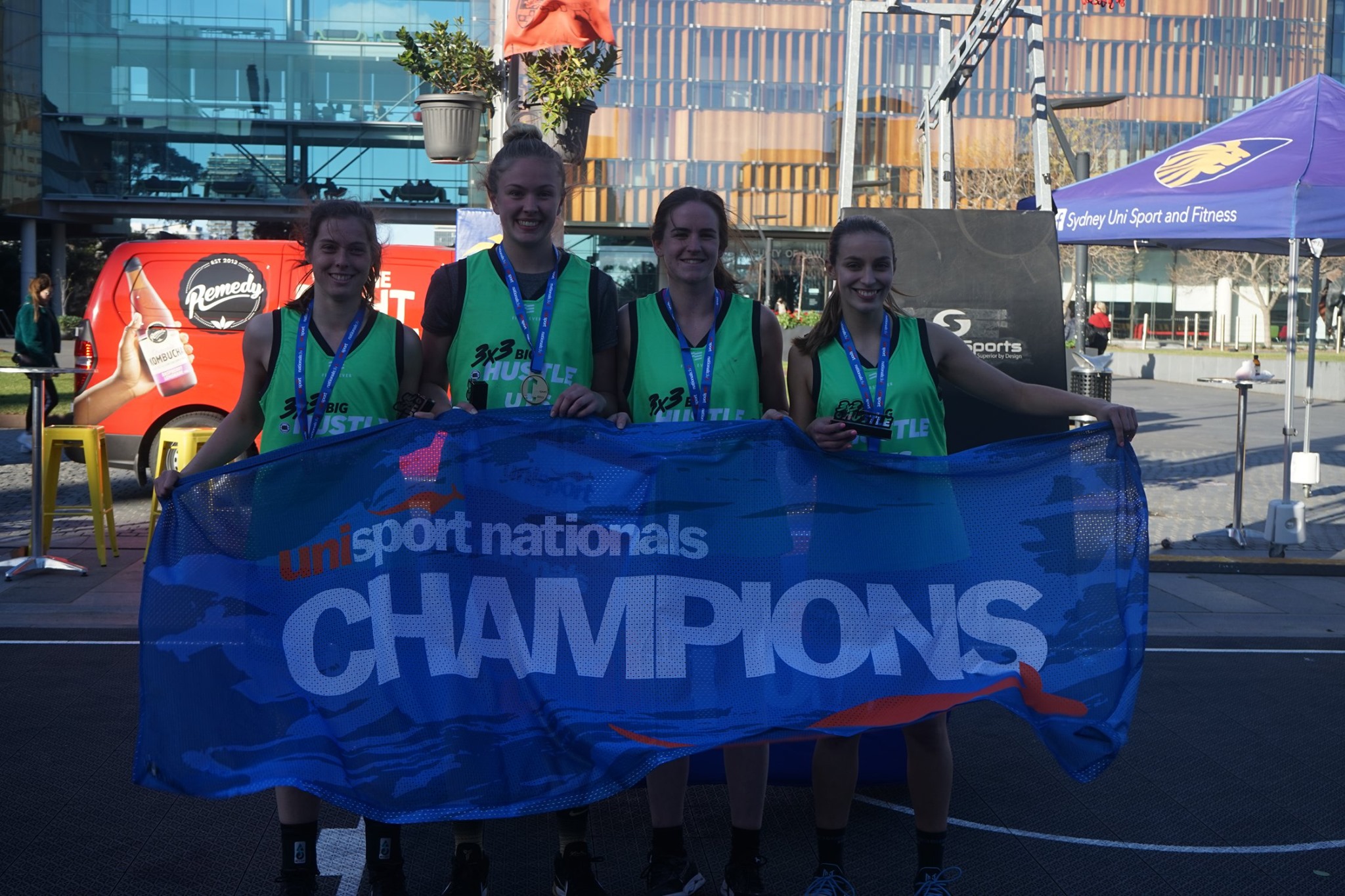 The University of Technology Sydney (UTS) are preparing for the challenge that awaits them in the upcoming 3×3 tournament at the FISU University World Cup this month in Xiamen, China.
UTS qualified to the World Cup after winning this year's 3×3 Big Hustle Uni, where they defeated Monash 12-11 in a thrilling grand final. Maddy Norris scored a lay-up in the dying moments to secure the victory for UTS.
Norris now has turned her sights to the World Cup, explaining how the team of Ali Burke, Rachel Duncan and Maja Jurlina has been tailoring their games to match the style played in the 3×3 format.
"The entire 3×3 basketball scene is really new to me and the team," Norris said, via fisu.net.
"We have grown up playing five-on-five basketball and it is great to be learning another aspect of the sport. We have been training three times a week with one added gym session, as we have noticed that physicality is one of the major factors and we expect it to be very physical in Xiamen."
Fellow UTS player Burke says she can't wait to play at an international tournament with a new set of teammates.
"Growing up, I have played with and played against these girls in my team so there is a level of mutual respect among all of us from just knowing each other through the basketball circles," Burke said.
"The opportunity to experience a new culture as well as play basketball for a week is something that I would never have imagined in my university career."
UTS basketball administrator James Ang says the team has put in a significant amount of time and effort into their 3×3 program, to ensure a positive result at the World Cup.
"A goal we set for the team was to be competitive and not go into this competition underprepared," Ang said.
"With the help of a strength and conditioning coach the girls have really picked up their fitness to compete in these tough 3×3 competitions."
The FISU University World Cup runs from October 31-November 3 in Xiamen, China.
GAME. WINNING. MOOD. @UTSEngage @unisportAU pic.twitter.com/CAI4g2sOnq

— 3x3Hustle (@3x3Hustle) August 9, 2019