FISU University World Cup A Wonderful Opportunity For Macquarie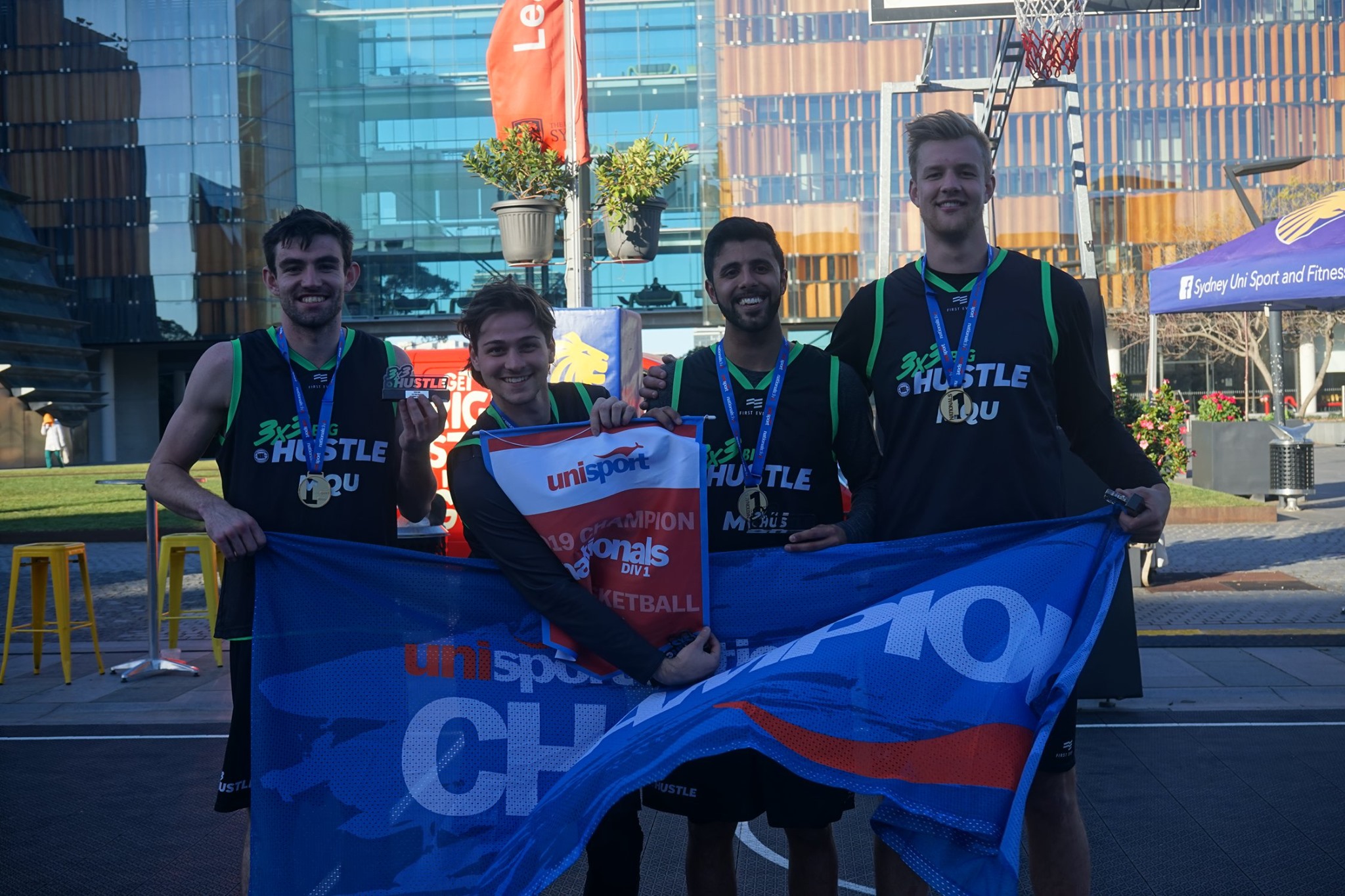 Macquarie University team manager Chris McKibbins believes the upcoming FISU University World Cup presents a fantastic opportunity for the squad to take home another 3×3 trophy.
Macquarie qualified for the World Cup after a comprehensive showing at this year's 3×3 Big Hustle Uni, where they defeated the University of Newcastle 18-8 in the final.
MQU had one of the tournament's most talented teams with Cooper Wilks, Mike Golding, Ciaron Fitz-Gerald and Jayden Prakash. That group competes as Sydney Warriors in other 3x3Hustle and FIBA 3×3 events.
That quartet is now set to travel to China for the World Cup and McKibbins thinks the continuity of the group will bode well in the international tournament.
"The players have been together during the 3×3 Pro Hustle, as well as FIBA events in Spain and Switzerland," Chris McKibbins said, via fisu.net.
"We have just come off a 12-week program in which all members participated in the Australian Unisport Nationals in five-on-five and make up four members of the starting five. They have lots of playing time together as well as travelling as a group.
"Now we are really looking forward to a match up with the Otago University team from New Zealand as Oceania rival, but also the opportunity to play against one of the home teams in China.
"It's a wonderful chance to share the court with teams from New Zealand, China and Uganda in our pool."
The FISU University World Cup runs from October 31-November 3 in Xiamen, China.