Tip Off for 3×3 Basketball at the 2022 Commonwealth Games in Birmingham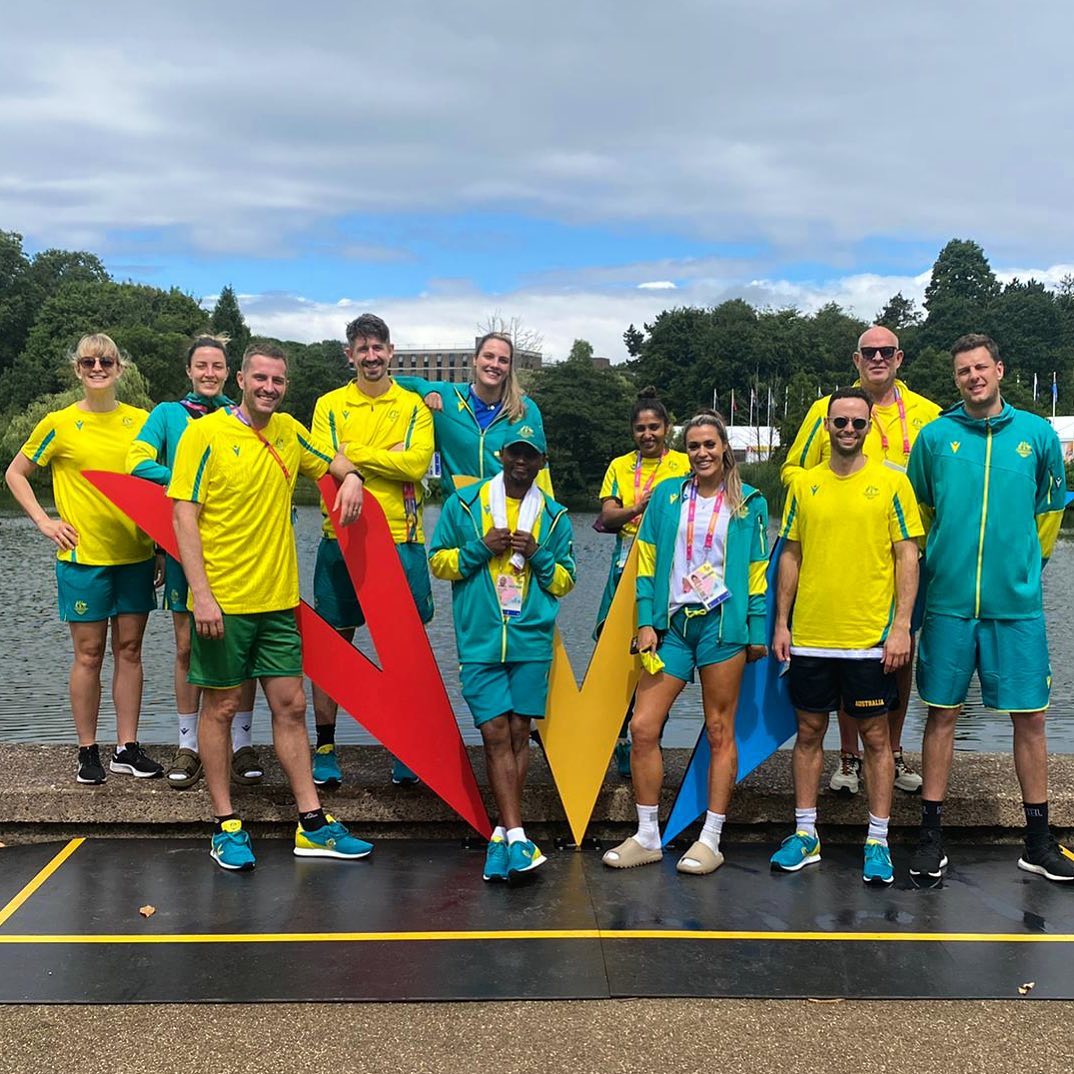 The fast-paced 3×3 basketball makes its debut for the first time in Commonwealth Games history. The traditional 5×5 version of the game has been contested twice at the Games, first in Melbourne in 2006, and on the Gold Coast in 2018.
The 3×3 Basketball will be played in the heart of Birmingham City Centre at the Smithfield site, which will be transformed in readiness for Birmingham 2022.
It will be a Commonwealth Games debut for all but one of the squad members, with Jesse Wagstaff returning from a 2018 Commonwealth Games appearance in the Gold Coast where he won gold with the Boomers in the conventional 5×5 format.

Australian 3×3 Basketball & 3×3 Wheelchair Basketball Schedule:
All times in AEST
Women's Saturday 30 July

Australia v Scotland 12:55am

Australia v Kenya 6:35

Monday 1 August

Sri Lanka v Australia 12:30am

Men's Sunday 31 July

Australia v Trinidad & Tobago 12:30am

Australia v New Zealand 6:10am

Monday 1 August

England v Australia 6:10am

 Women's Wheelchair

Saturday 30 July

Australia v Scotland 5:45am

Monday 1 August

South Africa v Australia 5:45am

Men's Wheelchair

Saturday 30 July

Canada v Australia 5:20am

Monday 1 August

Australia v Northern Ireland 5:20am
Australian 3×3 Basketball & 3×3 Wheelchair Basketball Team Members – Birmingham 2022 Commonwealth Games:
NAME
EVENT
AGE
COMMONWEALTH GAMES
STATE
Lauren Mansfield
Women's 3×3 Basketball
32
Debut
SA
Lauren Scherf
Women's 3×3 Basketball
26
Debut
QLD
Marena Whittle
Women's 3×3 Basketball
28
Debut
VIC
Alex Wilson
Women's 3×3 Basketball
28
Debut
SA
Hannah Dodd
Women's Wheelchair 3×3 Basketball
30
Debut
QLD
Georgia Inglis
Women's Wheelchair 3×3 Basketball
28
Debut
WA
Amber Merritt
Women's Wheelchair 3×3 Basketball
29
Debut
WA
Ella Sabljak
Women's Wheelchair 3×3 Basketball
30
Debut
QLD
Greg Hire
Men's 3×3 Basketball
34
Debut
WA
Daniel Johnson
Men's 3×3 Basketball
34
Debut
SA
Jesse Wagstaff
Men's 3×3 Basketball
36
2nd Games (2018 –
Gold: Men's Basketball)
WA
Thomas Wright
Men's 3×3 Basketball
33
Debut
VIC
Lachlin Dalton
Men's Wheelchair 3×3 Basketball
21
Debut
QLD
Jake Kavanagh
Men's Wheelchair 3×3 Basketball
27
Debut
WA
Luke Pople
Men's Wheelchair 3×3 Basketball
31
Debut
NSW
Kurt Thomson
Men's Wheelchair 3×3 Basketball
40
Debut
QLD