Australian men win FIBA 3×3 Asia Cup 2022!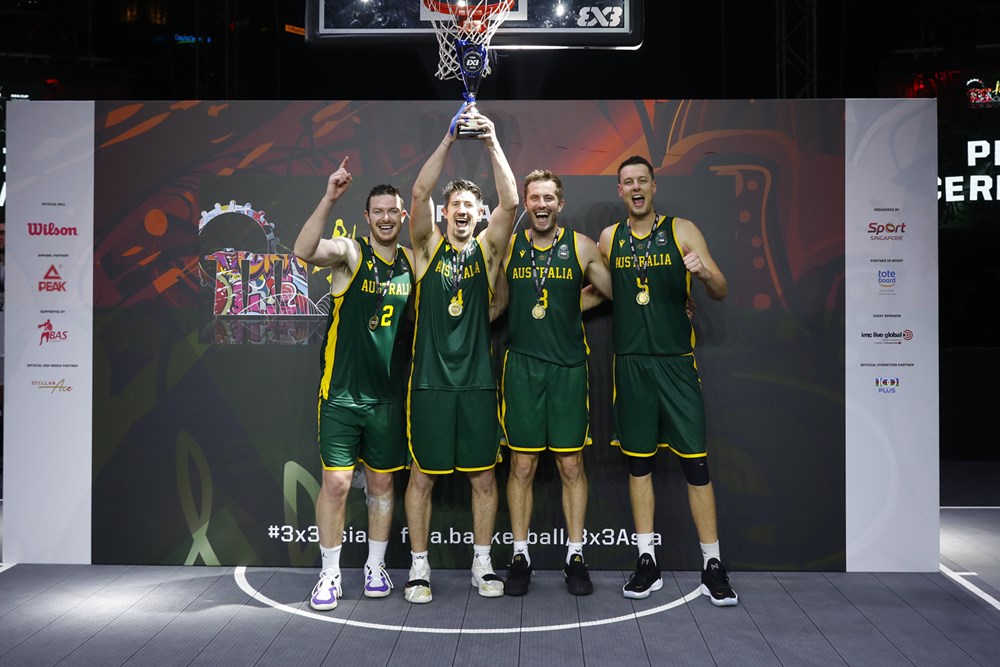 The Asia Cup returned after a three-year absence, played at the footsteps of the spectacular Marina Bay Sands in Singapore from 6 – 10 July. The Asia Cup saw 53 men's and women's teams participating for the championship, with two teams set to take home the gold medals.
The Australian men's 3×3 team claimed the FIBA 3×3 Asia Cup for 2022, wrapping up their results with an outstanding 5-0 and qualifying for the FIBA 3×3 World Cup 2023.
Australia proved to be one of the biggest threats boasting 2019 Champ, Greg Hire, coming off his win at the Manila Masters where they knocked out Mongolia's best team Ulaanbaatar MCC Energy. 
Tournament MVP and veteran, Jesse Wagstaff was stellar, sealing the deal in the decider against New Zealand with a layup. Wagstaff hit 42 points across five games, including the winning bucket in the final.
Daniel Johnson was also a standout during the tournament, knocking down 30 points in five appearances. NBL1 star sharpshooter Andrew Steel played a key part in Australia's winning, having won the event back in 2018.
Australia's women's team scored 3 wins and 2 losses over the course of the event. The defending champions finished second overall after a 14-10 defeat at the hands of China. 
WNBL and WNBA player Anneli Maley played a big part and was named in the top 3 players of the women's tournament, after scoring 21 points over the five games.
Congratulations to our Australian 3×3 teams for their results, we can't wait to see what's next!