"This sounds like me": Aussie Number-One Relishing 3×3 Opportunities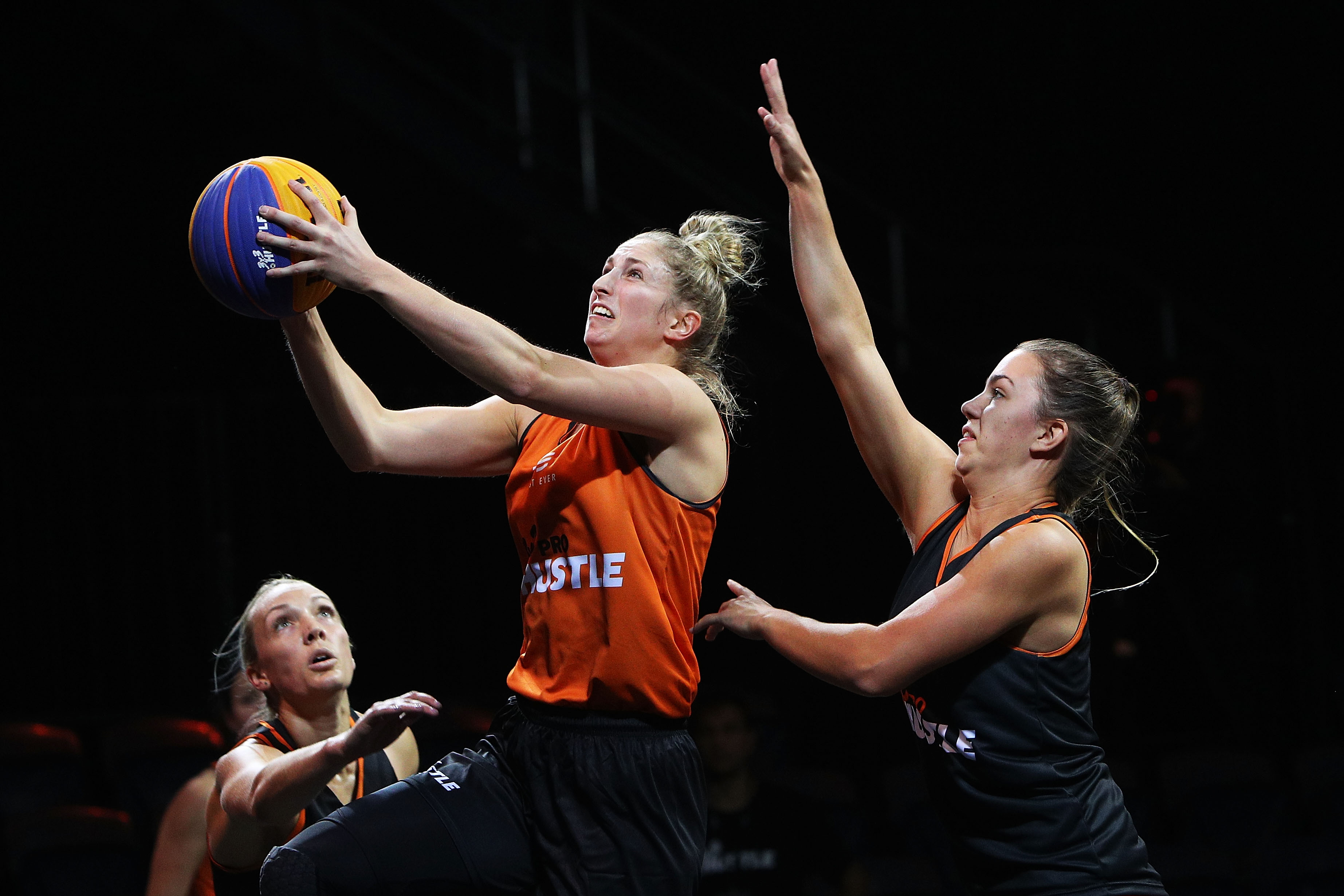 One conversation with Dave Biwer is all Rebecca Cole needed.
A quick rundown of the ins and outs of 3×3 basketball from the Nunawading Spectres head coach and Basketball Australia 3×3 Pathways Manager, had Cole convinced that 3×3 had something to offer.
"Dave (Biwer) got in contact with me when the first Pro Hustle last year was announced, and when he explained how it all worked, I was like 'this sounds like me'," Cole said.
In a season that saw Cole switch from running the point with the Melbourne Boomers, to playing the two-guard for the Dandenong Rangers and the Melbourne Tigers in the SEABL, the improvement was plain to see. Cole led the WNBL in scoring, averaging 19.43 points per game, while also collecting 3.6 rebounds per game, and 3.6 assists per game – careers highs across the board. She also racked up 45 steals, and shot 38 per cent from beyond the arc to cement 2018 as the best year of her career.
It's no coincidence that Cole's uptick in on-court production has come since taking to the 3×3 blacktop. Cole's ability to attack the basket was always there, as was her ultra-competitive nature. 3×3 basketball was simply the catalyst for unleashing those skills.
"I'm really into fitness so if I'm not training or playing basketball I'll be in the gym or doing something competitive," Cole said.
"I think aspects of 3×3 definitely help your five-on-five game…finishing strong at the basket, backing yourself with every decision and not worrying about that turnover or missed shot.
"How explosive, powerful, athletic and entertaining this game is…it tests you physically as well as mentally, and you have to be confident every play"
Cole's hunger for competition led her into the 3x3Hustle scene, where she has represented Australia, and has had great success with her club side, Spectres iAthletic. Despite the short period of time that Cole has been involved in 3×3, she has already managed to experience many of the highs – and lows – that 3×3 has to offer.
"My most memorable game would be in the Asia Cup last year when we lost to NZ in the semi-final," Cole said.
"We were up for majority of the game and then they came back and won it at the very end. Those tough losses are something you never forget and keep you training hard to get the W next game."
The competitors amongst us will no doubt recognise that train of thought; the one where the losses stand out, like giants, against the successes. It's those failures that have kept Cole on her toes and prepared her for the good times – when the ball seems like an extension of your hand, and every move is coming off perfectly.
"I was putting moves into my game that I had been practicing and everything was dropping," Cole said of her Asian Cup bronze medal game performance for Australia against Japan.
"Also, winning the 3×3 Pro Hustle with Spectres iAthletic last year…that was the best feeling after all the hard work we had put in."
Cole has used the tough times: the losses, the missed shots, and the times when you might stop believing in yourself, to improve. She's improved her game, by standing on the shoulders of those giants.
You can catch Rebecca Cole and our other 3×3 Pro Hustle stars at the 2019 3×3 Pro Hustle Tour. Get your tickets here!