Supercats' Thomas Shines On The Big Stage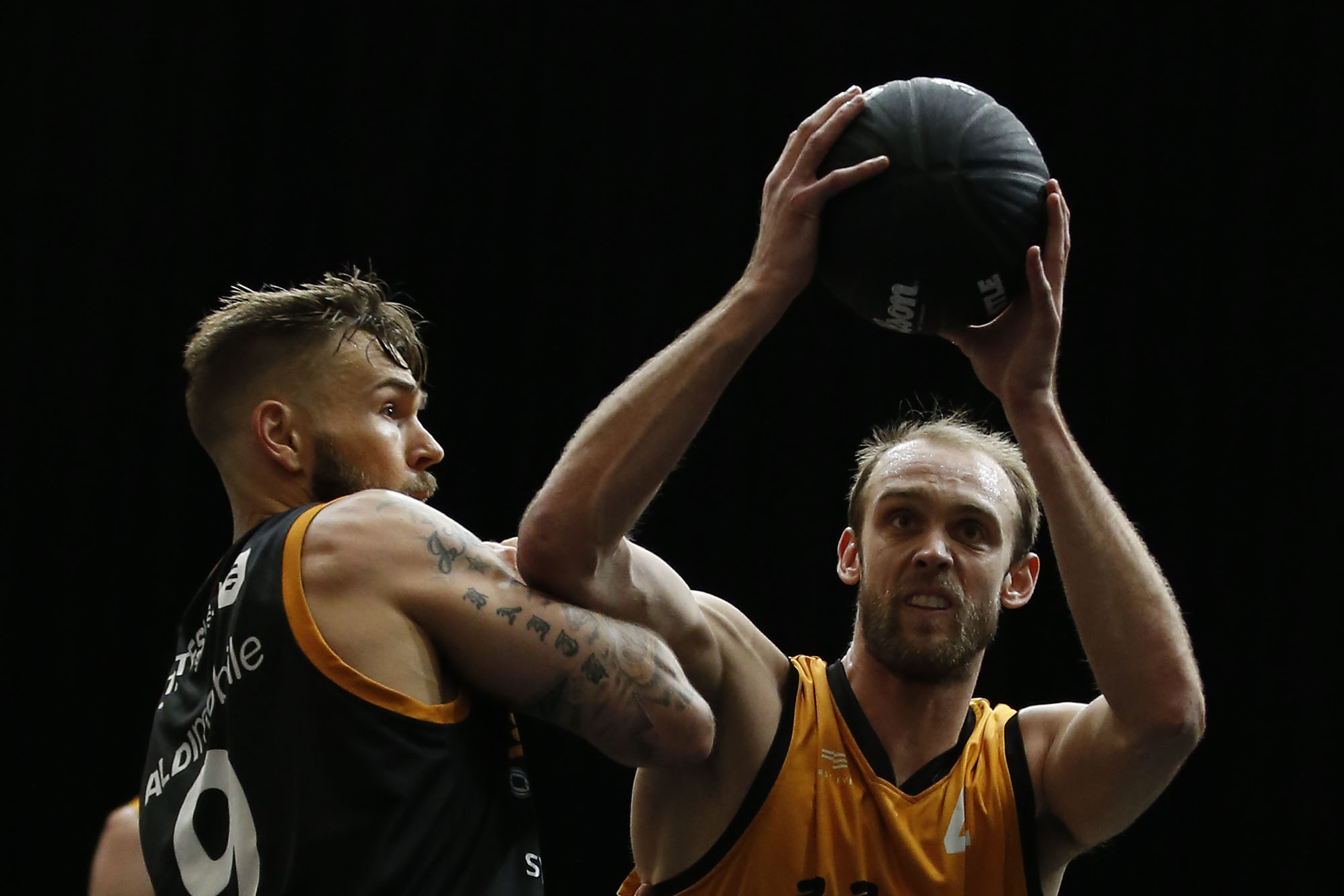 On the evening of March 30 at GMHBA Stadium, where the Geelong Cats and Melbourne Demons were due to do battle in the AFL, Lewis Thomas, Jaz Shelley, Isabelle Bourne, and DeMarcus Gatlin endured the winds and rain to engage and interact with fans in a 3x3Hustle clinic. The next day Thomas and Gatlin, along with Liam McInerney and Anthony Kimble, would take on an entirely different challenge.
The fast paced and physical world of 3×3 basketball was on display at Pro Hustle 1 at the Melbourne Showgrounds, and despite still retaining many of the characteristics of the 5-on-5 game, Thomas was wary. In his first crack at the 3×3 format, the Geelong Supercats centre soon had those fears allayed as the crowd and the flow of the game took over.
"I kind of came in a bit apprehensive, but as soon as I got out there, I got so excited. It's so much fun," Thomas said.
"The space and the energy here at the Showgrounds was just incredible."
Leading into the tournament, expectations for the Supercats weren't sky high – having first-timers on your team will do that. But the focus shown by the team as a whole, as well as great guidance from an experienced 3×3 player such as Gatlin, helped concentrate Thomas' efforts.
"We worked so hard throughout the day, just playing hard and just trying to get after it and play the right way. I think we did that," Thomas said.
"Everyone says it's more physical, but it's probably a big side on the defensive end, you can really be really physical and lock down. I think that's the difference in terms of 5-on-5 and 3×3.
"It's in the half-court, so you don't have to run as far, but you're still expending a lot of energy."
Thomas and his Supercats teammates let their defensive efforts do the talking, and were rewarded time and time again, with blocks, steals and strong on ball coverage resulting in easy buckets. These efforts helped them lock down and defeat the world's number 28 ranked 3×3 team, Spectres iAthletic, in the semi-final, 7-4.
"You can't dwell on things, you have to move on straight away…as soon as you've done one job, you've got another job. You might score, but straight away you have to run back on defence."
Having made it past Spectres iAthletic and into the final, Thomas and his teammates embraced the underdog tag, and came out with an incredible performance. The Supercats ousted an immensely stacked Stateside Sports team, led by Adelaide 36ers star – and 2019 NBL Rookie of the Year – Harry Froling, Brisbane Bullets guard Jeremy Kendle, former Boomer and 3×3 national representative Peter Crawford, and NBL gun Lucas Walker.
Form was on Stateside Sports' side, with Kendle in particular balling out, but it wasn't to be for the star-studded team. The Supercats' rugged defence and solid shooting from deep helped them secure a 14-9 victory.
"We're really happy. It's just an incredible feeling to go into our first tournament and win," Thomas said.
With the 3×3 Pro Hustle Tour recently awarded 'Quest Status' by FIBA, meaning victory at any 3×3 Pro Hustle event qualifies the winner into a pre-determined FIBA 3×3 World Tour event, the win sees the Geelong Supercats advance to the Shanghai Challenger in China on 27-28 July.
The 3×3 Pro Hustle will continue in Geelong at the Geelong Waterfront on April 12-14, before finishing at the Darwin Convention Centre on April 27-28.
Tickets to this year's NBL 3×3 Pro Hustle events are available from 3x3Hustle.com/prohustle.