NBL 3×3 Pro Hustle Tips Off At Melbourne Showgrounds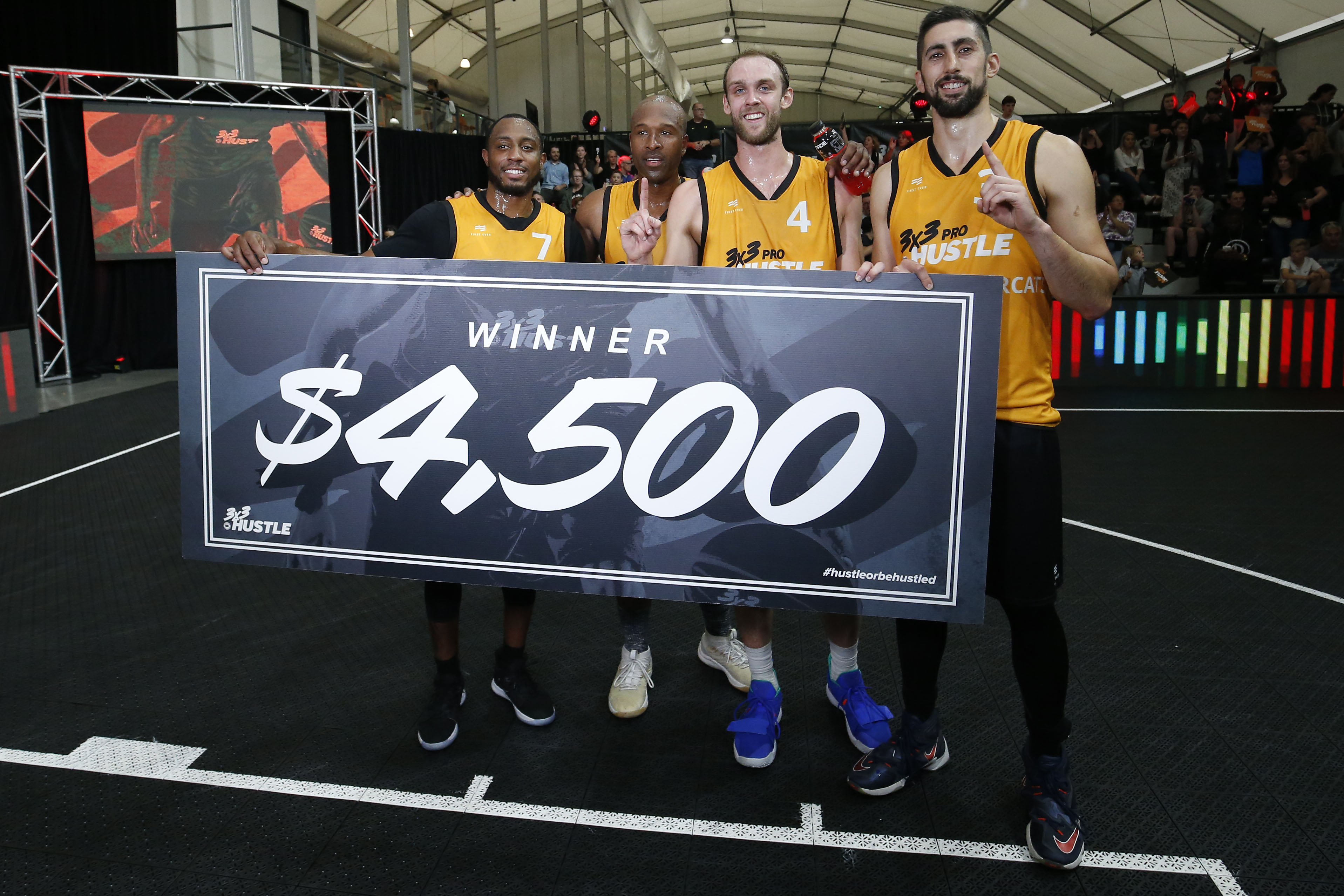 The 2019 NBL 3×3 Pro Hustle began in spectacular fashion today, with stars of the NBL and WNBL showcasing their skills in a day of fast-paced, physical basketball action.
A major upset in the men's final saw the Geelong Supercats take down the heavily fancied Stateside Sports team, 14-9, while in the women's final WNBL star Bec Cole led Spectres iAthletic to a 13-9 victory over Boundless Possible NT.
A big crowd turned out to watch all the action at the Melbourne Showgrounds in the first of three NBL 3×3 Pro Hustle events over the next month.
Stateside Sports were led by NBA hopeful and NBL Rookie of the Year, Harry Froling, who dominated play throughout the day. But they were no match for the Supercats in the final with consecutive two-pointers from Anthony Kimble leading Geelong to victory.
Upsets also headlined the semi-finals, when Geelong knocked off the world's number 28 ranked team Spectres iAthletic in the men's division, 7-4.
Meanwhile Boundless Possible NT defeated a stacked Melbourne Boomers squad 9-8 in the women's semi-final. Dual sport star Monique Conti played for the Boomers, while also playing in the NBL1 on Sunday for the Melbourne Tigers, in a non-stop day for the 19-year-old AFLW star.
CLICK HERE FOR FULL RESULTS OF THE MEN'S NBL 3×3 PRO HUSTLE 1
CLICK HERE FOR FULL RESULTS OF THE WOMEN'S NBL 3×3 PRO HUSTLE 1
The 3×3 Pro Hustle will continue in Geelong at the Geelong Waterfront on April 12-14, before finishing at the Darwin Convention Centre on April 27-28.
Tickets to this year's NBL 3×3 Pro Hustle events are available from 3x3Hustle.com.