Barker Opens Up On Wild 'SportsCenter' Trick Shot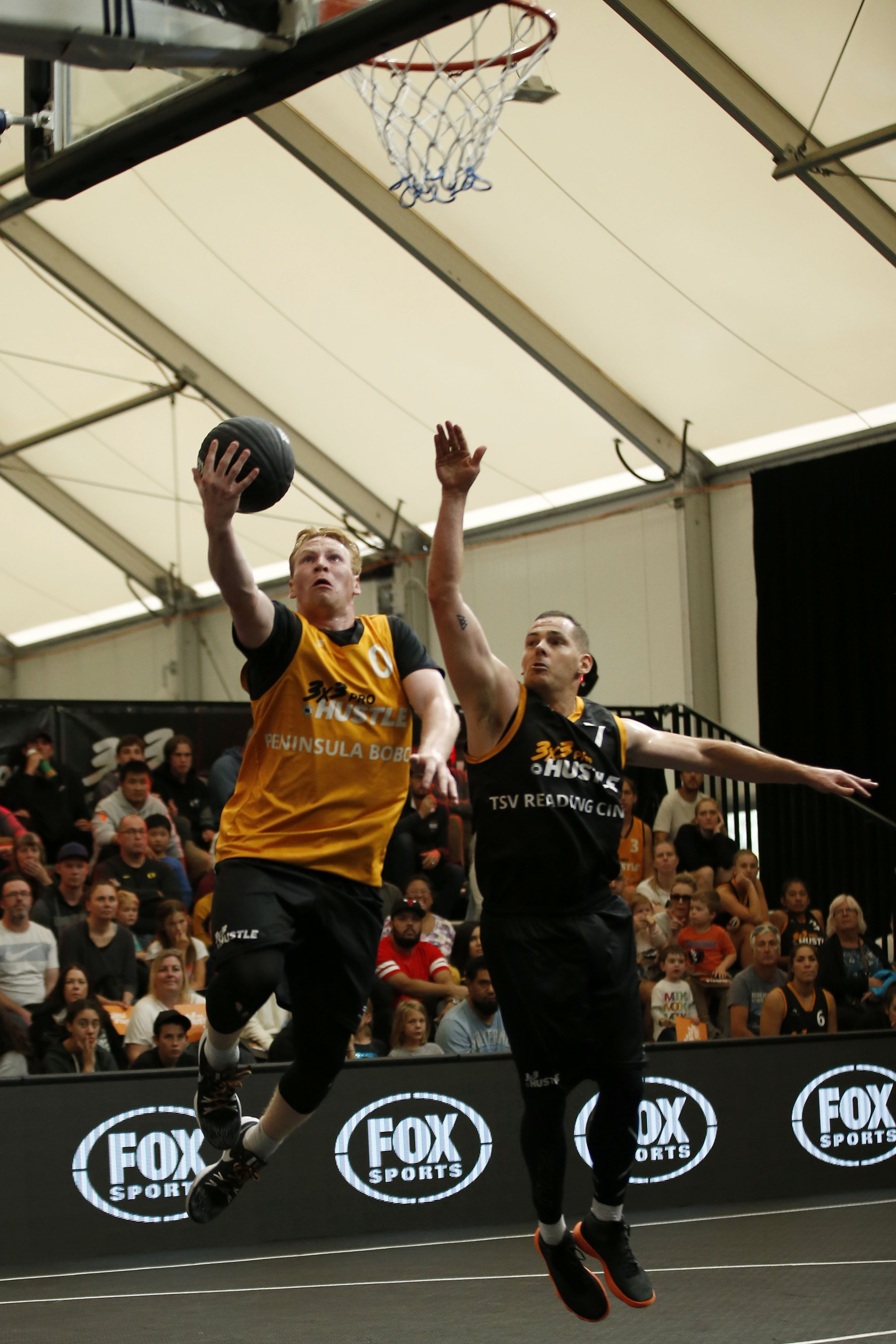 Lucas Barker wasn't even thinking about hitting a crazy trick shot while sitting on the ground. As a matter of fact, it was defence going through his mind when Barker flicked the ball over his head against an expiring shot clock in the Peninsula Bobcats' quarterfinal clash with TSV Reading Cinemas at the 3×3 Pro Hustle Tour in Melbourne.
The play, though, has made international headlines, as Barker's wild shot made an appearance on ESPN SportsCenter's 'Top 10'.
The video has attracted over 1.5 million views across Instagram, Facebook and Twitter in under two days, and Barker has explained how he managed to process going viral overnight.
"I've had people from college, people from all over the state, friends from high school and whatnot tagging me in all sorts of things…it's been pretty crazy," Barker said.
"I woke up in the morning and checked my phone to check the time and I saw my phone with a bunch of notifications. Once I really woke up and realised what was going on, it was pretty crazy."
You don't wanna see this guy in a game of H-O-R-S-E 😦 #SCtop10 (via @3x3Hustle) pic.twitter.com/lwHMEU7QDN

— SportsCenter (@SportsCenter) March 31, 2019
While some players practice these inconceivable shot attempts on occasions, Barker clarified he doesn't, and that getting back on defence was at the forefront of his mind.
"I've never done that before," he said.
"I saw there was a couple of seconds left on the shot clock and I just threw it up there.
"It was more so just to give me time to get up off the floor (and get back on defence) more than anything."
Barker added the video reaching outlets such as ESPN is a testament of the potential exposure available to players in the NBL 3×3 Pro Hustle.
"The 3×3 and the Hustle do a great job of promoting the players that play in it and it goes to show that if you put enough stuff out there, it's going to get seen by people and you never know how far it is going to go," Barker said.
The Bobcats made it all the way to the semi final in Pro Hustle 1, a mighty effort considering they had just three players (Barker, Rob Linton, Darcy Harding) throughout the day.
While Barker acknowledged their solid performance in Melbourne, he says ensuring a fourth player is available for the 3×3 Pro Hustle 2 in Geelong on April 13-14 is vital for their chances of success.
"I thought we did quite well with only three players," Barker said.
"What we need to work on is getting a fourth player so that we are not tired for the whole day.
"Other than that, we did very well with three players to fight out five or six games and not really get blown out in any of the games.
"For the next couple of tournaments we just need to work on getting another person so we can get a rest in because it's a huge difference.
"Throughout a game whenever the clock stops you can get a sub in if you have that extra person. If you don't, you're just going full stop game after game and then you have maybe 30 minutes or an hours break, and the fatigue just starts to build up.
"At the end of the day, you're just buggered."
Tickets to the NBL 3×3 Pro Hustle 2 at the Geelong Waterfront are available at 3x3hustle.com/prohustle.