Cole Confident Spectres iAthletic Can Repeat 3×3 Pro Hustle Success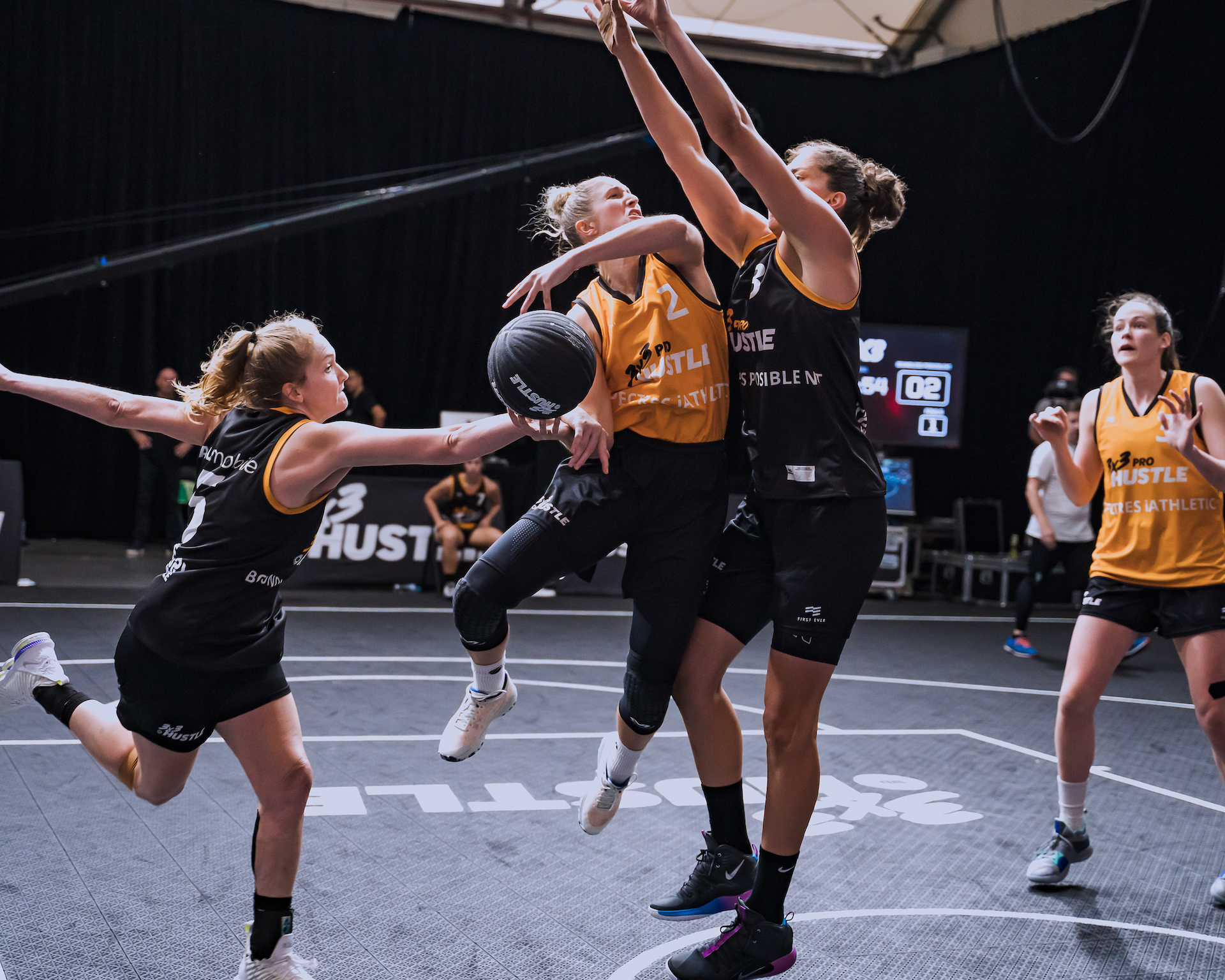 Bec Cole, Australia's number one ranked 3×3 women's player, helped lead her Spectres iAthletic team to victory in the first NBL 3×3 Pro Hustle event of the year in Melbourne last weekend.
When they aim to repeat that success, though, it will need to be done without Cole's presence.
With the 27-year-old on an Australian Opals camp, Spectres iAthletic will play in Geelong without their leader and best player.
According to Cole, though, it won't be a problem, as she holds the upmost faith in her teammates heading into the second 3×3 Pro Hustle event of the year.
"The girls are good and they will be able to step up," Cole said.
"Hanna Zavecz is coming back into the team, so that's a big asset in there, she is a lot taller, can play defence and is athletic as hell on the offensive end.
"I think the girls can definitely go all the way."
Spectres iAthletic were dominant at Pro Hustle 1, taking down the Geelong Supercats 13-4 in the semi-final, before defeating Boundless Possible NT 13-9 in the final.
With such a crammed schedule around the Pro Hustle, with a national 3×3 selection camp on the Thursday and Friday before, and also the NBL1 season tipping-off, numerous athletes were forced to battle fatigue and heavy legs.
Cole says that the busy calendar had a tangible influence, which made the hustle or be hustled catchphrase a reality last Sunday.
"I think you could tell every athlete in that stadium was a bit tired," Cole said.
"People who had the 3×3 camp, NBL1 games, so honestly, I know the motto is hustle or be hustled, but that's what it felt like on that day.
"No one had played it in a while as well, so it was exciting, you get that excitement back for it again."
Cole added it was harder to fit practice time in for Pro Hustle 1, which made every moment on the court more valuable.
"Last year, our team was training at MSAC at 6am two days a week," she said.
"This season because of everything that has been crazy, it was right on the day.
"I think the 3×3 Australian camp definitely helped because we were playing with each other then.
"Throughout the day it was just getting to know everyone's vibe again, where they're going to be at.
"I think the Spectres iAthletic team work quite well together and we have played together before so it was easy to pick up from where we left off."
Cole is one of Australia's most seasoned 3×3 players, and thus has a strong understanding of how the sport has grown in such a short period of time.
She believes the talent level on display in the women's bracket of the Pro Hustle is an indication of the progress the sport has made.
"By a mile," Cole said, when asked if this year's Pro Hustle has more talent than last year's.
"There was probably two, maybe three, teams last year that were really dominant.
"I guess that's what makes this game exciting. When you're out there you don't know who is going to win, it really is who plays better in that 10 minutes, it can go either way.
"I think it's exciting and good for Australian 3×3."