Steel Not Worried About Injury Heading Into World Cup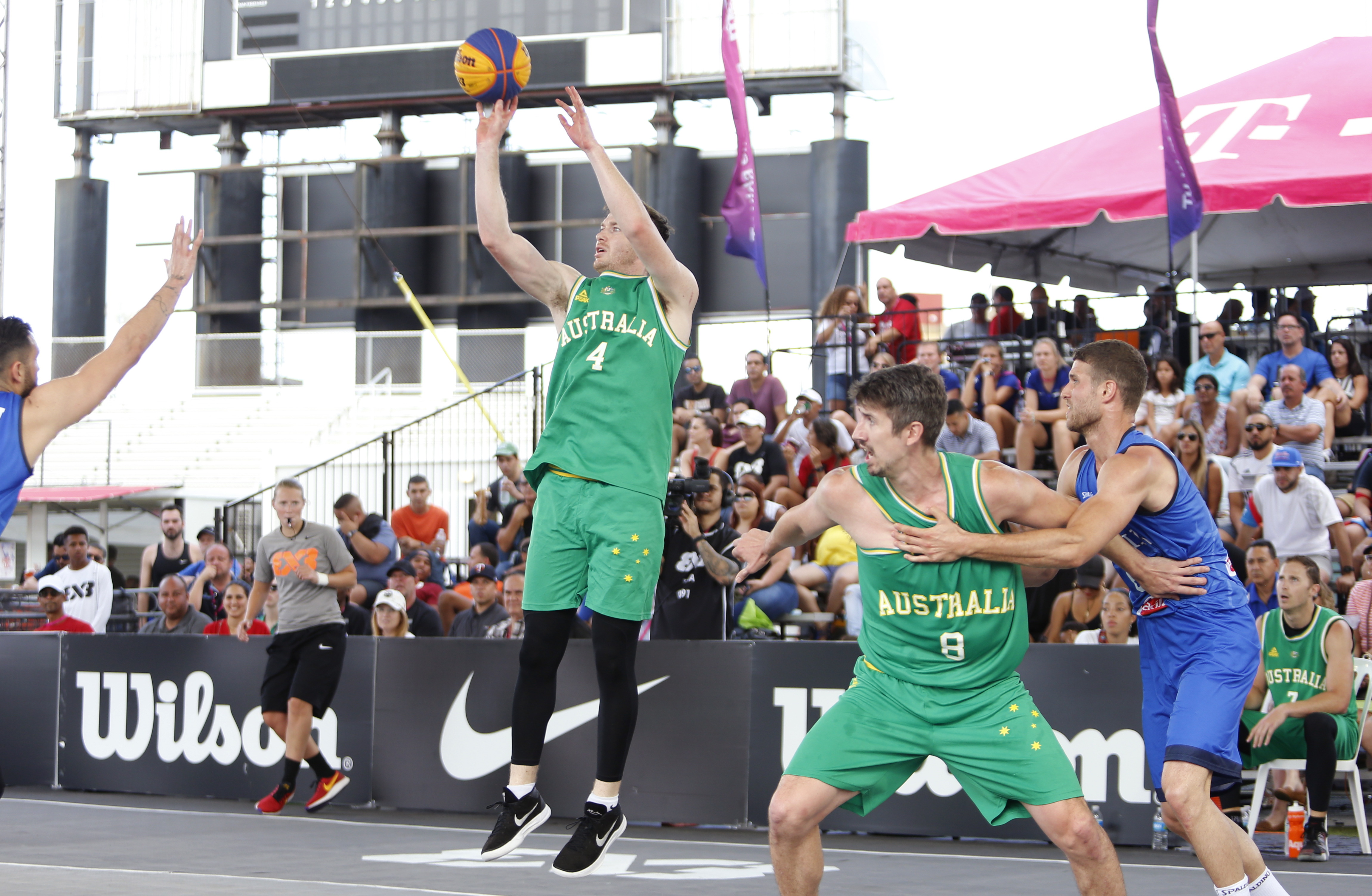 Andrew Steel is confident his injury issues won't flare up again at the World Cup, as Australia's former number one player returns to the 3×3 court.
Steel will join Tom Wright, Tim Coenraad and Greg Hire at next week's FIBA 3×3 World Cup, and after a couple days of training camp, he believes his health won't be a concern.
He also mentioned how the stretched out schedule of the World Cup will be a benefit to recovery.
"It was a good hit out at the training camp, we did a fair bit of work," Steel said.
"It's pulled up alright, so I'm feeling confident and ready to go for the World Cup.
"It's one of those things that I'm confident that the injury I had took about three weeks to recover and then on top of that I've had four weeks of getting myself right to this point.
"The prior tournament where I injured myself we were in the World Cup Qualifiers, we were going back to back and playing game on game, flew in there one day before the tournament and had a pretty hectic schedule.
"This time we have a good preparation, we are playing one day and then resting the next. I'm confident that it will be all good."
Australia is riding a wave of confidence heading into the World Cup, after recently winning gold at the FIBA 3×3 Asia Cup.
Despite an increase in opposition talent, Steel and the team's goal is to medal at the World Cup, which would see them earn a spot in a future Olympic qualification tournament.
"We have got the goal that we want to medal," Steel said.
"I think a lot of us have had enough experience now on the world scene that we know what level we need to play at to achieve that.
"It's not something that is out of our capability at all. We know that getting a medal is well within our grasp and now we need to go out there and execute and stick to what we know and go out there and do it."
The Australian women are also in top form, having won 12 straight games heading into the World Cup.
Steel says seeing the way the women are enjoying the game and the success they have breeds confidence amongst the entire Australian 3×3 program.
"It's good to see Australia go out there and do well," Steel said.
"We feed off their confidence, they have been beating former top ranked teams in the world.
"That attitude and confidence that comes from their program spills throughout the whole camp. That winning feeling gets contagious."
Australia's schedule at the 2019 FIBA 3×3 World Cup (all times AEST):
June 19: Australian men vs. Brazil at 12.25am
June 19: Australian men vs. Poland at 3.05am
June 21: Australian men vs. Latvia at 12.25am
June 21: Australian men vs. Japan at 3.05am
June 22-23: Australian men Quarter-Finals between 11.30pm-4.45am
June 23-24: Australian men Semi-Finals at 11.20pm or 12.05am
June 24: Australian men bronze medal at 2.10am, gold medal at 3.30am