We Know We Have Target On Our Backs Says Froling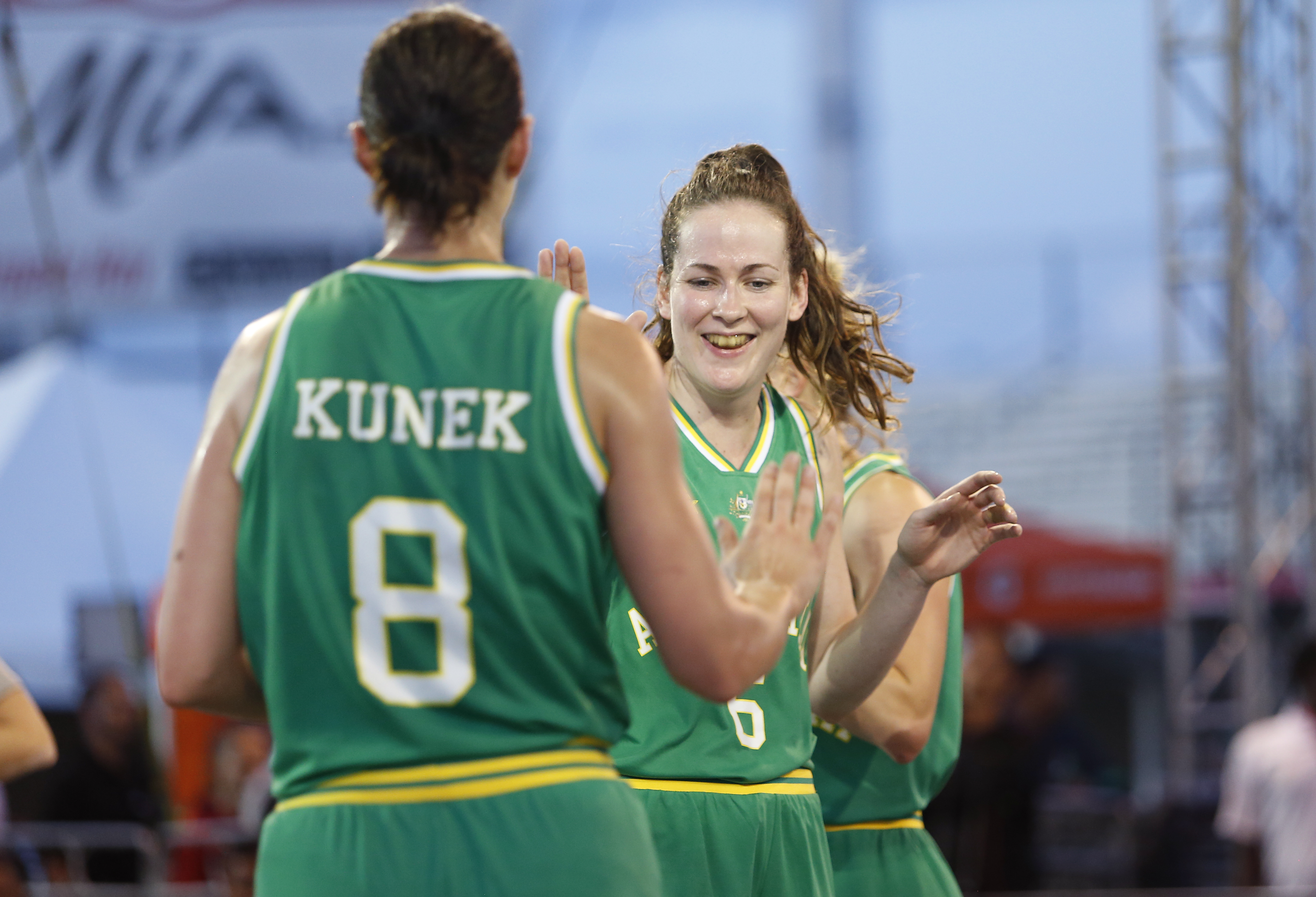 Australia isn't resting on their laurels entering the FIBA 3×3 World Cup, with returning star Keely Froling declaring their 12-game winning streak puts a target on their back.
The Aussies have been unstoppable lately, going undefeated at the FIBA 3×3 World Cup Qualifiers, FIBA 3×3 Asia Cup and FIBA 3×3 Women's Series Chengdu stop, stamping their authority on the 3×3 world.
Despite riding a wave of momentum and confidence, Froling says Australia can't afford to let up, acknowledging rival teams will want to end the winning streak.
"It gives us massive confidence," Froling said.
"Just to know we can win, and we can compete on the world stage and do really well, that gives us a lot of confidence. At the same time, it kind of gives us a bit of a target on our backs, we know teams are going to come out and give us 150 percent.
"It gives us a lot of confidence, but we have to be on our A game all the time. We can't have those little lapses or take it easy because we have won so many games.
"We are always making sure we are focused going in, wanting to win and expecting to win but not taking it for granted and not taking anyone lightly."
Froling returns to the team after not playing in the Asia Cup and Chengdu stop, replacing Hanna Zavecz.
The change made a recent two-day training camp in Melbourne vital for Froling, Bec Cole, Maddie Garrick and Alice Kunek, as the squad was able to rebuild some cohesion amongst each other before the World Cup.
With Australia also participating in practice games before their pool stage matches, Froling says taking advantage of every minute on the court before the World Cup begins is essential.
"I think it's been a really good time to get together, refine a few things and get a lot of shots up," she said.
"We have played together for a while and played a lot of 3×3 so now it's just about really refining a few of those details and being ready to go when we get over there.
"Obviously I've played with all the girls before, so that helps, but to get in early and get a few sessions in before the World Cup actually starts gives you that one little step ahead.
"Now when we get over there, it's not going to be, we quickly need to relearn how everyone plays.
"It's been really good and even after our first scrimmage it was, ok, we are good, we know how it works now. I slotted back in and it's been really good.
"We are going to try and scrimmage against some really good teams, so to get teams that really push us and find out how they play, see what works for us, what doesn't. Just to test ourselves out before we start.
"In 3×3 it's a quick game, we don't really have a lot of time to mess up, so if you drop one game, that can mess you up for the whole tournament.
"To have those practice games before it is massive leading into it. In the World Cup games, you can't lose, you can't even have a bad three minutes because that can put you so far behind you can't catch up.
"Those practice games will be really big for us and really important."
Not only is a medal up for grabs at the World Cup, but the top three teams will advance to a future Olympic qualification tournament.
Even though the prize is bigger, Froling doesn't believe there's added pressure, explaining how the team's internal expectations are already set high.
"I think at any world event there's always that pressure," Froling said.
"Obviously you're representing your country and you want to do your country the best. There's always that pressure and it doesn't add anymore I don't think because we are already putting that pressure on ourselves.
"We want to win, we want to get a gold medal."
However, the 2019 WNBL champion admitted she has thought about playing 3×3 at the Olympics, saying the possibility of it has increased dramatically.
"It's funny because if you asked me even two months ago, I wouldn't have even considered it, it wasn't in my mind at all," Froling said.
"Then all this started to happen, and I was like, oh wow, this is a real possibility for me. Now it is in the back of my mind, you hear about Tokyo and I'm like, there's a chance I could be there.
"It's super exciting and it's in the back of your mind and I'm doing everything I can individually to get there and as a team, hopefully we can do that."
Australian women's schedule at the 2019 FIBA 3×3 World Cup (all times AEST):
June 20: Australian women vs. Andorra at 12.25am
June 20: Australian women vs. Switzerland at 3.05am
June 22: Australian women vs. Japan at 12.25am
June 22: Australian women vs. France at 3.05am
June 22-23: Australian women Quarter-Finals between 11pm-4.15am
June 23: Australian women Semi-Finals at 10.10pm or 10.40pm
June 24: Australian women bronze medal at 1.40am, gold medal at 2.50am