Focus Is On World Cup Medal Says Cole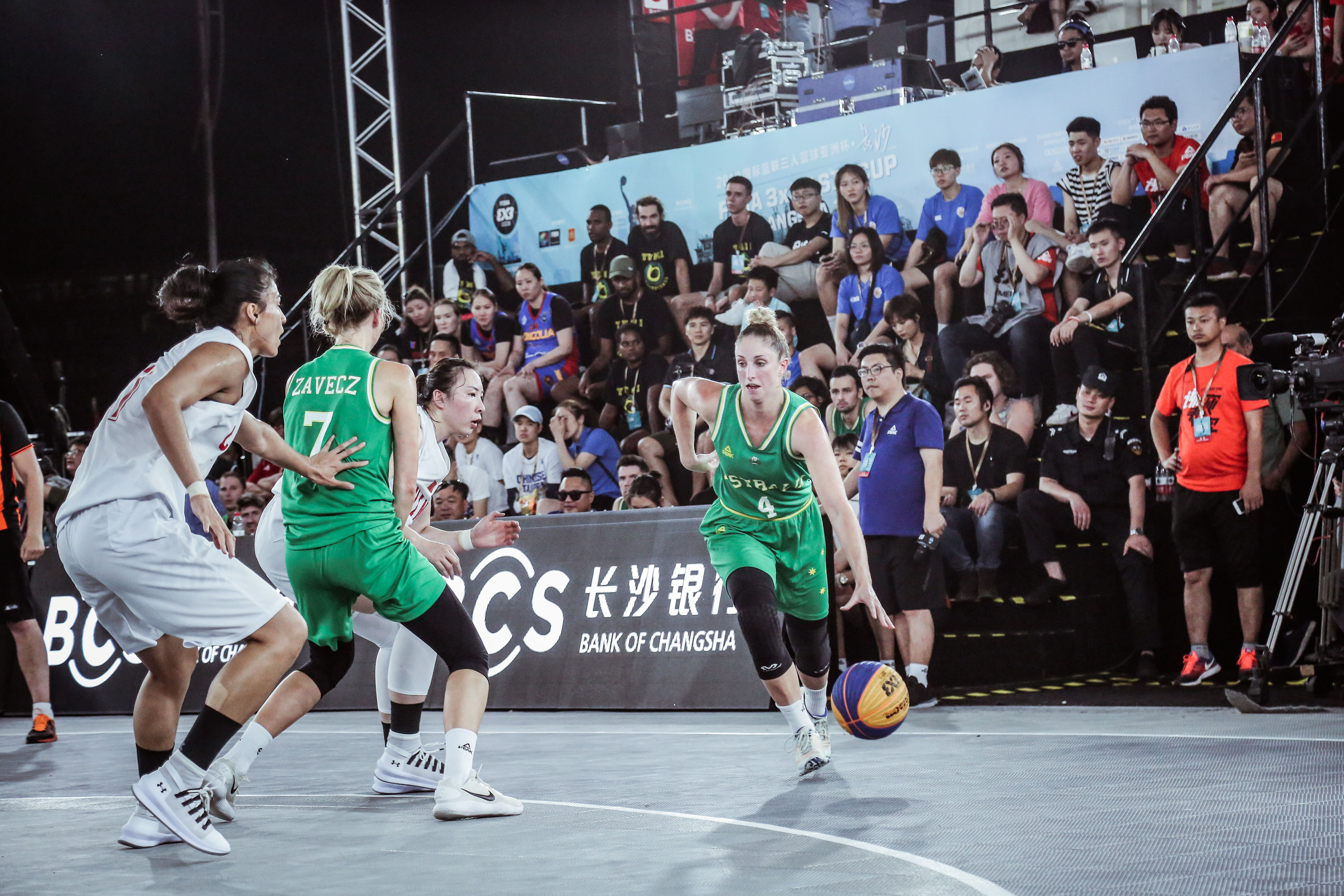 Australia's top 3×3 player Bec Cole says the team is taking "so much confidence" into next week's FIBA 3×3 World Cup, riding the wave of a 12-game winning streak.
The Aussies have gone undefeated at the FIBA 3×3 World Cup Qualifiers, FIBA 3×3 Asia Cup and FIBA 3×3 Women's Series Chengdu stop over the last few months, stamping their authority on the shortened version of basketball.
Cole believes each one of those wins have represented a different touchpoint in the journey of Australian 3×3 basketball, with it all culminating in what hopefully is a successful World Cup campaign.    
"So much confidence," Cole said.
"Puerto Rico (World Cup Qualifiers) was really good to set the standard and then as we went into Asia Cup, we wanted redemption. I knew we could do it but to actually get it down was a whole different thing. That was amazing for us just knowing we wanted to get that and we did.
"Going into the World Series event, winning that, I think we weren't shocked because we knew we could do it, but it was a really big moment, not just for Australia and ourselves, but I think for the world to see we are here to stay and we are actually good at this game and we have only been playing this for a couple of years compared to you guys.
"I think confidence wise, it boosted us a lot going into this World Cup. We know what it is going to be like and we can really put our foot down and mentally focus and know what we need to do.
"We have a really good shot at medalling and the other thing is, we need to medal to go to these Olympic qualifiers."
The three medallists at the World Cup will punch their ticket to an Olympic qualifying tournament, and even though the Olympics are a looming target for all nations, Cole says Australia can't afford to let it ignore them from the immediate task at hand.    
"I think in the back of your head you know it's massive, but you can't think that far ahead," Cole said.
"I know for me I need to take it day by day, game by game. You can't put too much pressure on yourself and the team, because you still want to have fun while you're playing because that's when you get the best out of the athletes.
"We know it is important but we need to go game by game, and then I think we can really get it done."
Australia's World Cup campaign will begin in the pool stages, when they battle Andorra, Switzerland, Japan and France.
The Aussies faced Japan and France in the World Series, and Cole thinks the experience gained by facing those nations already will be a major positive heading into the World Cup.
"I think the World Series we had for the women in Chengdu was really important because we were able to verse some of the European teams and what I loved was we were able to verse Japan and France, who are in our pool," Cole said.
"I think that's massive because you get to see what they're about, who their players are, pick up some things."
Australian women's schedule at the 2019 FIBA 3×3 World Cup (all times AEST):
June 20: Australian women vs. Andorra at 12.25am
June 20: Australian women vs. Switzerland at 3.05am
June 22: Australian women vs. Japan at 12.25am
June 22: Australian women vs. France at 3.05am
June 22-23: Australian women Quarter-Finals between 11pm-4.15am
June 23: Australian women Semi-Finals at 10.10pm or 10.40pm
June 24: Australian women bronze medal at 1.40am, gold medal at 2.50am