Garrick Opens Up On 3×3 Olympic Dream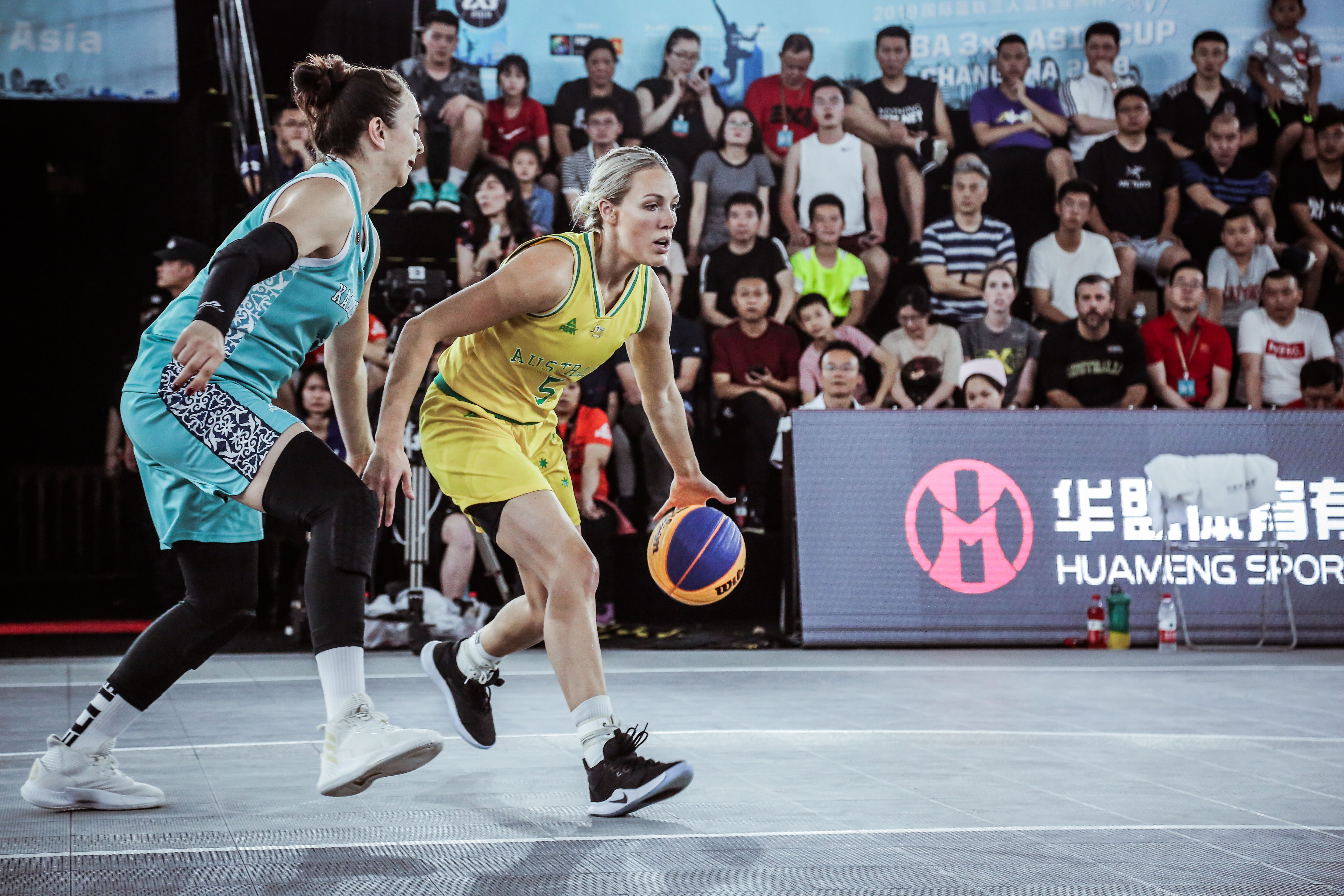 Australian 3×3 superstar Maddie Garrick has always wanted to go to the Olympic Games and says 3×3 basketball looks like her most promising way to get there.
After sitting out the 2019 NBL 3×3 Pro Hustle Tour due to a playing contract in Europe, Garrick has shined with the Australian national team recently. She has played a vital role in the Aussies winning the FIBA 3×3 Asia Cup and FIBA 3×3 Women's Series Chengdu stop.
Garrick's performances have made her a staple in the 3×3 squad, and with the looming prospect of Australia qualifying for the sport in the Tokyo Olympics, the 27-year-old says the mind has pondered about the possibility of an Olympic campaign.
"It's always been a dream of mine to go to the Olympics and I guess until now it's always been, I want to go as an Opal," Garrick told 1116 SEN radio.
"To have this pathway as well is fantastic and at the end of the day my dream has been to go to an Olympics and 3×3 is looking more promising at the moment. I love the game, it's probably a game more suited to my style.
"I was having a conversation with my parents and it was pretty much about, you could be going to Tokyo next year. We went out for Japanese and I was joking, wouldn't it be nice to have Japanese in Japan at the Olympics.
"We were having a laugh about that and they were like, this could be something that might actually happen.
"It's really exciting and nerve racking. We still got a way to go, we still need to qualify, there's still a lot of things we have to do in the meantime.
"The rate we are going now, if we keep building on that, I think we have a chance."
The pathway towards the 2020 Olympics includes next week's FIBA 3×3 World Cup, along with future FIBA Women's Series events throughout the year.
Garrick is keen to continue playing 3×3, understanding how important it is to keep on performing well in as many tournaments as possible.
"It's definitely something I have my sights set on," Garrick said about playing more 3×3.
"I think now that FIBA have started the Women's Series, I'm pretty sure there's about eight events they've already calendared in. We need to keep being in these events for ranking points for the nation and they go towards qualifications.
"As many tournaments as we can do is going to help us for ranking points and that experience and that training."
Garrick, Alice Kunek, Bec Cole and Keely Froling will represent Australia at next week's World Cup, a unit that blends together nicely according to the dual WNBL champion.
"I guess we kind of have played together in different teams," Garrick said.
"I played with Bec and Alice in different years, and I have played against them too. The style we play in terms of each individual style really gels well together in the 3×3 format.
"We have done well and hopefully we keep building on that."