Stars shine at Pro Hustle 7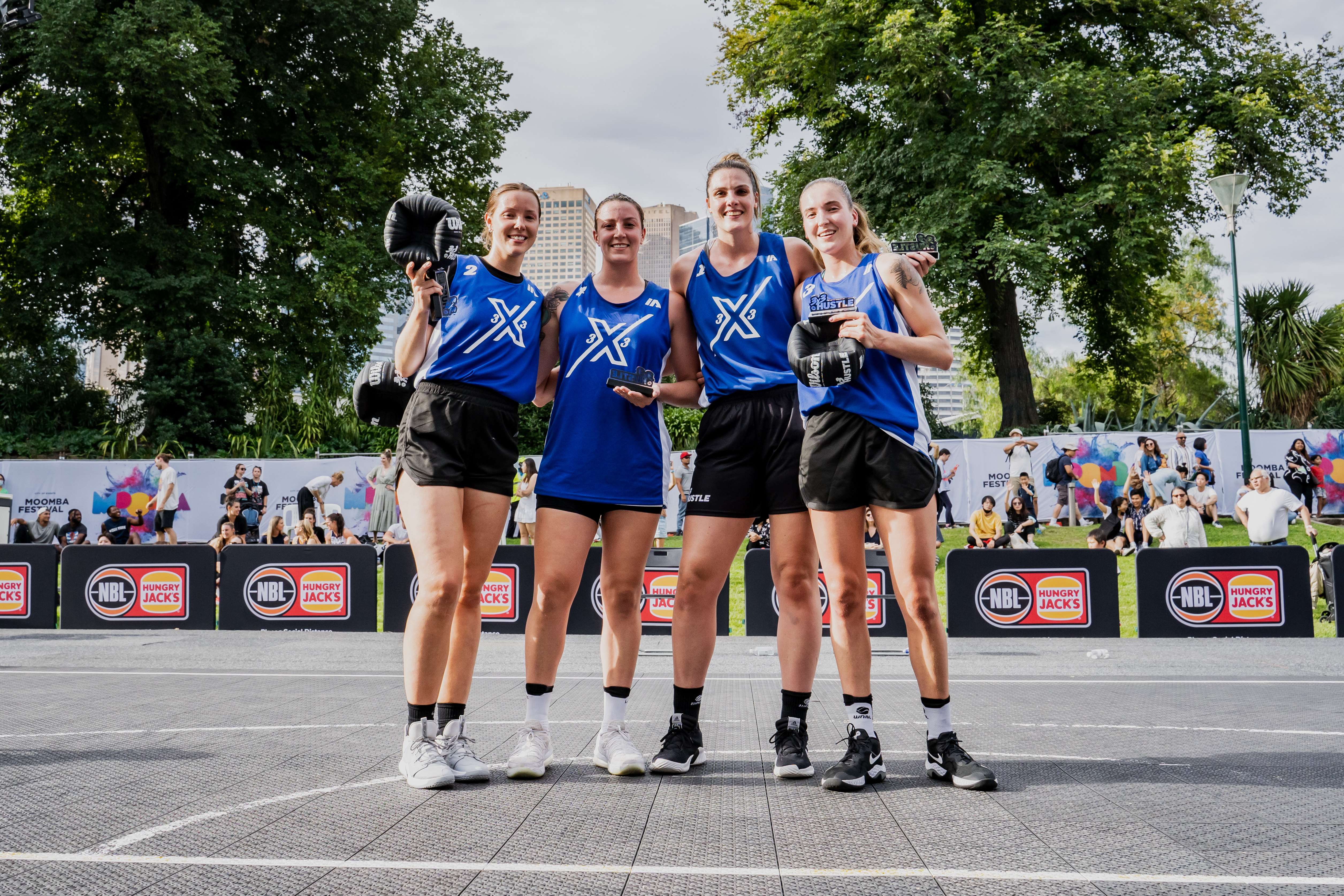 The stars were out and shining at Pro Hustle 7, as the Melbourne Towers (women) and Geelong Supercats (men) won the tournament.
Played under the beautiful backdrop of Melbourne's Moomba Festival, Pro Hustle 7 allowed members of Australia's 3×3 women's national squad to hit the court and ramp up preparations for the 2021 Olympic Qualifying Tournament in May. If Australia finishes in the top three of that tournament, they will advance to the Tokyo Olympics where 3×3 basketball makes its Olympic debut.
The team of Marena Whittle, Anneli Maley, Lauren Scherf and Lou Brown stole the show in the women's competition, as their combination of size, strength and outside shooting led them to victory. Named the Towers, they were able to take down the squad of Bec Cole, Alex Sharp and Emilee Harmon (who were missing Maddie Garrick on the final day) in a thrilling women's final to win Pro Hustle 7.
View this post on Instagram
The women then jetted off to Canberra the very next day to compete in Basketball Australia's 3×3 national team camp as they continue to build towards an Olympic berth.
Geelong were far too strong for all in the men's league as Owen Odigie, James Melky, Liam McInerney and Kris Blicavs took out the prize money. Blicavs proved to be a vital part of the squad as he nailed two game winners during Pro Hustle 7, including the championship winner.
View this post on Instagram