The Huddle alley-oops to NBL 3x3Hustle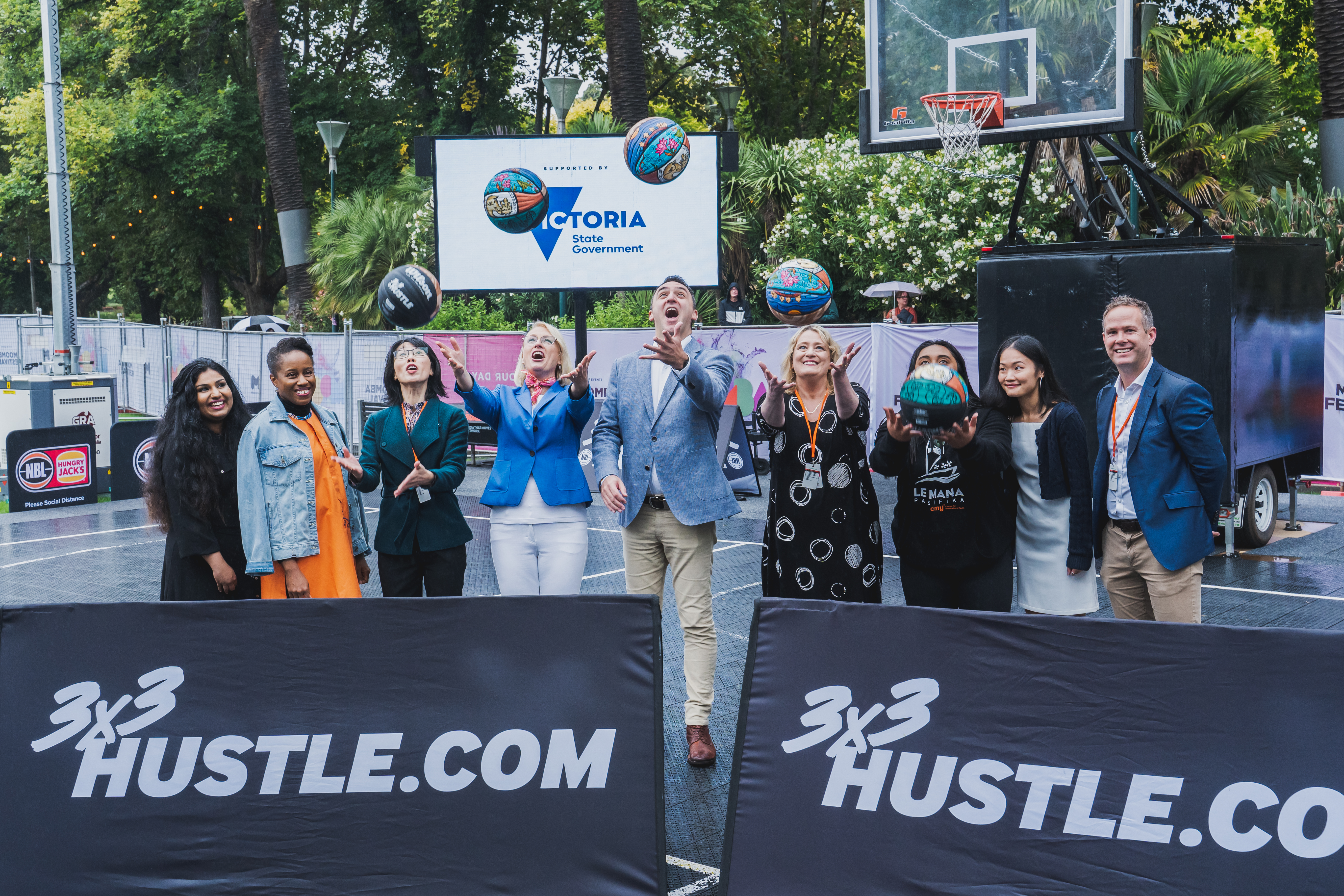 Story via Lilly Skacej of nmfc.com.au
Not even quintessential Melbourne rain could dampen the spirits of the 100 young people who took part in the NBL 3×3 Community Hustle at Moomba Festival on Labour Day.
In partnership with the NBL, The Huddle showcased the cultural wealth of the Victorian community through basketball. 20 teams took part in the 3×3 Community Hustle representing as many diverse cultures within our community.
"The 3×3 Community Hustle brings people together from different backgrounds," The Huddle CEO, Cameron McLeod said.
"It is a wonderful opportunity for us to work closely with basketball and they [participants] can come together in an inclusive and safe way.
"Basketball can be played pretty much anywhere, whether it be in your backyard or out on the street … you don't necessarily have to be involved with a club to be associated with the game.
"Sport allows young people to see their talents and also accepts and embrace differences in diversity.
"It's really important that we thank our partners today, the NBL and Community 3×3 Hustle … also the Victorian State Government, the Minister for Youth, Community, Sport and Multicultural Affairs, Ros Spence, The Lord Mayor Sally Cap and Vivian Nguyen who is the chairperson of the Victorian Multicultural Commission.
"We've had some fantastic supporters of The Huddle and the game of basketball and they are helping young people from various backgrounds come together.
"We look forward to partnering with them in the future."
Learning to shoot, block and alley-oop, young people aged 8-25 took part in the tournament to learn new and showcase old skills.