Stars Shine At 3x3Hustle Pro Event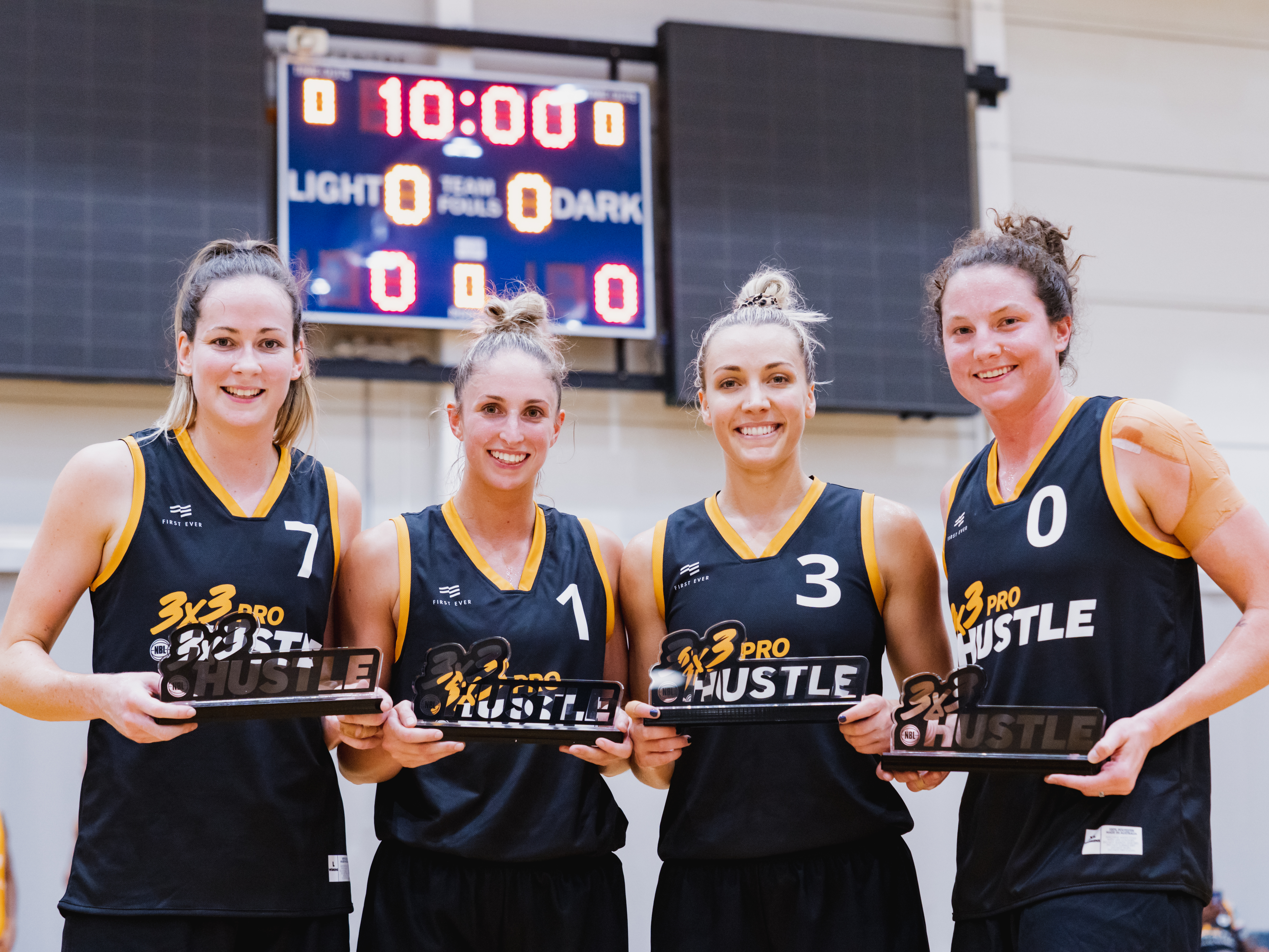 The superstars shone brightest at the 3x3Hustle pro event on Friday, as Australia's best 3×3 ballers showcased their talents and secured victory.
The event was originally scheduled to take place at the Formula 1® Rolex Australian Grand Prix, but due to circumstances surrounding COVID-19, the FIBA 3×3 Satellite and open women's tournament were played in one day at MSAC.
As they did at Moomba last weekend, Melbourne were crowned victors in the men's Satellite event, as the team of Tom Wright, Andrew Steel and Tim Coenraad won their way through to a future FIBA 3×3 Challenger event.
Melbourne were tested in the final but ultimately proved to be too strong for Townsville, taking home the 21-16 victory.
In the women's category, the Australian 3×3 team for the Olympic Qualifying Tournament of Bec Cole, Maddie Garrick, Kelsey Griffin and Keely Froling hit the court together for the first time and went undefeated on the day.
The event led into an Australian 3×3 camp for the women, as they sharpen up before trying to qualify for Tokyo.