FIBA 3×3 Satellite Grand Prix Preview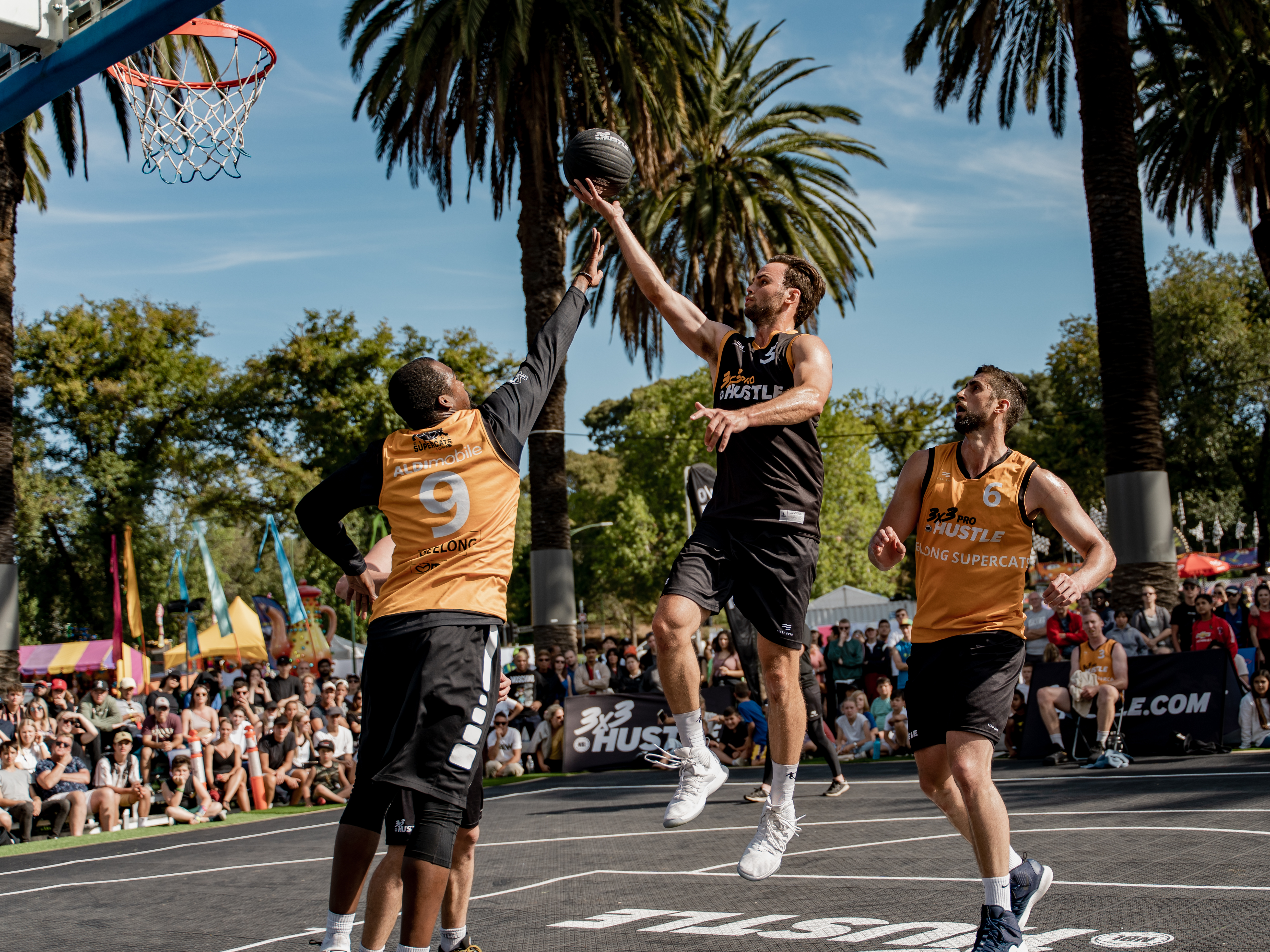 The NBL 3x3Hustle March Mania continues this weekend at the Formula 1® Rolex Australian Grand Prix.
Like last weekend's Moomba event, an international FIBA 3×3 Satellite event will be played for the pro men while an open women's tournament will be played for the pro women.
The Grand Prix serves as vital preparation for the Australian women's team ahead of the upcoming Olympic Qualifying Tournament (OQT), as it'll be the first time Bec Cole, Maddie Garrick, Kelsey Griffin and Keely Froling hit the 3×3 court together (playing under the name Canberra). That four, along with the injured Lauren Nicholson, have been selected in Australia's squad for the OQT.
Canberra will face some tough opposition, with last weekend's champions Melbourne returning with Anneli Maley, Marena Whittle, Izzy Chilcott and Carley Ernst. Other names to keep an eye on in the women's event includes Marianna Tolo (Boundless Possible NT), Abby Cubillo (Boundless Possible NT), Sara-Rose Smith (Bobcats) and Rachel Jarry (Bobcats).
In the Satellite event, Melbourne will be looking to defend their crown after winning the Moomba tournament and qualify for another future FIBA 3×3 Challenger event. The same team of Tom Wright, Andrew Steel, Greg Hire and Tim Coenraad will hit the court.
However, the talent level has risen in the men's competition, with the New Zealand national 3×3 team of Hyrum Harris, Alonzo Burton, Taane Samuel and Samuel Aruwa taking part in the event. Other top players to watch for include Karl Noyer (Dimension Shoplifters), Demarcus Gatlin (Geelong) and Mike Wells (Bobcats).
Click here to keep track of scores from the Grand Prix 3x3Hustle events. The pool stages will be played on Friday, with the finals on Saturday.
If you can't make it down to the Grand Prix, be sure to follow 3x3Hustle on Instagram, Twitter and Facebook to follow all the action.