Melbourne Teams Win Moomba Pro Events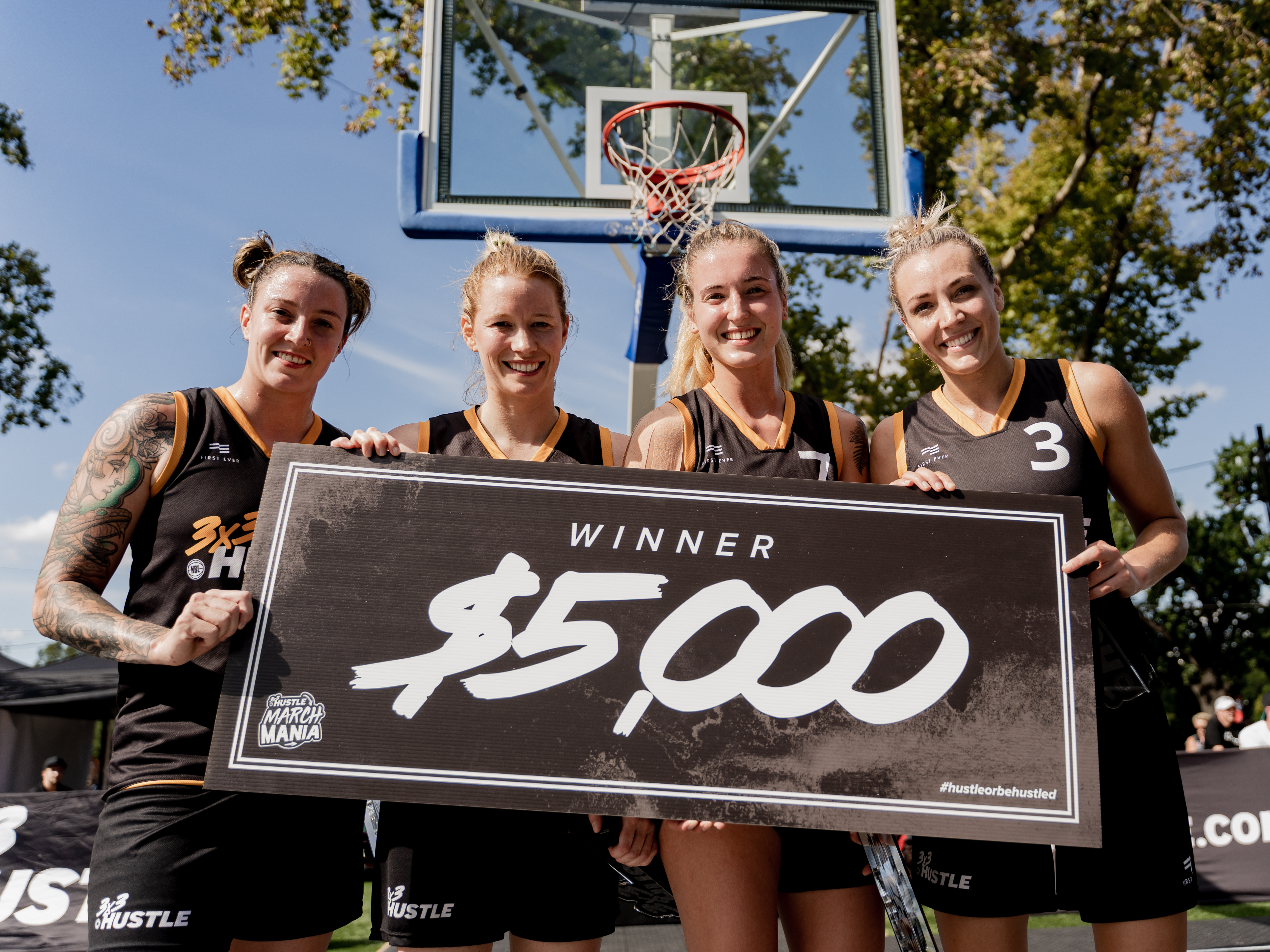 Melbourne were crowned the winners of the men's and women's pro events at Moomba this weekend, the first stop in the inaugural NBL 3x3Hustle March Mania.
The men's tournament was a FIBA 3×3 Satellite, meaning Melbourne has now earned their spot in a future FIBA 3×3 Challenger event. Melbourne were led by some of Australia's best 3×3 ballers in Tom Wright, Andrew Steel, Tim Coenraad and Greg Hire.
Melbourne took down the Geelong Supercats 21-10 in the final, asserting their dominance from the tip and never turning back.
In the open women's event, the final between Melbourne and the Melbourne Boomers was a cracker, as overtime was needed to decide the result. Melbourne, led by Maddie Garrick, Anneli Maley, Marena Whittle and Izzy Chilcott, managed to record a 18-16 win thanks to a Garrick two-pointer in the extra period.
The Boomers were a challenge for opponents all weekend due to the physical play of Kalani Purcell, Penina Davidson, Rachel Brewster and Toni Farnworth.
Click here for full scores from the weekend.
March Mania continues this weekend at the Formula 1® Rolex Australian Grand Prix (March 12-15), before events at the Arnold Sports Festival (March 20-22) and the Geelong Waterfront (March 28-30). You can register for the events here.