Basketball NT "Proud" Of Pro Team Performances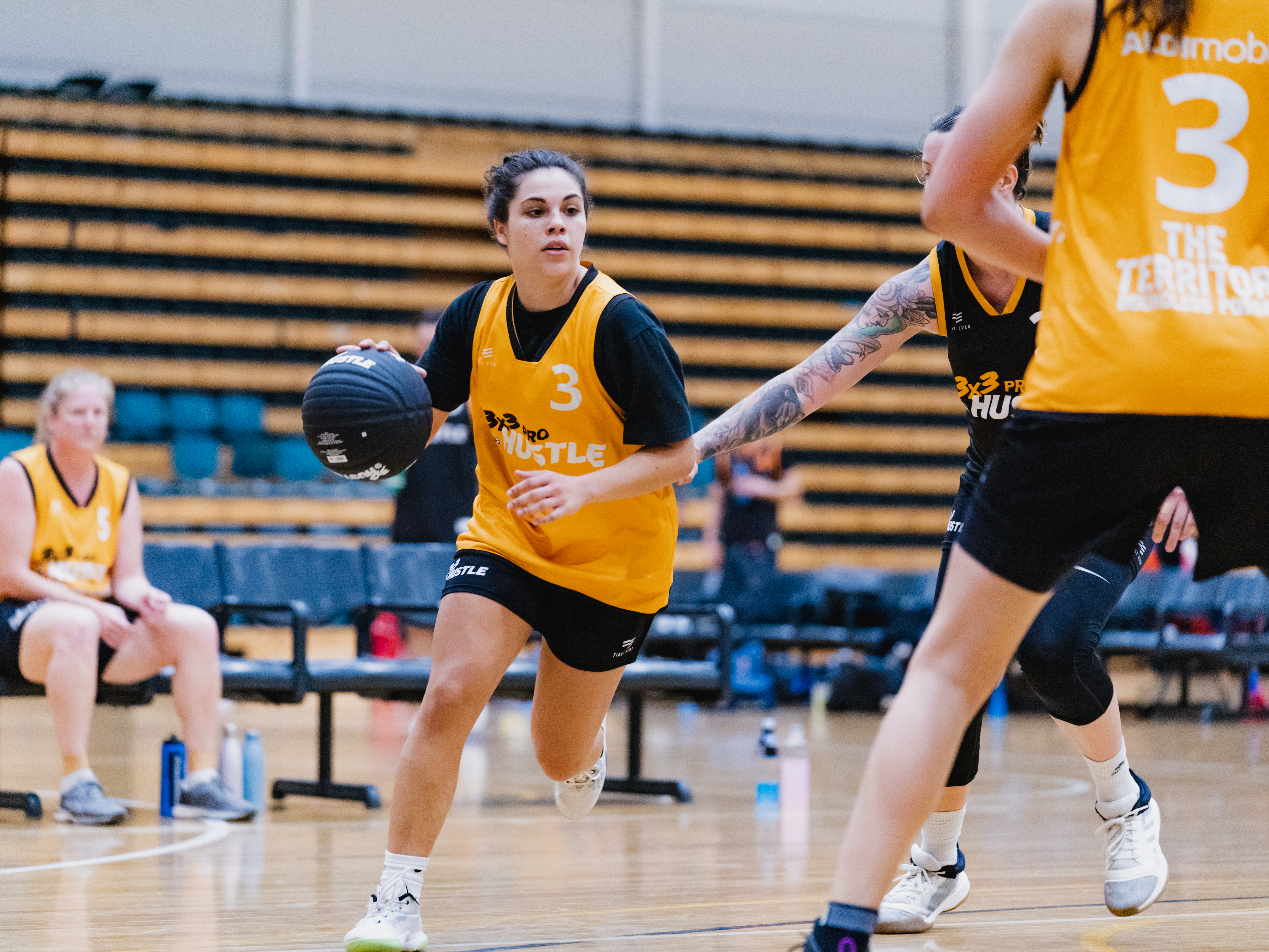 Basketball Northern Territory pathways manager Rod Tremlett says he is proud of how the Boundless Possible NT teams performed at last weekend's 3x3Hustle pro event.
Originally scheduled to take place at the Formula 1® Rolex Australian Grand Prix, the FIBA 3×3 Satellite and open women's tournament were played in one day at MSAC due to circumstances surrounding COVID-19.
Despite the changes, Boundless Possible put in a strong performance in both the men's and women's categories, with both sides making the semi-finals. Recent WNBL champions with the Canberra Capitals Abby Cubillo and Marianna Tolo led the NT women's side, alongside Erin Bollmann and Tania Dhu.
In the men's Satellite tournament, familiar faces Deba George, Deola D'Brown, Fred Williams and Jerron Jamerson showcased their athleticism throughout the event.
Tremlett says he was happy with the efforts put in by Boundless Possible, considering the circumstances and the tough opposition they faced.
"I'm really proud of the way they played in some tough, unusual conditions," Tremlett said, via the NT News.
"We were a bit unlucky with how the draw fell coming up against the Australian representative sides, but we did well considering the limited prep for our sides."
The superstars of the 3×3 court shone brightest at last weekend's event and you can read a recap of all the action here.