Q&A: Pro Hustler Liam McInerney on Hoops Capital success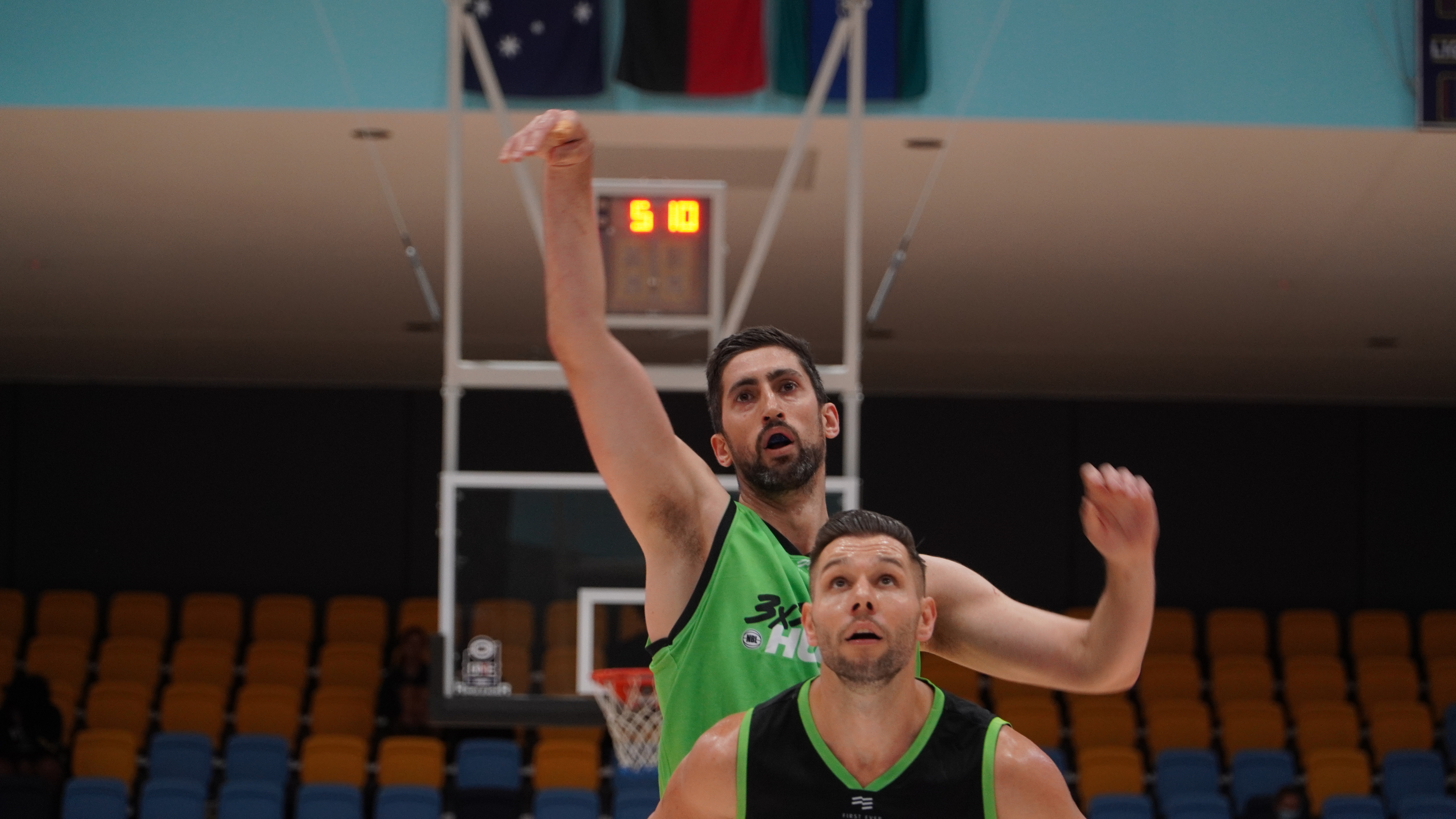 Liam McInerney has been involved in the 3×3 basketball scene for over five years.
The 31-year-old is currently ranked 15th in the country and has taken out wins in the 2022 3×3 Nationals, 2021 Pro Hustle 7, 2020 Pro Hustle Victoria State League, 2019 Melbourne Pro Hustle and 2019 Big Hustle Vic.
After falling in love with the sport, McInerney founded a team called Hoops Capital which has gone from a casual team to a 3×3 powerhouse.
2022 has only just begun and the team has already won not only the 3×3 Nationals but also the Prahran Summer Jam.
We caught up with McInerney to chat about finding 3×3, Hoops Capital's success and the prospect of playing in the Commonwealth Games later this year.
How did you get into 3×3?
I think my very first involvement with 3×3 was way back in 2015 or 2016. There was a tournament in Geelong that was being held and I got asked by the organisers to help organise it and promote it a little bit. We got the tournament off the ground, and it went really well. The first big one that I played in was when I was with the Geelong Supercats and we sent over a team to Taiwan. As the team that won said, we were probably the best team there, we just didn't know how to play 3×3. It was a really fun experience, especially to travel internationally. The following year, I played in a Melbourne leg of Pro Hustle, and we had a team that kind of came out of nowhere. We had a strong team, but I don't think anyone expected us to do anything considering the NBL talent in the tournament. We ended up winning the whole thing!
How did your team, Hoops Capital, come about?
I guess I'd say I was the founder of it. It came about few years back. I recruited a team of top level NBL guys, but also had role players- guys that are going to come in, set screens, get guys open for shots and run. The name 'Hoops Capital' came through Paul Smith, the owner of the Sydney Kings and Sydney Uni Flames. Through a friend of mine, I got in contact with him, and he became a sponsor. I asked if there was anything that you want from us in return? All he wanted was for us to be called Hoops Capital. Since then, it's been one thing after the next and the next!
Hoops Capital was lucky enough to win 3×3 Nationals. What did you think of the tournament?
The tournament turned out really well in Ballarat. The new stadium is awesome. It was really well run, and the atmosphere was fantastic. Not only were there was dozens of teams there across all the age groups but also a painter, games and an Xbox. It wasn't just people playing, there was also parents and friends and other spectators there just watching the games. We had some pretty tough battles- there was no slacking off on the court. We went in there with a pretty strong team, but I'll admit that we definitely had to work for the win. A few of the games went into overtime and the other ones were only decided by a point or two. That's the great thing about 3×3- you can have the best team but that doesn't mean you're going to be the best team there.
Hoops Capital also won Prahran Summer Jam and are heading to Cairo later this year! How was that experience?
Summer Jam was just another level. They put a lot more focus on the 3×3. I think that every team that played in five-on-five had a 3×3 team as well and that was that was really good. It wasn't just a couple of players on the court that were there, there were spectators everywhere, other teams were watching and scouting and doing all that sort of stuff.
Will you be pushing to play 3×3 for Australia at the Commonwealth Games this year?
It would be amazing to be involved at that level. A lot more NBL level guys probably have the same thing on their mind. I'm definitely going to be pushing to be involved in it, even if it is just as a training body. But as I said, you can have the best players in the tournament, but you're not necessarily the best team there. It'd be a dream come true to represent Australia in the Commonwealth Games.
To follow Hoops Capital's 3×3 journey, follow them on Instagram at @hoops_capital