Outdoor Big Hustle "Excellent" For 3×3: McCoy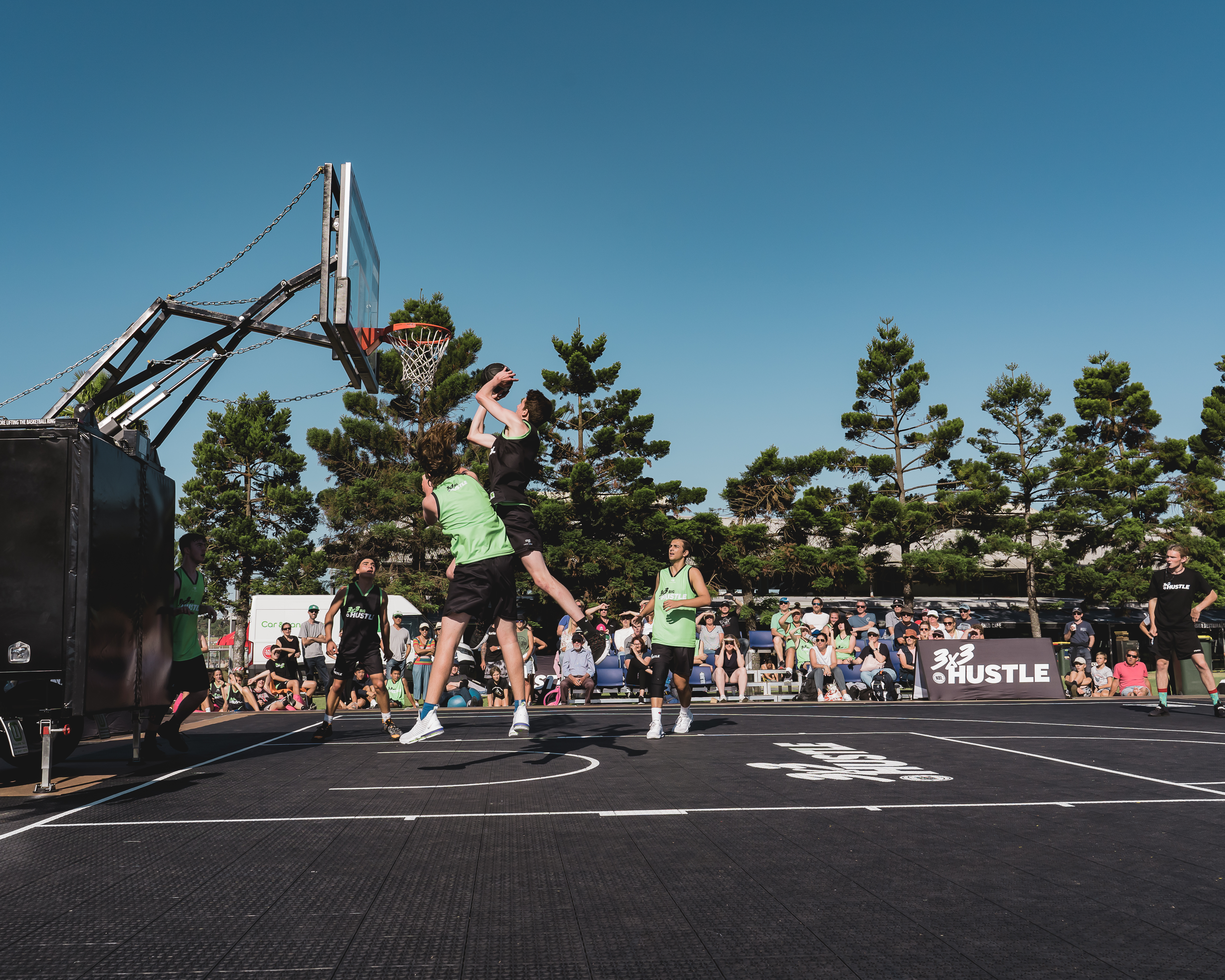 Basketball Tasmania CEO Chris McCoy says 3×3 basketball is excellently suited to an outdoor environment as the 3×3 Big Hustle Tasmania State Championships are set to be hosted at Riverbend Park in Launceston.
It will be the first time a 3x3Hustle event is held outdoors in Tasmania and McCoy can't wait to see the buzz and vibe it generates. 
"The outdoor concept is excellent for the sport," McCoy told ABC Northern Tasmania.
"It's similar to beach volleyball where you get out and appeal to a different market and you play music and create a carnival atmosphere. That's what we intent to do with this first event.
"Obviously with the outdoor conditions you need to allow for wind when you shoot the ball and it creates another dynamic to deal with."
Tasmania has seen a rapid uptick in 3x3Hustle participants over the past 12 months and even though there will be a limit on teams for the State Championships, McCoy anticipates the sport's rise will continue.
"I see it really in its infancy, I think it will grow further and further and grow into something quite huge," he said.
"We have embraced it in Tasmania, we have held a few events over the last 12 months, and we had two records for number of teams for the whole country, we had 87 teams in one event which was great. We can't hold that many this time because we are limited to four rings outside."
The 2020 Basketball Tasmania 3×3 Big Hustle State Championships will be played on October 25, with the top teams from this tournament qualifying through to the 2021 NBL 3×3 Big Hustle National Championships to be held in April 2021 (TBC).
Registrations close on October 20 and you can sign up your team by clicking here.
COVID-19 safety measures will be in place for this event to ensure the safety of all involved.