"Olympics like no other" beckons for star 3×3 referee Vanessa Devlin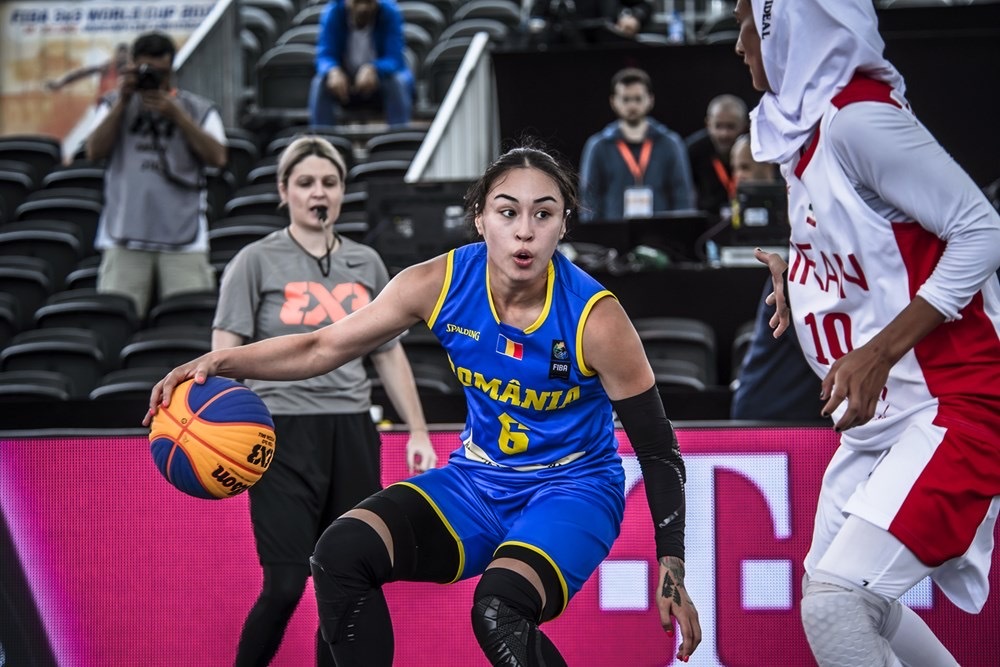 When South Australian 3×3 referee Vanessa Devlin received the email to say she was going to be an Olympics referee, it was 3am in 2020.
Her phone was buzzing during the night with an abundance of messages from other successful referees, prompting her to roll over to see what all the fuss was about.
When she saw that her name was among the list of 3×3 referees making the trip to Tokyo, she woke up her whole household and delivered the exciting news in the early hours of the morning.
Naturally, her sister thought something was wrong but when Devlin told her she was going to the Tokyo Olympics, the late-night slumber soon turned into an early-morning party.
After the postponement of the Olympics in 2020, hearing the news that she was still going to Tokyo in 2021 was a different feeling.
In an "Olympics like no other", Devlin is remaining focused on the task on hand with the excitement only really starting to creep in now.
She has had to cross off the dates on the calendar a few times now in her pursuit to get to Tokyo, with her flights already being changed twice and cancelled once- and that's only to get to Sydney.
With Tuesday looking to be the day for take-off, the excitement is building for Devlin.
"I can't wait," she says.
"It's going to be an Olympics like no other, but I'm there.
"I think either way Japan will put on a show."
The Tokyo Games will mark the first time 3×3 is played on the Olympic stage and Devlin is hoping this can be the boost the format needs to really see it take off around the world.
"People know 5×5 but don't know 3×3," she says.
"When I say I'm going to the Olympics for 3×3, they ask what 3×3 is.
"When people turn on the TV and see it, they'll ask what it is.
"But because it is entertaining, physical and non-stop, I think it will grab people's attention.
"It's a shame there isn't going to be a crowd because the crowd is a part of the game too."
Devlin echoed these same sentiments when she was first approached to referee 3×3 basketball back in 2016.
"I had no idea what 3×3 was," she says.
"I googled it and I was actually going to say no to it because I had been travelling a lot for 5×5.
"Then, one of my mates said to just do it so I went to Malaysia and fell in love with the game instantly.
"The physicality and the quick games were different to 5×5."
The differences in playing 5×5 and 3×3 basketball are well known, but what about refereeing the two formats?
"5×5 is more of a physical challenge whereas 3×3 is more of a mental challenge," Devlin says.
"The biggest difference between the two is the physicality which I love.
"I love the fast pace, the energy, the entertainment of the game.
"It really is a show."
3×3 basketball makes its Olympics debut on Saturday July 24.