NT Big Hustle Attracts 120 Players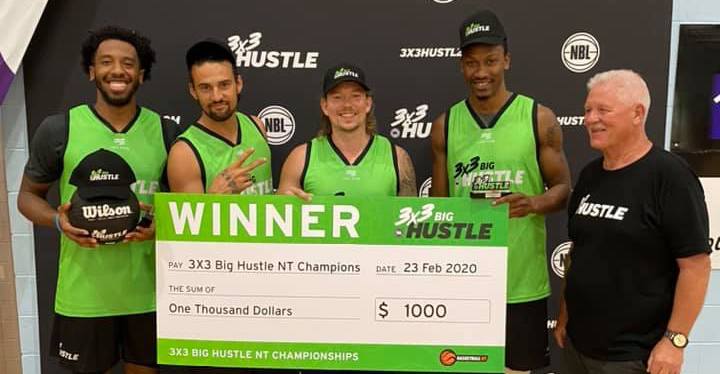 The NBL 3×3 Big Hustle Northern Territory State Championships were a massive success this past Sunday, with 120 players participating in the event.
Teams and athletes playing in Sunday's event could be selected to represent the Northern Territory at next month's NBL 3×3 Big Hustle National Championships in Geelong. The winners of the State Championships were:
U14 boys: Misfits Juniors
U14 girls: Leanyer Lakers
U16 boys: Unicorns
U16 girls: Darwin Raptors
U18 boys: Titans 3×3
Open Women: JetLove
Open Men: Monstars
Monstars player Jerron Jamerson hit the game winning free throws in the open men's final and he believes his squad adjusted well to the 3×3 rules.
"Everyone did what they were supposed to do, and we took advantage of our mismatches," Jamerson told the NT News.
"We all adjusted really well – we played quick, strong and physical when we needed to.
"I was tired in the final against Chris Elder's team when I had to make those free throws – we had to play eight games in total and we won all of them.
"It was a really well-organised event, and it was great to see so many juniors and parents there."
JetLove player Kylie Duggan added her team had a positive experience playing 3×3.
"It was a good experience. The three-on-three game is different to what we normally play, but we all really enjoyed it," Duggan told the NT News.
The Geelong Waterfront event is part of the inaugural NBL 3x3Hustle March Mania, the biggest celebration of 3×3 basketball ever seen in Australia.
Events will take place at the Moomba Festival (March 6-9), the Formula 1® Rolex Australian Grand Prix (March 12-15), the Arnold Sports Festival (March 20-22) and the Geelong Waterfront (March 28-30). You can register for the events here.