NBL 3×3 Pro Hustle Victoria League Stop One Schedule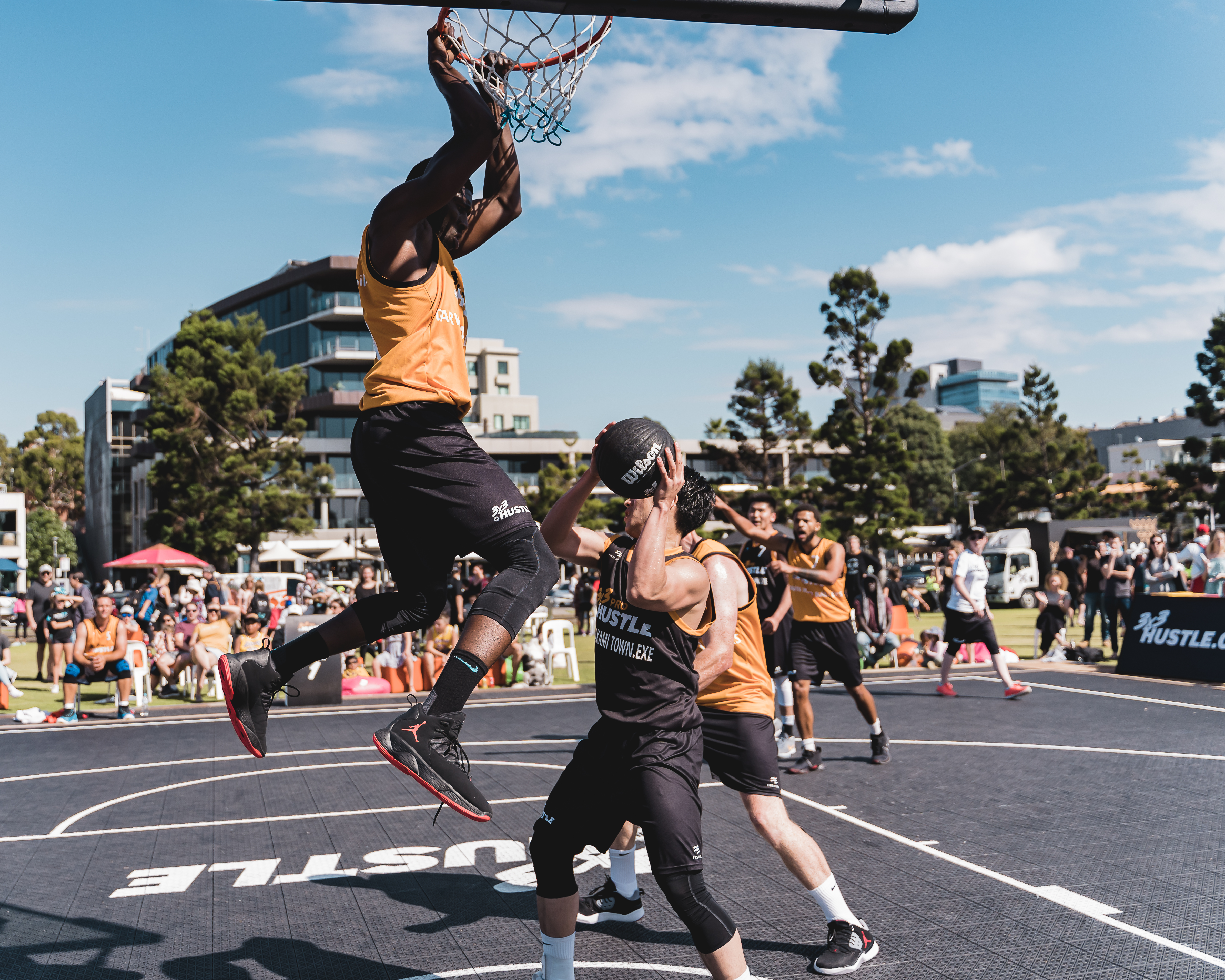 The schedule for this Sunday's first stop of the NBL 3×3 Pro Hustle Victoria League has been finalised, with a slew of 3x3Hustle action to be packed into two hours.
The action at Nunawading Basketball Centre will begin at 1:00pm AEDT with the pool games, before the finals commence at 1:55pm AEDT. The six teams have been drawn in two pools, with Nunawading, Frankston and North Melbourne Wolves in Pool A and Geelong, Wyndham and Peninsula Bobcats in Pool B.
The schedule for Sunday is:
Nunawading v Frankston – 1:00pm AEDT (Pool A)
Geelong v Wyndham – 1:00pm AEDT (Pool B)
North Melbourne Wolves v Frankston – 1:15pm AEDT (Pool A)
Peninsula Bobcats v Wyndham – 1:15pm AEDT (Pool B)
Nunawading v North Melbourne Wolves – 1:30pm AEDT (Pool A)
Geelong v Peninsula Bobcats – 1:30pm AEDT (Pool B)
Click here to keep track of live scores of the event.
Victoria will be the first 3×3 Pro League to begin in February, with other leagues across Australia to be launched later this year.
The top three teams will advance to the NBL 3×3 Pro Hustle National Final at the Geelong Waterfront on March 28-30. The calendar for the Victorian league is as follows:
Sunday February 9 Nunawading Basketball Centre 11:30am-3:00pm
Saturday February 15 Eagle Stadium (Wyndham) 7:00pm-10:00pm
Sunday February 16 Frankston Basketball Stadium Time TBC
Sunday February 23 Peninsula Bobcats, 41 Hartnett Drive, Seaford 10:30am-4:30pm
Sunday March 1 Victoria League Final, Location TBC 2:00pm-5:00pm
3x3Hustle Director and NBL Chief Operating Officer Andy Crook said: "The introduction of the NBL 3×3 Pro Hustle Leagues is a major step forward for the sport in Australia.
"The Pro Hustle Leagues open up more opportunities for athletes playing 3×3 basketball in Australia and creates a clear pathway to the elite level.
"For the first time this year 3×3 will feature at the Olympic Games in Tokyo and the sport is growing in popularity not just here in Australia but right around the world.
"It will be great to see rivalries develop between teams ahead of the Pro Hustle National Final in Geelong, which is the showpiece event of the NBL 3x3Hustle March Mania.
"We are also in active discussions with state associations about introducing NBL 3×3 Pro Hustle Leagues in other regions later this year and into the future."