Liman Do It Again, Win FIBA 3×3 World Tour Europe Masters 2020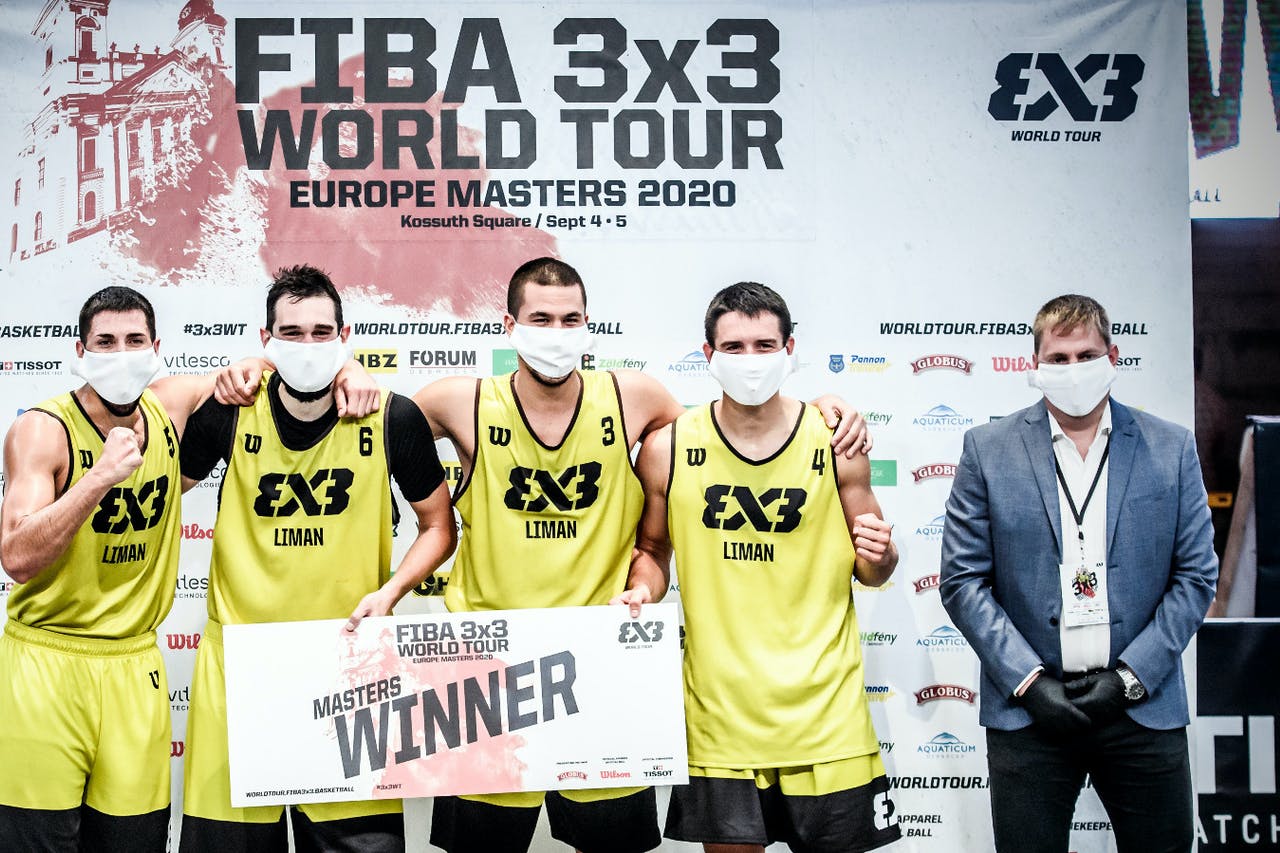 Just seven days after winning the FIBA 3×3 World Tour Debrecen Masters, Liman (SRB) won the Europe Masters on September 4-5, 2020.
The number one ranked 3×3 team in the world lived up to the hype in Debrecen, which played host to three Masters in a little over one week. In the final of that last Masters, Liman defeated Sakiai Gulbele (LTU) 21-15.
Their sharpshooter Stefan Kojic, who became a father during the first Masters, went four-from-seven from behind the arc for a total of nine points in the title game. He topped all scorers at the Europe Masters and took home the MVP trophy. Besides the silverware, Liman also collected an 80,000 USD cheque for winning these two Masters.
Sakiai Gulbele fell just short of an unbelievable comeback. The Lithuanians had lost all four of their games in the first two Masters. Coming all the way from the qualifying draw at the Europe Masters, they won six in a row in two days, before finally showing signs of fatigue in the final.
In the individual contests, Rafal 'Lipek' Lipinski (POL) won the Wilson Dunk Contest while Jeddah's Nebojsa Kilijan dominated the Tissot shoot-out contest.
All the health and safety measures requested by local and national authorities and the Guidelines for the Return to Basketball, developed by the FIBA Medical Advisory Group (MAG) were implemented for the occasion.
FINAL STANDINGS
1. Liman (SRB)
2. Sakiai Gulbele (LTU)
3. Lausanne (SUI)
4. NY Harlem (USA)
5. Riga (LAT)
6. Piran (SLO)
7. Novi Sad (SRB)
8. Jeddah (KSA)
9. Gagarin (RUS)
10. Ulaanbaatar MMC Energy (MGL)
11. Debrecen (HUN)
12. Zemun (SRB)
13. Paris (FRA)
14. Moscow Inanomo (RUS)