3x3Hustle Receives Victorian Government Grant Support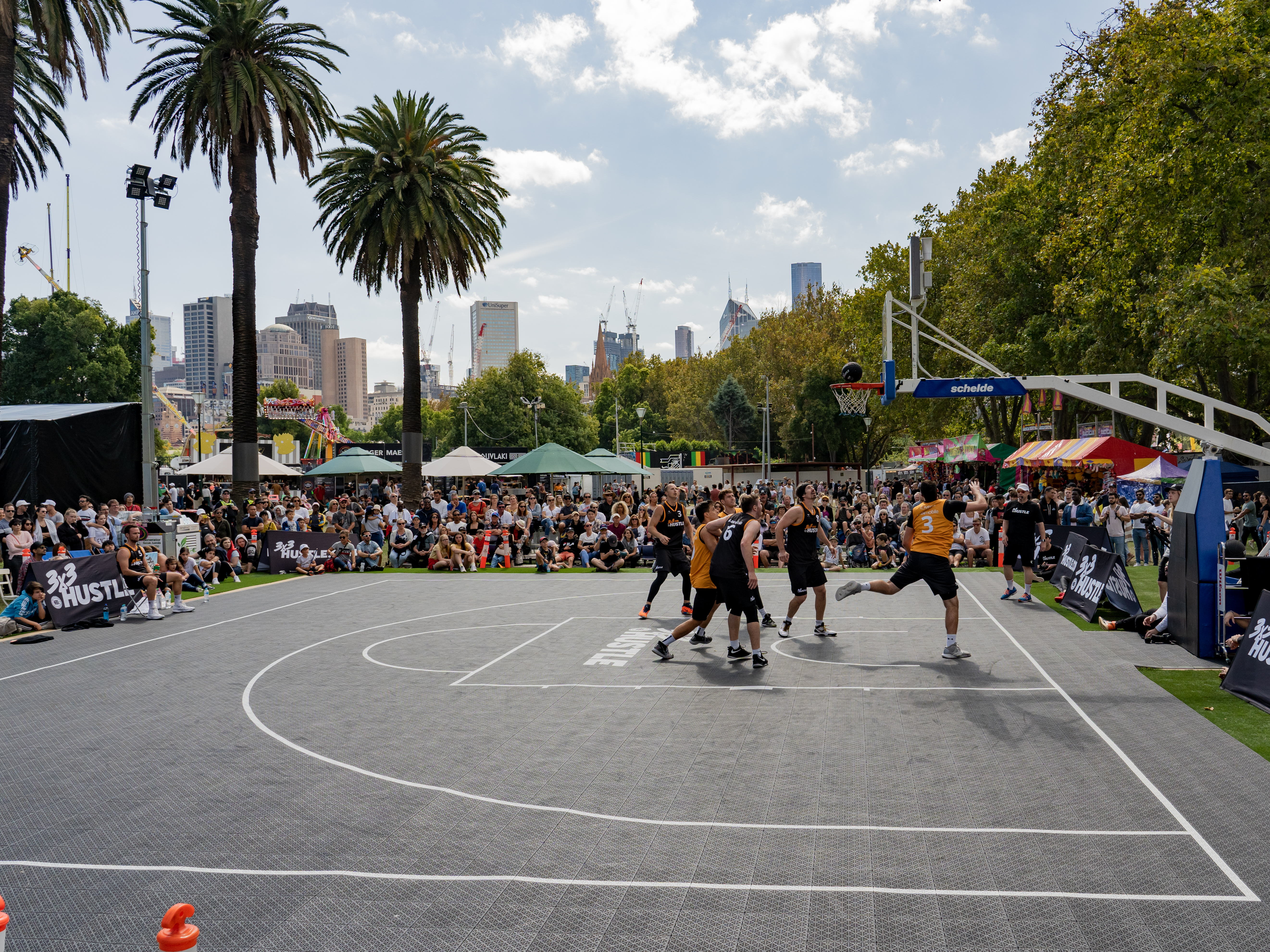 3x3Hustle has been backed as part of a Victorian Government initiative to ensure professional sporting leagues, teams, peak bodies and organisations can weather the coronavirus storm.
NBL Chief Operating Officer and 3x3Hustle Director Andy Crook said: "We thank the Victorian Government for their constant support of 3x3Hustle in what is a challenging time for all sports. This grant will help enable more 3x3Hustle events to be held in Victoria as we lead into the sport's debut at the 2021 Tokyo Olympics and 2022 Birmingham Commonwealth Games."
The $9 million supportpackage to ensure the short-term viability of professional clubs and national sporting organisations based in Victoria complements a $40 million Government investment in community sport and recreation bodies, including clubs and leagues.
Minister for Tourism, Sport and Major Events Martin Pakula confirmed that the NBL, Basketball Australia, Melbourne United, South East Melbourne Phoenix, Bendigo Spirit and Melbourne Boomers also received grant support.
The professional sport and national sport organisation program is part of the Government's $150 million Experience Economy Survival Package which was announced in May to help sport and racing organisations, community sport and the creative and tourism industries.
The sports sector is a key part of Victoria's economy, employing more than 20,000 full-time-equivalent staff and making an annual economic contribution in excess of $4 billion.
"Top-level sport has copped a buffeting like all parts of society and it's important that our clubs and peak bodies are able to get through this time in relatively good shape," Pakula said.
"Professional sport and elite competition provide entertainment and inspiration and fans getting the all-clear to return to the stands will be a significant part of our economic recovery."
Click here to read the full Victorian Government media release.