Lessons learned from FIBA 3×3 OQT: Froling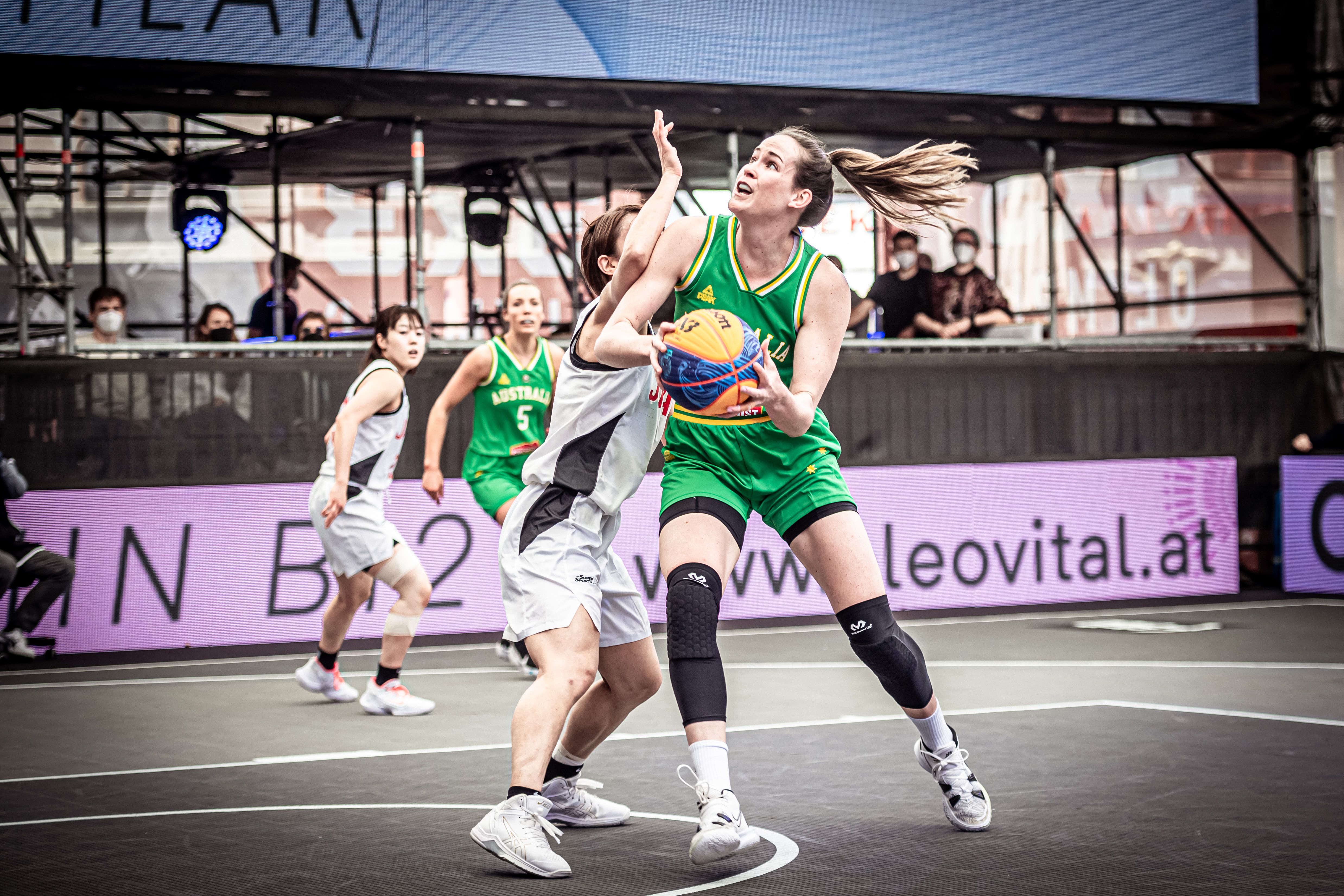 Even though Australia's 3×3 Olympic dreams were dashed in the recent FIBA 3×3 Olympic Qualifying Tournament, Keely Froling says the team has taken plenty of learnings out of the tournament.
The Aussies went 3-1 in the pool stage of the tournament with wins over Thailand, Iran and Ukraine but fell to Spain in the knockout stages.
Froling says that although the result was disappointing, she and her teammates Alice Kunek, Bec Cole, Maddie Garrick and Lauren Scherf will hold their heads up high moving forward.
"We've had this goal now for two years ever since it was known about the sport being in the Olympics," she says.
"The thing is that we could've got there, that's the most disappointing thing.
"It was really hard, but I think all the support from back home was awesome to have as it helped us kind of get over it.
"We kind of leaned on each other for that support as well."
Another positive of the tournament was that the Aussies learned about what it takes to get into the Olympics in the years ahead.
With COVID-19 interrupting the 3×3 schedule over the past two years, Froling admits there was an element of unknown going into the tournament but is glad to come out of it with some key takeaways.
"With 3×3, it's not like 5×5 where you're doing training all year round, but you can learn through those games," the talented forward says.
"I think we learned that it's probably stepped up a whole other physicality level since we last played, and we need to control those game situations.
"I think it's important to still have that confidence that we are really good and that we can compete with the best teams in the world.
"When you haven't played for two years, you kind of forget that.
"There are lots of things to take out of it but now we know what we need to work on."
Overall, having looked back on the experience during hotel quarantine back in Australia, Froling has fond memories of her team's time in Austria.
"The experience was awesome," the 25-year-old says.
"You don't get many chances in your life to go to an Olympic tournament.
"Add in the middle of a pandemic and it's a once-in-a-lifetime experience.
"To be able to go overseas was crazy.
"We obviously didn't get the result we wanted but to play in that environment always allows you to learn so much.
"It was such a cool experience to be a part of that."
Froling played a starring role in Australia's campaign with her rebounding, blocking and offensive post work under the rim.
She will now look to take that form back into the NBL1 South competition, where she is currently dominating for the Launceston Tornadoes with averages of 33.85 points and 17.71 rebounds per game.
Once the WNBL season commences, she will travel to Sydney to be with her new team, the Flames after finishing a successful stint with the Canberra Capitals where she won back-to-back championships.
In terms of 3×3, Australia will next get a chance to compete in the FIBA 3×3 Asia Cup, World Cup and World Tour before ramping up preparations for next year's Commonwealth Games in Birmingham.