Introducing the WestSide Slam!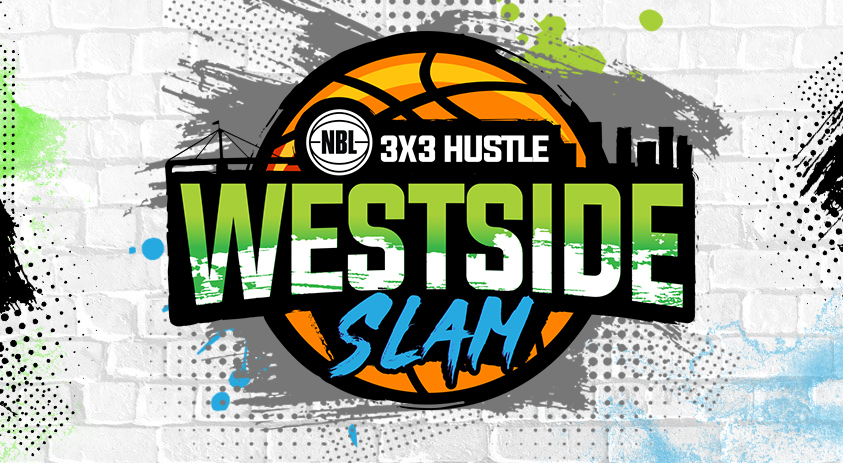 All-day basketball tournament heading to Melbourne's west

The first ever National Basketball League (NBL) full-day basketball tournament in Melbourne's western suburbs – Westside Slam – will tip off in Footscray in early March.
The inaugural one-day-only community event will host three a side (3×3) basketball tournaments for juniors, men and women – with all skill levels welcome – and prizes to be won.
Basketball fans can enjoy the festivities and cheer on the teams with a range of side activities and events taking place throughout the day, including basketball shooting games, Australian NBL player appearances, local DJs and entertainment, and food and drinks from local businesses.
This family-friendly event will take place on Saturday 4 March from 10am-7pm, in Nicholson Street Mall, Footscray. Registrations for teams of three are now open and close on 1 March.
Mayor, Councillor Sarah Carter is looking forward to seeing the sporting challenge unfold the heart of Footscray.
"Westside Slam is a great way locals and visitors to the area can make the most of being outdoors enjoying this sunshine, keeping active and relaxing with friends and families."
"This action-packed event is a great way to bring the community together, on and off the court, and I encourage everyone to come and experience the fun, comradery, and sportsmanship first-hand, right here in the inner-west."
After the success of City Slam last month, Head of NBL 3x3Hustle, Jaele Patrick is
excited to bring a Slam event also to the western suburbs of Melbourne.
'Westside Slam will support players of all skills and abilities to enjoy a one day only family-friendly event that will be action-packed with 3×3 basketball and fun activities."
Westside Slam is co-produced by the NBL and local trader, Yours Truly Barber Shop, and supported by Maribyrnong City Council.
For more information and to register your 3×3 team, visit https://www.3x3hustle.com/event/westside-slam-footscray-march-2023/