Inaugural 3×3 Wheelchair Nationals to take centre stage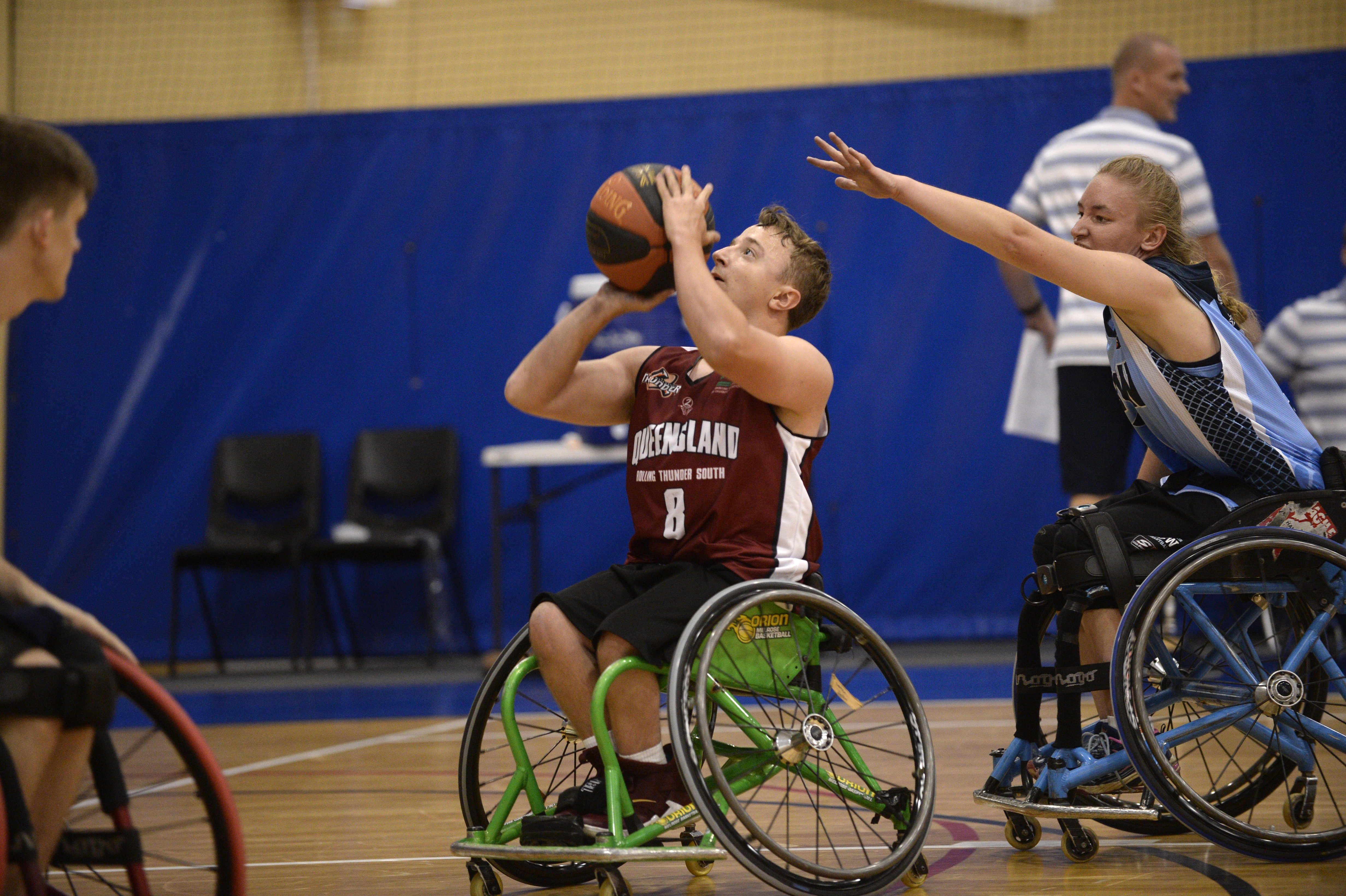 3x3Hustle and Basketball Australia are delighted to announce that the country's best wheelchair basketball players will be taking centre stage in the inaugural 3×3 Wheelchair Nationals.
Taking place on Wednesday 13 April at Ballarat's Selkirk Stadium, 10 teams from South Australia, Western Australia, Queensland, New South Wales and Victoria will go head-to-head in a bid to claim the inaugural 3×3 Wheelchair Junior National Championship.
Teams will be mixed, and in U24 (men) and U25 (women) age groups, with two teams competing per state across an action-packed day of hoops.
Players to watch out for include Australian Paralympian Isabel Martin (Victoria) and Kevin Coombs Cup Gold medallist Frank Pinder (Western Australia).
The 3×3 Wheelchair Junior Nationals will run concurrently with the Kevin Coombs Cup, which sees the best wheelchair athletes from around Australia represent their state in the traditional five-on-five format, with the aim to take home the Cup.
The Kevin Coombs Cup will span from 14-17 April, alongside the Australian U18 Championships, making Ballarat the place to be during the school holidays.
Head of NBL 3x3Hustle Jaele Patrick said: "Holding a Nationals tournament for wheelchair athletes has long been on our radar, so to finally be able to bring it to life during a bumper week of basketball is a great result.
"We can't wait to see the best junior wheelchair athletes around the country play hard, fun and fair 3×3 hoops for the first time in a national format."
Head of Operations, Wheelchair & 3×3 National teams Priyanka Karunakaran said: "3×3 basketball is strategically important for continued growth and development of wheelchair basketball.
"This is a great opportunity for states to participate in this exciting format introduced by the International Wheelchair Basketball Federation, with Australia's first opportunity to compete in wheelchair 3×3 at the 2022 Commonwealth Games in Birmingham this July."
Spectators are welcome to attend the inaugural event, with plenty of action taking place across the City of Ballarat.