Hustle Wrap: Basketball NT Big Hustle- Palmerston, NT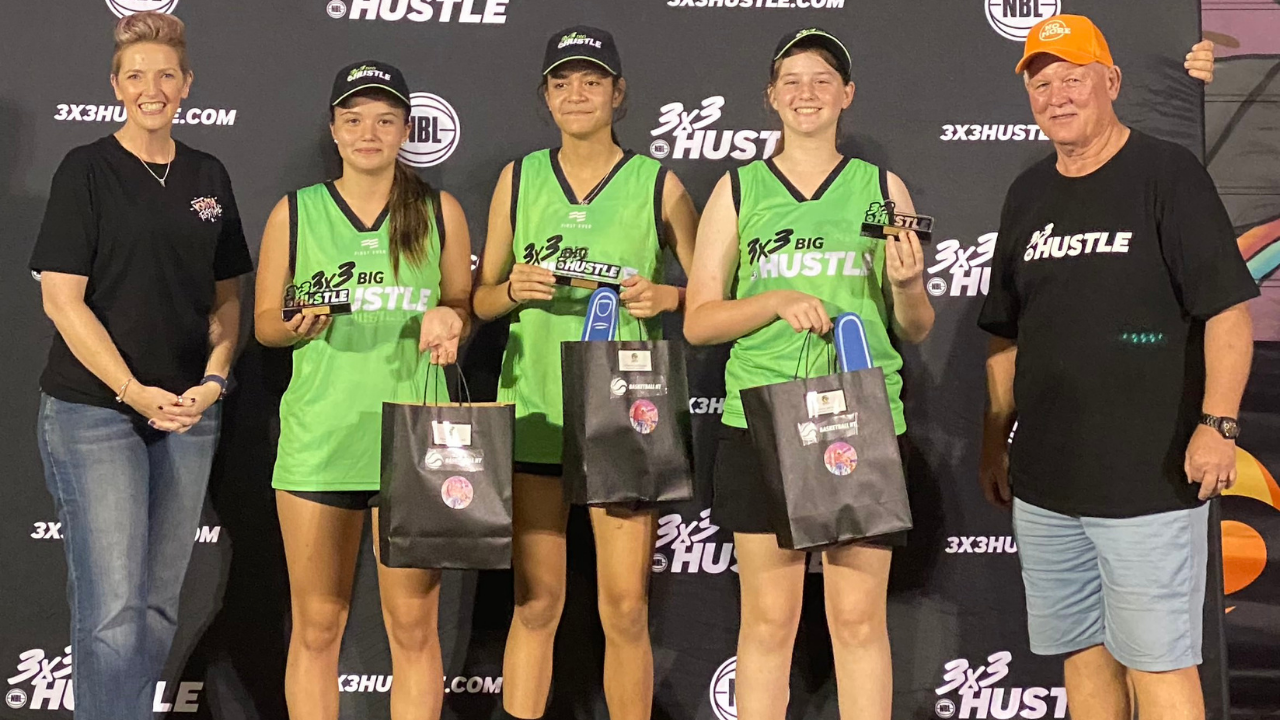 The NT's finest junior stars descended on Palmerston for an action-packed Big Hustle tournament last month.
3×3 basketball is thriving in the Northern Territory, with the success of the sport at the 2019 Arafura Games and the inaugural NT Champs in 2020 being huge reasons why.
If you're new to the world of 3×3 basketball, Big Hustle is where the elite pathway begins, with each Big Hustle State/Territory Champs leading into the 3×3 Big Hustle National Championships. 
The 2021 Big Hustle NT Champs saw more than 75 players take the court at Palmerston Recreation Centre. 
Junior boys and girls battled it out in the 14 & Under, 16 & Under and 18 & Under age categories for the title of Big Hustle NT Champions.
The event featured an incredible Welcome to Country from One Mob, as well as booming music and other fun activations. 
Players not only got to showcase their skills on Palmerston Recreation Centre's indoor courts but also played under the night sky on a dedicated 3×3 court with a vibrant backdrop. 
Players in this tournament competed for selection into the NBL 3×3 Big Hustle National Championships. 
In addition to the 3×3 games themselves, Basketball NT also ran a two-point competition across all age groups. 
Individual participants tested their shot beyond the arc and walked away with a prize for taking out their age group. 
Check out the full list of winners below- congrats Hustlers! 
U14 2pt winner- Aidan Anstess 

U14 Boys winners- SPACE JAM 

U14 Girls winners- TRIPLE THREAT

U16 2pt winner- Taneesa Hampton 

U16 Boys winners- Darwin Globetrotters 

U16 Girls winners- JAKT 

U18 2pt winner- Kaj Kennedy 

U18 Boys winners- Kareem Cheese 

U18 Girls winners- Top End Stars