Aussie 3×3 star Bec Cole makes surprise call in Olympic medal predictions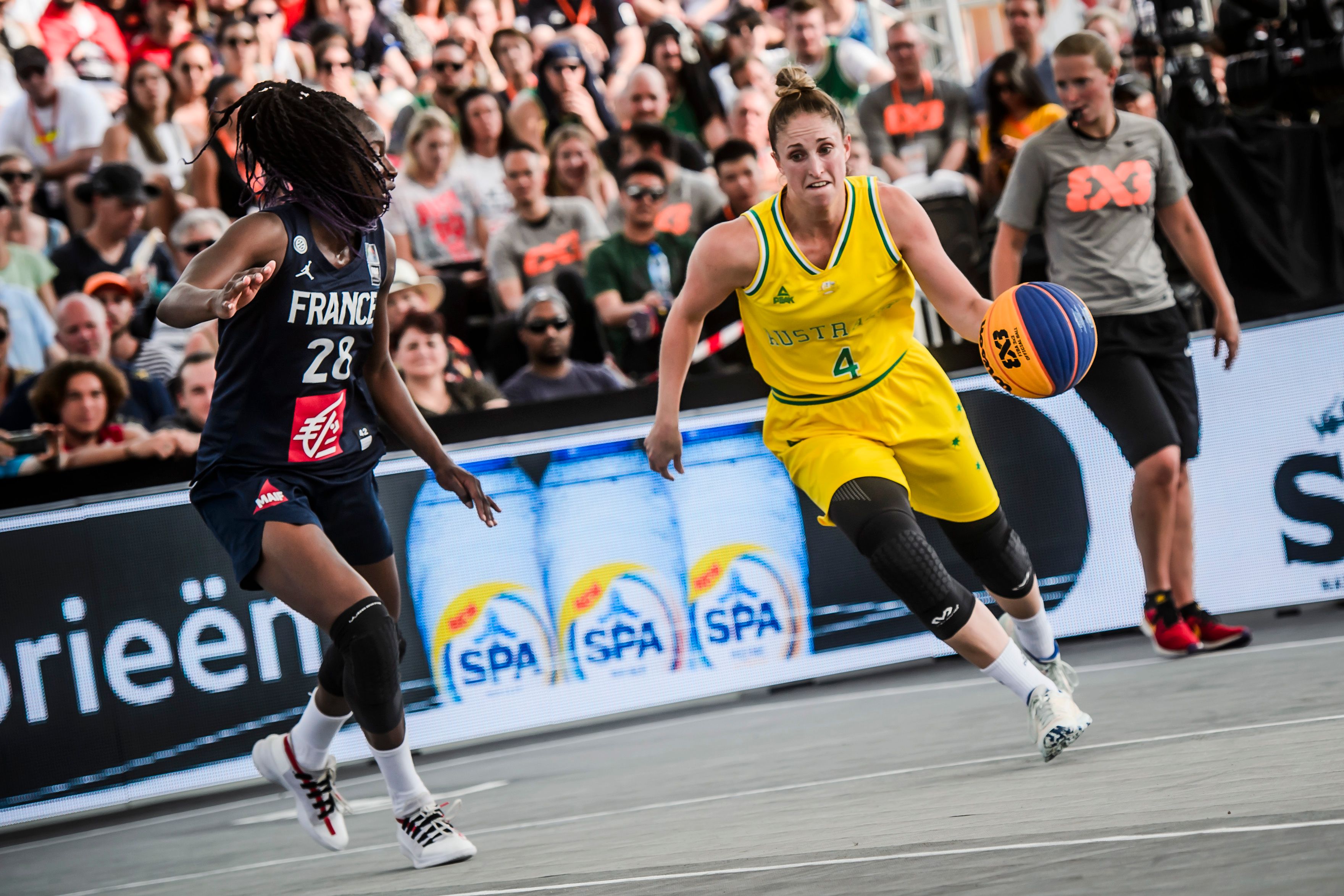 Australian 3×3 star and Asia Cup 3×3 MVP winner Bec Cole has made a surprise call with her 3×3 women's Olympic medal predictions. 
Speaking to Corey 'Homicide' Williams on FIBA 3×3's From the streets to the Olympics (tune in from the five-minute mark) studio show, Australia's #1 ranked 3×3 female player had no European team on her podium despite Williams naming the USA and ROC (Russian Olympic Committee) as his gold and silver favourites in the women's division. 
"I'm going USA (for gold), I'm chucking out ROC and I'm chucking in China (at silver) and Japan (at third)," she said.
"Japan has been super exciting.
"When we played them in qualifiers, they just elevated their game to another level.
"(Mai) Yamamato is a gun and (Stephanie) Mawuli has been a rising star of the last two years. 
"They're exciting, not only on the offensive end, but on the defence, they bring so much pressure." 
Cole's full medal prediction nearly came to fruition, with Japan toppling the USA earlier in the tournament to end their undefeated run before succumbing to France to be knocked out in the quarter finals.
The USA and China are still in with a chance though, with both teams heading through to the semi finals.
Standing in the USA's way is France while China takes on the ROC tonight.
Want to take your 3×3 game from the streets to the next Olympics? 
Get involved with 3x3Hustle, Australia's official 3×3 pathway. To find a 3x3Hustle event near you, click here.