Hustle Wrap: Ball Against Domestic Violence- Coffs Harbour, NSW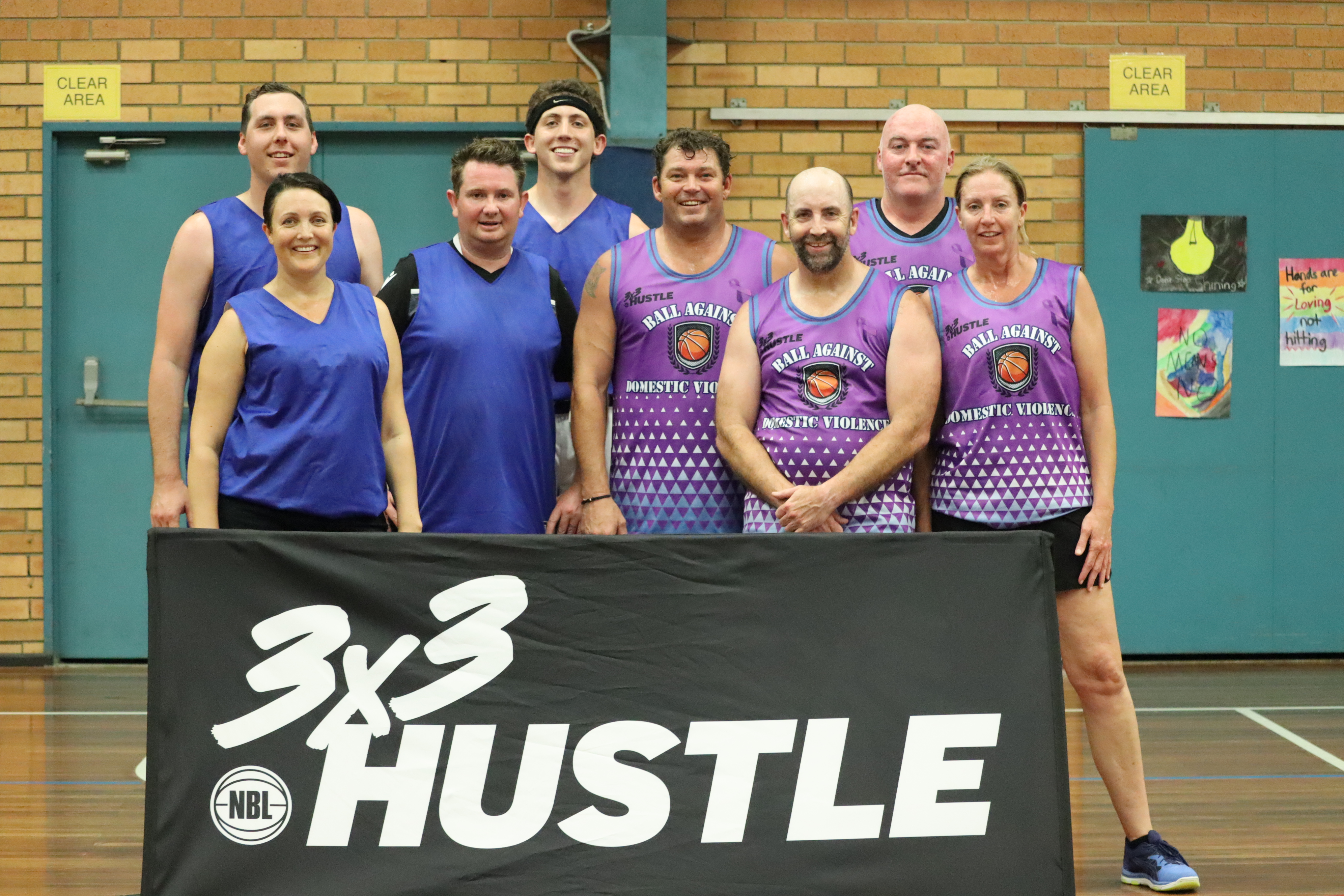 North Coast Basketball's finest 3×3 ballers and emergency services workers descended on Sportz Central to ball for a cause on Saturday.
Ball Against Domestic Violence was orchestrated by North Coast Basketball's Robert Linton and NSW Police Force's Kiah Bowen, with all proceeds going to Warrina Domestic and Family Violence Specialist Services.
The event raised $2717 for the organisation, which will cover creating positive experiences for victims of domestic violence. 
These include things like heading to a water park and going to the movies. 
Bowen told NBN News that it was a memorable day of hoops. 
"From Coffs Harbour and beyond, we're taking a stand against domestic violence," Bowen said.
"Rob (Linton) did a really good talk earlier to everybody about things that they could do if they saw domestic violence, what support is out there for victims, what support is out there for men, there's men behaviour change programs in Coffs Harbour." 
Despite COVID-19 pushing the event back several times, over 50 teams ranging from 12 & Under to Open-age balled out on the day.
In the 12 & Under Boys category, the Comets completed a clean sweep with five straight wins.
Swish lived up to their name in the 12 & Under Girls category, going undefeated to take out their age group title.
The Ballers followed the leads of the Comets and Swish to go undefeated in the 14 & Under Boys category, with 12 NCB Nationals and Freedom Fighters following closely behind.
In the 14 & Under Girls, SMU Unknowns 16G edged out SMU Unknowns and Hoops I did it again to reign supreme.
The 16 & Under Boys division went down to the wire with Baby Hooks and No Clue competing for the title after both going undefeated in the pool stage.
In the Grand Final, it was No Clue who prevailed by one point, going against their name and showing that they do have a clue about winning 3×3 basketball.
Out of the 10 teams in the Emergency Services Division, Richmond District #2 came out on top, edging out Old Skool and Team Kama.
While Richmond had a few former basketball players in the team, the rest of the teams simply got out there to have fun for a good cause.
The Sydney Supersonics took out the Open Men's title after beating Paradise Island 17-9 in the Grand Final.
In the Open Women's division, it was 16 NCB Nationals who came out on top after winning four out of their five games.
Perhaps the biggest winner of the day was Noah Fluechter.
After he and his team won the 14 & Under boys division, his team was awarded a $100 cash prize.
Each player split the $100 and received $25 each.
After Noah received his share, he walked up to Kiah Bowen and donated his $25 towards victims of domestic violence. 
Congratulations to everyone at North Coast Basketball on such a successful event!
See below for the full list of winners:
12 & Under Boys- Comets 
12 & Under Girls- Swish 
14 & Under Boys- The Ballers 
14 & Under Girls- SMU Unknowns 16G
16 & Under Boys- No Clue 
Emergency Services Division- Richmond District #2
Open Men- Sydney Supersonics 
Open Women- 16 NCB Nationals