Hustle Wrap: 3×3 Big Hustle Tasmania State Championships- Hobart, TAS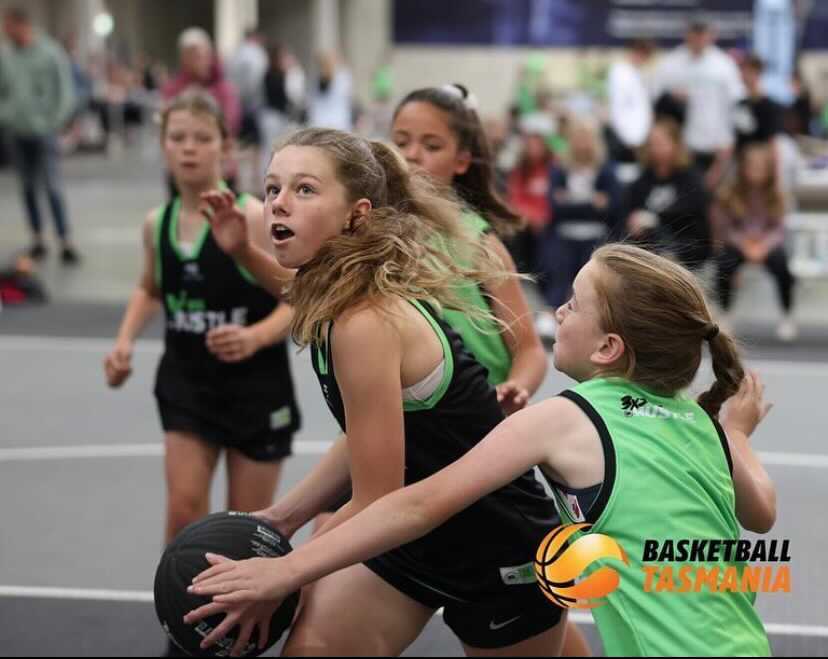 Tasmania's finest 3×3 Hustlers ended their season on a high at the 3×3 Big Hustle State Championships at Swisherr, Hobart.
It has been a big year of basketball for Tasmania, with the Jackjumpers making their NBL debut and the North West Thunder, Hobart Chargers and Launceston Tornadoes all having successful NBL1 South stints before the season was cut short by COVID-19.
In the 3×3 space, the December 3×3 State Championships marked the second event of its kind this year, following up a successful State Championships in Launceston in February.
In Hobart, 12 & Under boys and girls, 14 & Under boys and girls and 16 & Under boys competed for the chance to qualify for 3×3 Big Hustle Nationals in Ballarat next month.
While Dropping Dimes and Greened it had standout tournaments in the 12 & Under boys division, Rev's took out the age group title.
In the 12 & Under girls category, the Lightning Girls and Pocket Rockets both played great basketball to finish second and third in their age group while WT Pty Ltd- Joeys took out the title.
Born Ballers joined Ballers and Swish in qualifying for the 3×3 Big Hustle Nationals after finishing first, second and third in the 14 & Under Boys category.
The Tas Freight Titans took home the major prize in the 14 & Under Girls, with Power Puff girls and Rage finishing closely behind.
The Kings lived up to their name in the 16 & Under Boys category while Tip Rats and No Clue took home the silver and bronze. 
The top three teams from each age category have now punched their ticket to Ballarat, where Nationals will be taking place on 22-23 January 2022.
Check out the winners from the 3×3 Big Hustle Tas State Champs below- congrats Hustlers! 
12 & Under Boys- Rev's 
12 & Under Girls- WT Pty Ltd- Joeys 
14 & Under Boys- Born Ballers 
14 & Under Girls- Tas Freight Titans 
16 & Under Boys- Kings