Hustle Wrap: 3×3 Big Hustle NSW State Championships- Castle Hill, NSW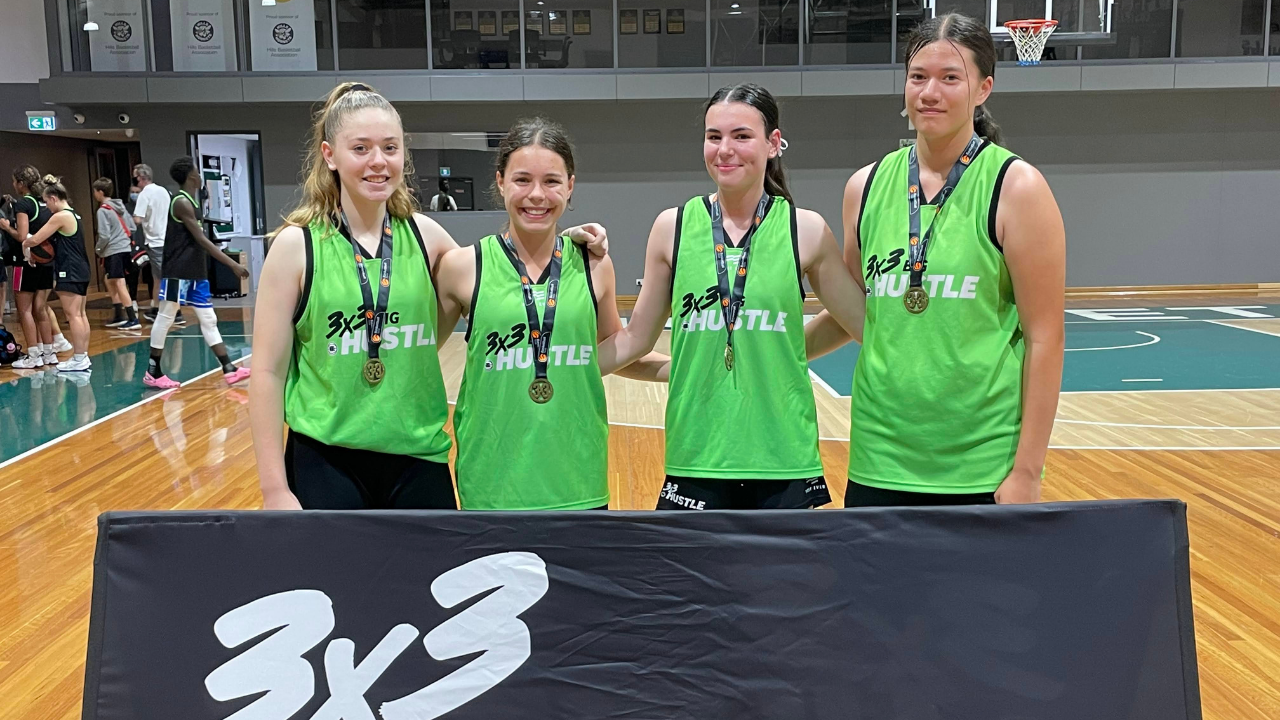 In the final 3×3 Big Hustle NSW State Championships of the year, over 300 players made up 80 teams who balled out in 215 games at Castle Hill on Saturday December 4.
The best teams from Basketball NSW's successful Wyalong, Illawarra and Port Macquarie Street Hustles tested their skills against each other to take home the 3×3 NSW State Champ title and to qualify for the 3×3 Big Hustle National Championships, held in Ballarat on January 22-23, 2022.
Run TMC and Showtime Dolphins were the first to punch their tickets to Nationals, winning the 12 & Under boys and girls categories, respectively.
Run TMC won all of their games while the Showtime Dolphins came up short in just one.
In the 14 & Under Boys, Hills Red were crowned champions following a six-point win over the Alley Oopers.
RIZE came out on top in the 14 & Under Girls category with a two-point win against the Sportly Barbarians.
Things kicked up a notch in the 16 & Under Boys category, with the Snipers scoring the maximum number of points (21) in the Grand Final to secure their place in Ballarat.
In the 16 & Under Girls, the Huskies enjoyed a comfortable 10-point win in the Grand Final to take out their age group title.
Beaches Vol. 4 took out the 18 & Under Boys title with six straight wins on the day.
In the Open Men, the Sydney Supersonics won a three-point thriller against the Saints to claim the final ticket of the day to Ballarat. 
Check out the list of 3×3 Big Hustle NSW State Champions below- congrats Hustlers!
12 & Under Boys- Run TMC 
12 & Under Girls- Showtime Dolphins
14 & Under Boys- Hills Red 
14 & Under Girls- RIZE 
16 & Under Boys- Snipers 
16 & Under Girls- Huskies 
18 & Under Boys- Beaches Vol.4
Open Men- Sydney Supersonics