Hustle Wrap: 2022 3×3 Big Hustle Uni National Championships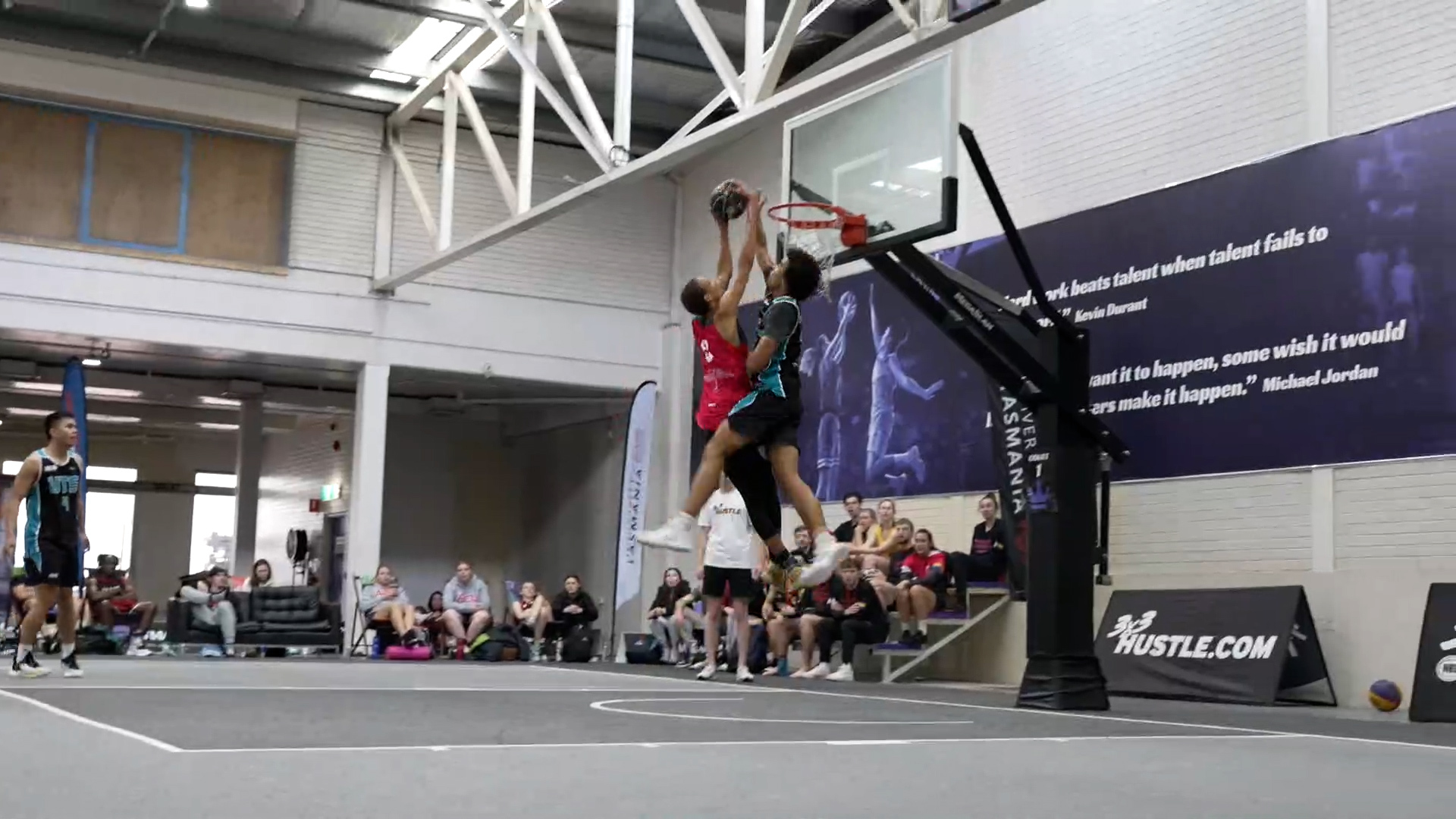 In April, UniSport Australia and 3x3Hustle crowned the 2022 3×3 National champions during the Big Hustle Uni  National Championships at the Swisherr Hoops Academy in Hobart on 20 – 22 April 2022. With 3×3 University Nationals now in its fifth year, 3x3Hustle and Unisport continued the  4 year partnership to deliver the biggest 3×3 Big Hustle Uni Nationals to date. 
The 2022 Uni Nationals saw fourteen universities from across Australia represented, with 124 students playing  in the three-day competition at the purpose built 3×3 facility. It was Macquarie University (men) and University of Technology Sydney (UTS) (women) that stole the show with both teams advancing through their divisions undefeated to claim the Championship titles.
In the men's final, Macquarie University, led by Australia's number 1 FIBA ranked men's 3×3 basketballer, Cooper Wilks (Bachelor of Engineering), came from behind to defeat University of Technology Sydney in the final 21-18 to take the title. Wilks was joined by Ciaron Fitz-Gerald (Doctor of Physiotherapy), Eromon Uadiale (Bachelor of Human Movement) and Jayden Prakash (Doctor of Physiotheraphy) for Macquarie.
Meanwhile, RMIT University won the bronze medal match, in an all-Victorian encounter, defeating Deakin University 18-12.
In the women's competition, the absence of defending champions, Monash University opened the door for a new women's champion. University of Technology Sydney defeated La Trobe University in the final 19-11 to win gold. UTS were represented by Daila Walker (Bachelor of Nursing), Gabriella Van Dyk (Bachelor of Laws/Bachelor of Business), Sari Mowbray (Bachelor of Health Science) and Zoe Roulston (Bachelor of Business, Management and Commerce) with all athletes playing outstanding throughout the competition.
RMIT University won the bronze medal match 21-14 against Macquarie University.
For more information about Unisport 3×3 Basketball can be found here: https://www.unisport.com.au/3×3-basketball-div1
Interested in future 3×3 events? Register for events here: https://www.3x3hustle.com/events/