3X3 Pro Hustle Goes From the Streets to the Beach: Glenelg, SA!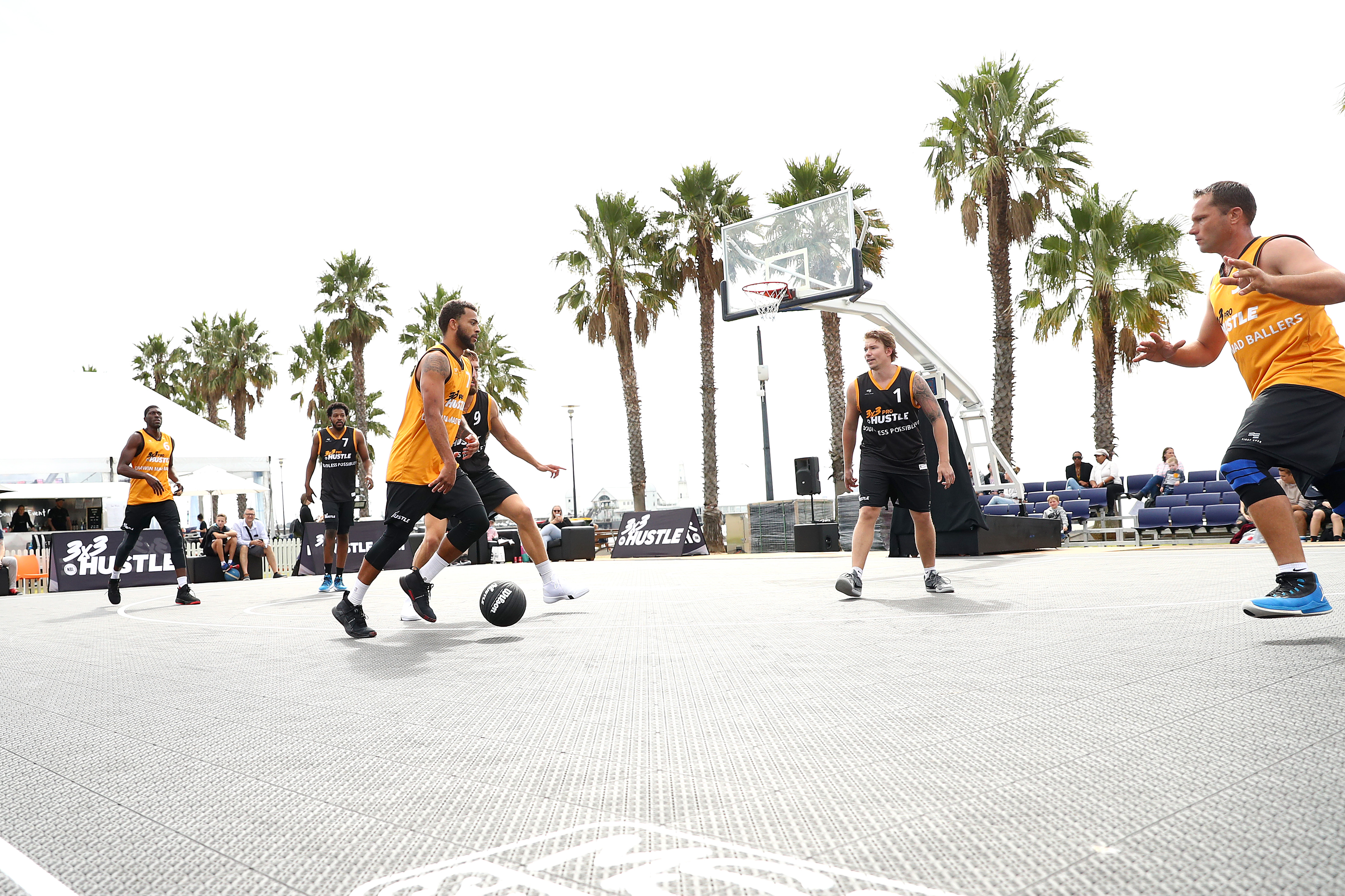 For the first time in South Australia, 3×3 Pro Hustle will go beachside, with NBL 3x3Hustle, and the City of Holdfast Bay to play host to Australia's finest 3×3 ballers from Saturday May 28 to Sunday May 29. 
2019 3×3 Asia Cup winners Tom Wright and Bec Cole are set to ball out and will be on a mission to qualify for the 2022 3×3 Asia Cup, to be held in Singapore this July. 
On Saturday, junior teams will be able to test their skills on the 3×3 court with a 3×3 Street Hustle.  On Sunday, the Pro Hustle teams will then battle it out for ultimate Pro Hustle Glenelg glory, with prize money up for grabs for winners of the tournament. 
3x3Hustle encourages spectators to also come along to the free event, with 3×3 Pro Hustle's Official Beverage Partner, Atomic, serving up some fresh beverages, a DJ creating some great vibes and the beach views making for some priceless Instagram snaps. 
There will also be another court in action on the day, thanks to our 3x3Hustle licensee Basketball SA, for spectators and participants of all ages and abilities to shoot around under the South Australian sunlight. There will be plenty of prizes to win!
Head of NBL 3x3Hustle, Jaele Patrick, said: "Bringing 3x3Hustle from the streets to the beach, especially in the basketball-mad town of South Australia, is the perfect way to mark the return of 3×3 Pro Hustle in Australia.
"The City of Holdfast Bay and South Australian Tourism Commission have been excellent in working with us to secure this event for Glenelg and we can't wait to see it come to life on May 28-29.
"Having world-class players, fresh beverages and pumping music at the beach is a mouth-watering prospect and we can't wait to see South Australians turn up in droves to witness a history-making event."
City of Holdfast Bay Mayor, Amanda Wilson, said: "Glenelg Beach has played host to all sorts of events- from music to sport- and now to add another feather to our cap is really exciting.
"Glenelg is Adelaide's premier beachside destination and people heading here for the 3×3 Pro Hustle will have a great time.
"Along with our spectacular beach and coastline, we also have fantastic places to eat, from fine dining to casual cafes, bars, great boutique shopping and lots of options for entertainment and family fun."
Players interested in being a part of this historic event should visit 3x3hustle.com/events to register. 
3x3Hustle is proudly supported by the City of Holdfast Bay, the South Australian Tourism Commission and the Jetty Road Mainstreet Committee.