How 3×3 Has Helped Coenraad's NBL Performances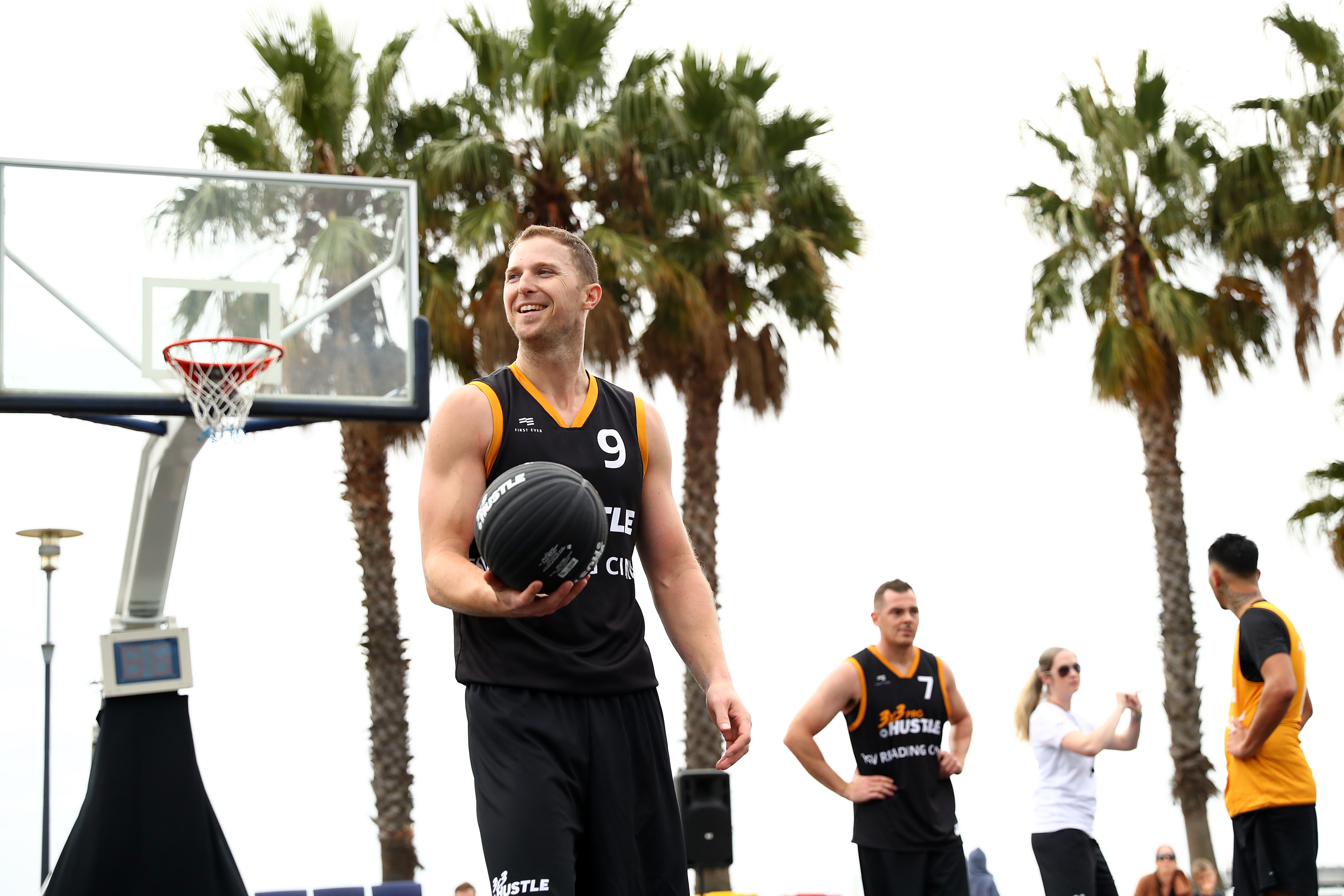 Illawarra Hawks sharpshooter Tim Coenraad says playing 3×3 basketball during the offseason has played a valuable role in his performances during this NBL season.
Coenraad is averaging 9.2 points per game for the Hawks this season, his highest average since the 2015/16 campaign. He is also connecting on a red-hot 42.7 percent of his three-point attempts.
The 34-year-old scored 27 points in a game against the Cairns Taipans earlier this season, his highest scoring game since 2013.
Coenraad became a staple of the 3×3 format during 2019, playing in all three NBL 3×3 Pro Hustle events and representing Australia at the FIBA 3×3 World Cup Qualifiers, FIBA 3×3 Asia Cup and FIBA 3×3 World Cup.
With 3×3 basketball being played on a smaller court with a quicker shot clock, adjustments need to be made on the offensive end when shooting the ball and finding space.
Coenraad says playing the 3×3 format has helped him fasten up his play with Illawarra, which is contributing positively to his efficient season.
"I think it's definitely played a part no doubt," Coenraad said.
"I think one of the things that's helped is the shooting on the move. In 3×3 it's pretty much as soon as you get the ball, you're running to the three-point line to try and get a shot.
"That kind of transition, sprinting out to the three-point line in the NBL off a broken play or in transition and being able to get up a quick shot and being more efficient at that, it helps.
"The main thing for me is being that constant shooter, always being a threat no matter where you are."
The Queensland native also explained how the way defenders guard shots beyond the arc in 3×3 has helped him navigate NBL defensive schemes.
"The whole part of 3×3 is the two-point shots are worth double, so it's very valuable," Coenraad said.
"People guard the two very well, especially when you play a higher league and against teams that are more experienced, they guard the two-point line very well.
"If you're trying to manufacture a two-point shot in 3×3 against a team that really knows what you're after, you're going to have your work cut out for you.
"I guess it has helped in getting to my spot and getting my shot off quicker, that has transitioned well to five-on-five."
The inaugural NBL 3x3Hustle March Mania will take place this year, with events at the Moomba Festival (March 6-9), the Formula 1® Rolex Australian Grand Prix (March 12-15), the Arnold Sports Festival (March 20-22) and the Geelong Waterfront (March 28-30). You can register for the events here.
3×3 basketball will make its Olympic debut this year, with the Australian women's team to compete in the Olympic Qualifying Tournament on March 18-22 in India.