Hire's 3x3Hustle Hype Podcasts Proving A Huge Hit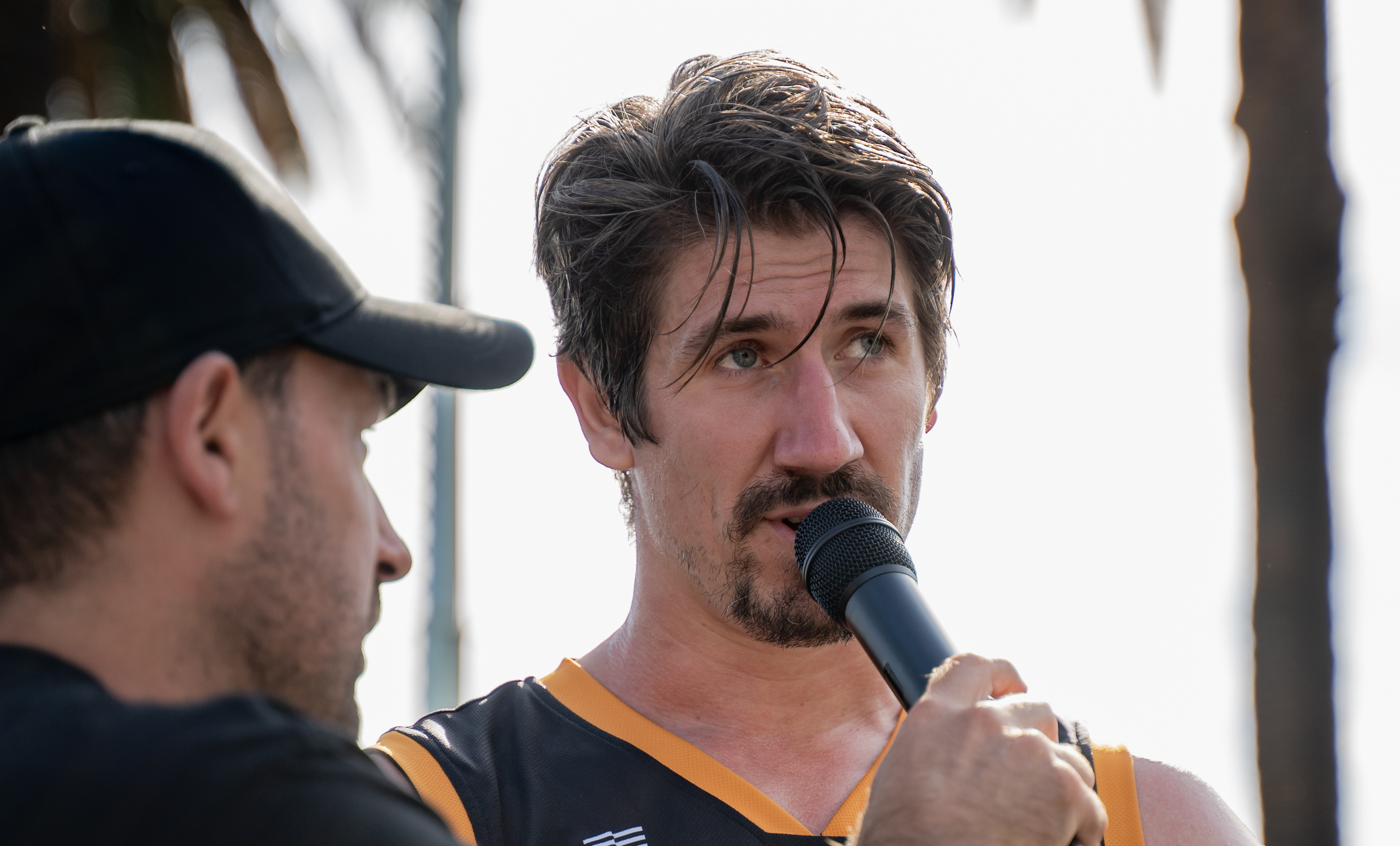 FIBA 3×3 Asia Cup 2019 winner Greg Hire has helped content-starved 3×3 fanatics through these challenging times with his entertaining and engaging weekly 3x3Hustle Hype podcast.
For the past two months, in partnership with Australia's NBL, Hire's seamless transition into the media world has been a big hit for 3×3 fans missing the on-court action due to the Covid-19 pandemic.
Australia's top-ranked 3×3 player and an ambassador Down Under, Hire's unbridled passion for the 21-point game shines through during in-depth conversations with some of 3×3's biggest stars, including Dominique Jones, Migna Touré and Damon Huffman.
"It's obviously a tough situation right now but it's an opportunity to bring a bit of advocacy for 3×3 through this podcast," Hire said.
"There are so many unbelievable stories in 3×3 and the beauty is that players are really happy to open up and talk about themselves.
"Every player I've chatted to has given 3×3 such a ringing endorsement. You can feel the pure joy and happiness when they talk about something they clearly enjoy."
So, who does the big fella think has been the funniest guest? That honour goes to Korean star Seung Jun Lee, who has been fortunate enough to return to 3×3 action in the Korea 3×3 Premier League.
"I've always had really good banter with SJ Lee on the court and we had fun going up against each other at the Asia Cup," Hire said.
"He was someone I wanted on from the beginning and the chemistry between us is obvious on the podcast."
Hire's podcasts have shown plenty of heart – none more so than his conversation with reigning FIBA 3×3 World Cup gold medalist Damon Huffman. So taken by the American's honesty, Hire exchanged texts with him afterwards to continue the chat.
"I have fondness for guys who are underdogs and Damon Huffman is a prime example," Hire said.
"His journey trying to get into the USA team is inspirational and it was really interesting to hear him open up about the pressures of playing for the hoops powerhouse.
"They are always seen as favourites and for the American players that is a lot of pressure to have to deal with."
Hire says every player he has interviewed has been "inspiring" in their own way.
"The great thing about 3×3 is that it has become truly global and the backstories of the players are so different," he said.
"I have really been enjoying them and hope to do many more."
The strapping 6ft 7in (2.01m) Hire played a key role in Australia qualifying for last year's World Cup and was the backbone behind the team's triumph at the Asia Cup in China.
He's greatly missed playing the game he loves but is currently helping plan 3×3's imminent return in Australia.
"I've only been involved in 3×3 for a short time but it's felt like a big hole not playing this year," Hire said.
"Originally we hoped to get a league up and running by the end of July but the spike in cases in Victoria has delayed that.
"Hopefully we can get something up by September because I can't wait to play again."
In the meantime, Hire will continue entertaining 3×3 fans through his new hobby of hosting exciting podcasts.
Listen to the 3x3Hustle Hype Podcast every Thursday. Greg Hire is joined by a special guest each week to discuss the world of 3×3 hoops. Available on Spotify, Apple Podcasts and YouTube.
The views on this page do not necessarily reflect the views of 3x3Hustle, the NBL, its Clubs or partners.