Biwer Details How 3×3 Can Keep Growing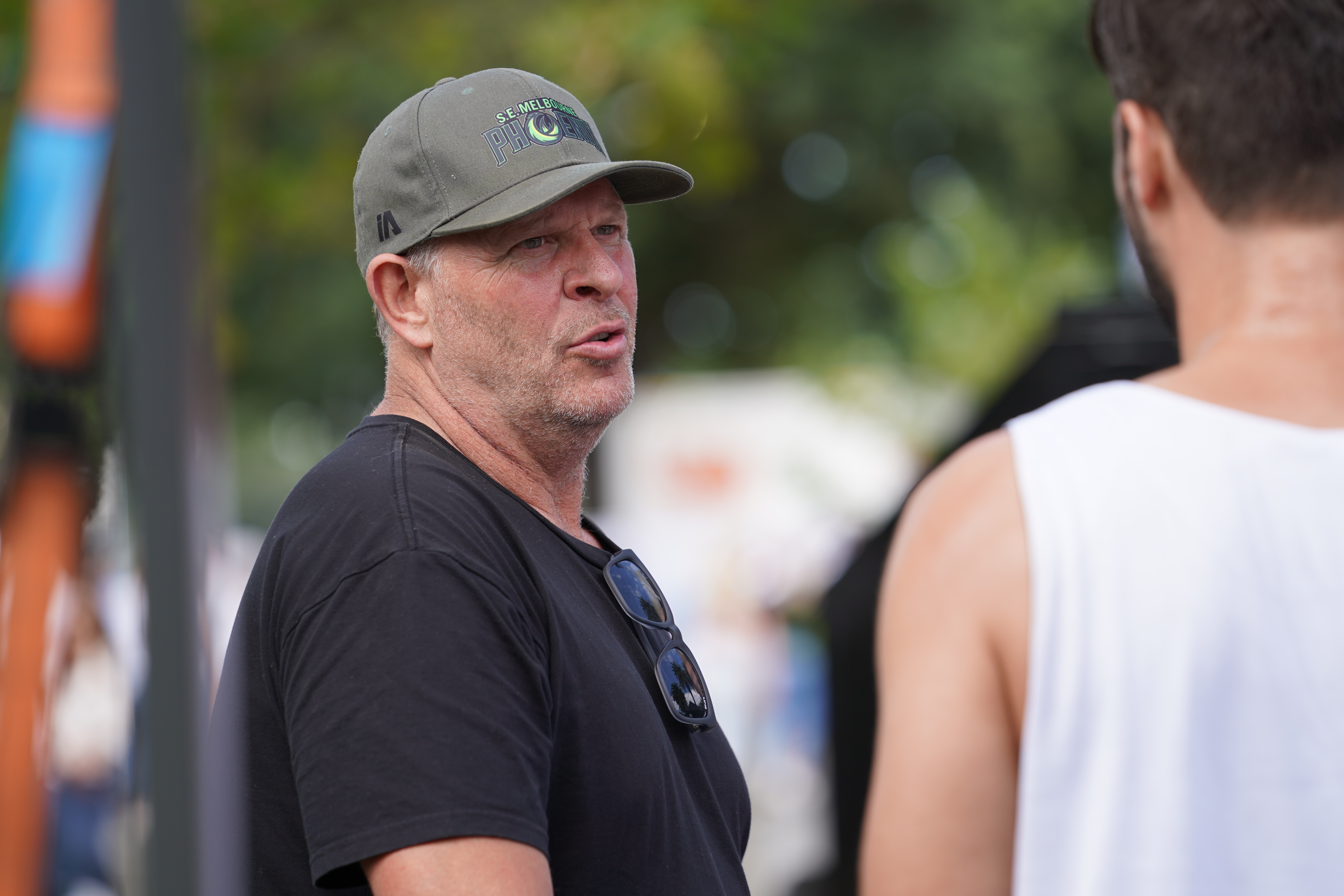 Australian national team coach Dave Biwer has explained the key points he thinks will keep helping 3×3 basketball grow in Australia.
Biwer has overseen the recent success of the men's and women's 3×3 teams at a professional level but believes the sport still has areas of improvement at a juniors and pathways level.
Speaking on 3x3Hustle Hype, Biwer said we need to have a relentless drive and mentality to ensure the sport's success, while focusing on growing participation numbers in players, coaches and referees. 
"We have 3x3Hustle which is a great path," he said.
"Anyone who knows me knows I love an analogy and I can start to see that we are in the forest and there is somewhat of a path that you can kind of see but it's like a trampled gorilla path, you can't really tell if it's a path or not.
"To 3×3's credit there is a lot of adjustment being made as they find their way to the promise land.
"I think that's what we have to do in terms of 3×3 right now. We need to have a willingness for this sport to succeed, that has to be our goal. Right now, we are trying to legitimise it.
"We need to find more and more players out there playing to have a pathway. If you don't have enough people walking on the path there is no pathway.
"The thing we don't talk about a lot is coaching and referees. The three things need to be simultaneous and my advice to the (state bodies) is just get the 3×3 sport going."
Biwer also added 3×3 needs to be viewed as a supplement to five-on-five basketball, as the two sports go hand-in-hand.
"Almost every single organiser talks to me about finance, about how this can become economical," Biwer said.
"It's an amazing drill for your five-on-five players. You look at all of our players, if you look at Tom Wright, Andrew Steel and all the girls that are playing, they just get better and better.
"Right now, if you can't see the economy of the sport, think of it as a way to make your players better."
Listen to the 3x3Hustle Hype Podcast every Thursday. Greg Hire is joined by a special guest each week to discuss the world of 3×3 hoops. Available on Spotify, Apple Podcasts and YouTube.
The views on this page do not necessarily reflect the views of 3x3Hustle, the NBL, its Clubs or partners.