Hire on 3×3: I Absolutely Love It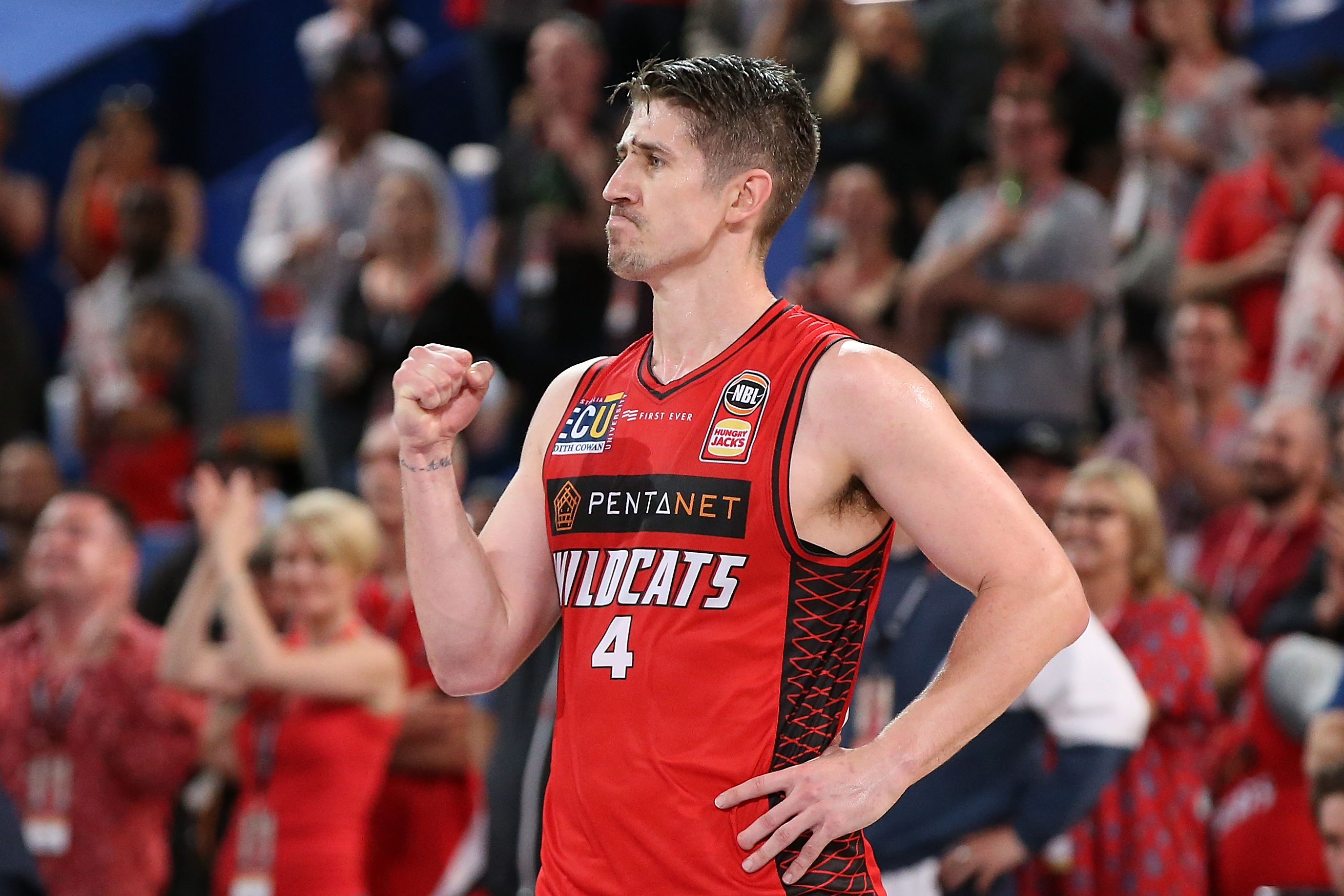 By Liam Santamaria
Recently retired Perth Wildcats veteran Greg Hire took a break from NBL championship celebrations recently to dip his toes into the fast-flowing waters of 3×3 hoops.
Fresh off winning his fourth NBL title, Hire participated in a 3×3 national selection camp in Melbourne last week and says he's keen to play in this year's 3×3 Pro Hustle Series at some point to gain further experience in the game.
The hard-nosed forward is an intriguing prospect as a 3×3 baller, with his physical style, ability to defend multiple positions and penchant for grabbing offensive rebounds all strongly suited to the format.
"First of all, I absolutely love it. I love the things that are essential to it," Hire said.
"Obviously the competitive nature and the physicality I fully embrace, but it is such a quick game… there are obviously a lot of intricacies but overall, I absolutely love the concept and would definitely look at further opportunities."
Held at Victoria's State Basketball Centre over two gruelling days, the camp was a key step in the selection process for the Australian men's and women's teams who will compete at the 3×3 World Cup qualifier in Puerto Rico in early May.
A host of current and former WNBL players joined Hire in attendance, including Tim Coenraad, Lucas Walker and Peter Crawford as well as 2019 WNBL All-Star Five member Bec Cole and recently-crowned WNBL champion Keely Froling.
If our Aussie teams are successful in Puerto Rico they will then travel to Amsterdam for the 3×3 World Cup in June.
And with 3×3 now added to the Olympic Program for the 2020 Games in Tokyo, Hire says the excitement of a new challenge and the opportunity to wear the green and gold has piqued his interest in the game.
"Even though I accomplished an incredible amount in my NBL career I wanted to be challenged (in retirement). I wanted some goals and for me I'm like, 'I'm still fresh, I still love the game and this is a challenge,'" Hire explained.
"To represent your country at any level I would wear it with a lot of pride. To be able to do that and potentially play at a World Cup or an Olympics would be awesome."
Hire was invited to the camp by Basketball Australia's 3×3 Pathways Manager Dave Biwer, who reached out in the lead-up to the recent NBL Grand Final series.
Initially unsure if he would be available, Perth's 3-1 series victory gave Hire just enough time to celebrate the championship before ducking down to Melbourne to get involved.
"To be honest I came in here with an open mind and really I didn't even know what it was," he said.
"It's funny because when you hear 'selection camp' or 'camp' at any level you sort of get a range of emotions; (you get a bit) nervous and maybe a bit anxious.
"I get in and the very first drill is you have to guard for six possessions in a row with a new guy every single possession. I was just absolutely cooked and I was just like, 'What have I done? If this is how I feel after five minutes I don't know how I'm going to be after four hours.' But as the day wore on I was like, 'Nah, I love this.'"
While Hire was unable to compete in the first stop on the 2019 Pro Hustle Tour last weekend, he says he's definitely keen to get involved in at least one of the upcoming events.
"I have certainly had some chats with some people regarding Darwin," he said.
"I know that having more game time is paramount because that is something you can't replicate. You can train but the dynamics of having that many games, as well as those you are going against, are what really help you.
"I keep reading articles of some of the stacked teams…. I mean, these are some starting fives in the NBL! It's a good thing so I will definitely like to explore that."