Conti Explains Crazy Five-Game Sunday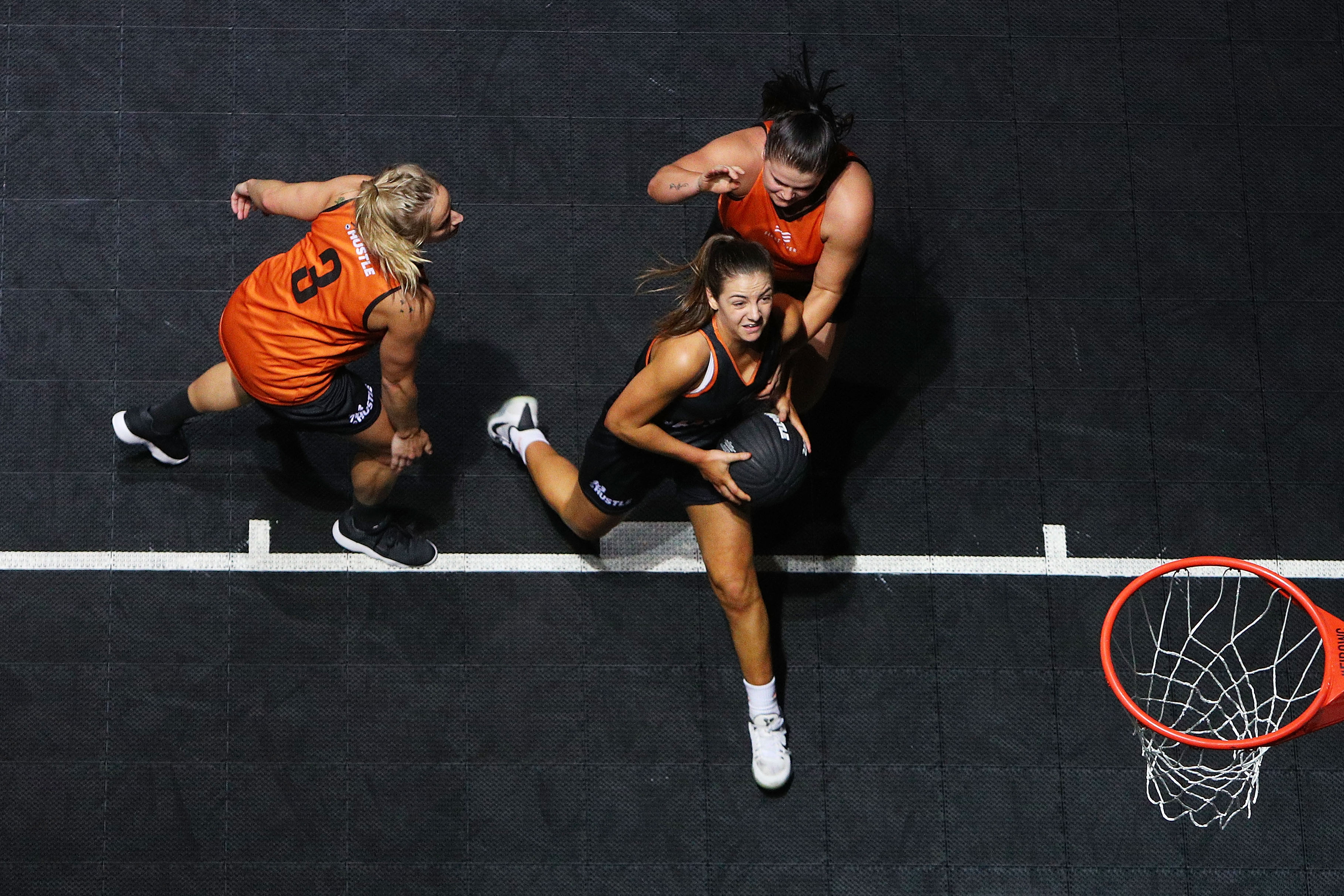 Written for 3x3Hustle.com by Megan Hustwaite
Reckon you had a busy weekend? Well, Monique Conti played five games of basketball on Sunday.
The WNBL point guard started her morning with two 3×3 Pro Hustle games at the Melbourne Showgrounds then made her way to MSAC for Melbourne Tigers' NBL1 season opener.
After scoring 13 points in 27 minutes game time in the Tigers' 78-65 defeat to reigning champions Bendigo Braves, the 19-year-old returned to Flemington.
Conti and her Melbourne Boomers 3×3 team, of Ezi Magbegor, Kalani Purcell and Chelsea D'Angelo, then played in the semi-final, going down to Marianna Tolo's Boundless Possible NT, before playing off for third place.
"I couldn't figure out why I was so bloody tired on Sunday night then I thought well I did do a lot today!'' she said.
"I played the first two of the day and our last game was at 11am so I got mum to drive me to MSAC, played for the Tigers at 1pm then finished that and rushed back to the Showgrounds and got there five minutes before the semi. We lost that and then played another game about 15 minutes after that.
"And that was my Sunday."
Conti's past 12 months have, like her Sunday been hectic, and looked something like this – a WNBL Grand Final series with the Melbourne Boomers, AFLW flag for the Western Bulldogs, a SEABL campaign with the Melbourne Tigers then back to the Boomers, Bulldogs now NBL1.
"I don't even keep track, I just go from one to another then it's time for another season,'' she explains.
"The thing is because I enjoy it and it's fun I do it, if I didn't enjoy it I wouldn't do it. It's all my own decisions too, I'm not forced to do anything.
"3×3 helps with the five-on-five because it's more physical and you shoot the ball a lot quicker, I think it helps and that's why I do it. And it's fun of course. Playing with the Boomers girls is great too.
"Last year I played at the first ever Pro Hustle and then another tournament after that and thought that was a lot of fun. I obviously had WNBL and then footy commitments so I'm just getting back into the swing of it now.
"There was the national 3×3 camp last week so I participated in that and I don't know where I'm going to go with it, it is a lot of fun and I enjoy it but I have to wait and see where it takes me."
With the Western Bulldogs not contesting finals this football season, Conti recently joined up with the Tigers for pre-season under new coach Mark Wright.
"I've been training for the last couple of weeks. We've got Mark this season and he's a really great coach, quite experienced, especially in the WNBL with Dandenong, and knows his stuff, as you'd expect,'' she says.
"We showed some good signs in Round 1 but it will take us a few games to get going.
"I think we'll be a free-flowing team with a simple structure where we can play and read each other and just ball out. We really want to be good on defence too."
For Conti, NBL1 presents an opportunity to clock valuable court time and work on her all-round game all while challenging herself in a tough league.
"I'll use this league to play, get good minutes and build my confidence up. Coming off a (WNBL) season where you didn't play much you just want to get out on the court and do your thing and I think NBL1 is where I can do that,'' she says.
"I recently sat down with Guy (Melbourne Boomers coach Guy Molloy) and he spoke about what he thinks I can improve and work on and this is the type of league where I can do that, do it every week and practice what I need to as well as playing consistently.
"The league also allows me to match up with players of WNBL calibre so coming into NBL1 being able to match up against great guards and improve my game in that aspect – by getting out there and playing against them."
Conti's Melbourne Boomers team will hit the 3×3 Pro Hustle court again in Geelong on April 13-14.